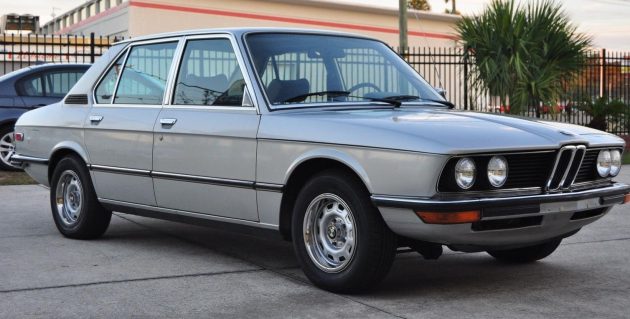 As the owner of a genuine Euro-market BMW, I've grown accustomed to spotting the tell-tale signs of grey market vehicles residing in the USA. This 1979 BMW 525 is a true Euro-spec car wearing all of the goodies that enthusiasts clamor over. It had been with the last owner since 1985, up until the current seller snatched her up. Find this E12-platform 5-Series here on eBay  with a Buy-It-Now of $9,470.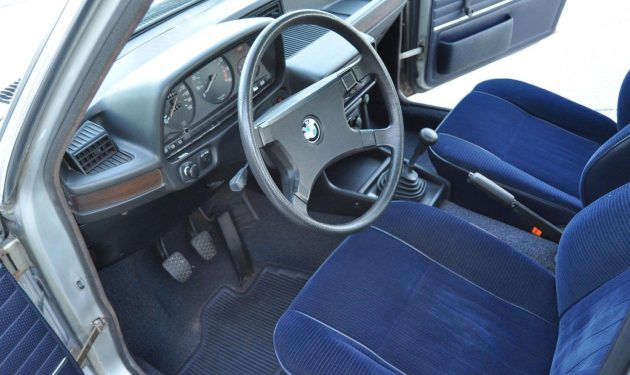 Often times, the European versions of US-market cars have features that American enthusiasts seek out. The irony is that the parts they often want would be considered undesirable by actual Europeans. Take, for instance, the cloth interior in this car: it's in great shape and I can practically guarantee most of our overseas companions would be thrilled if you took this cloth interior far, far away from their pride and joy. Interior preferences aside, both sides of the pond will appreciate the pairing of a manual transmission with the 5-Series' inline six.
Ironically, I've been searching for this exact valve cover for my 1980 320/6 project due to it going missing in the time the engine has been disassembled. If you want me to really nerd out, you'll note that this generation of inline sixes made do without the cheesy black plastic oil cap that came on later models, instead using a handsome metal cap painted the same shade of silver as the valve cover. No word on maintenance history, but given this E12 has been with its original U.S. owner since 1985, our bet is it was maintained religiously.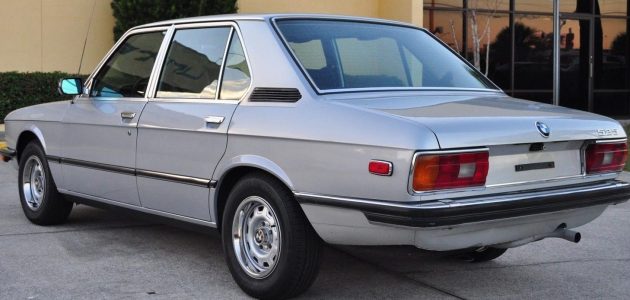 European bumpers, steel wheels with chrome trim rings, and front fenders not drilled (yet) for orange sidemarkers are all hallmarks of a genuine European market vehicle. Some conversion work was done in the 1980s, but all that is mentioned in the ad is that the gauge cluster was replaced. Otherwise, this is a 5-Series that appears as if it hasn't been ravaged by DOT officials, and due to being legally titled in the U.S.A., it's unlikely it ever will.