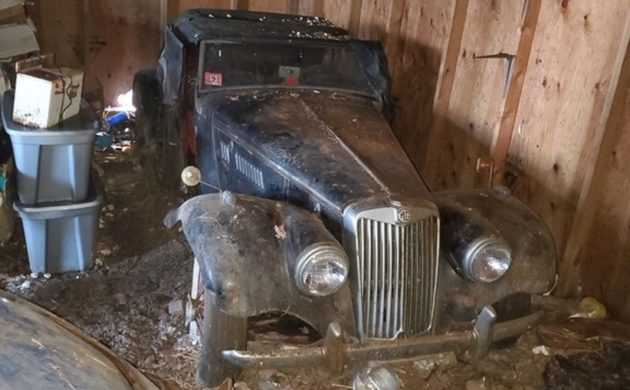 Doesn't she look hopeful? This 1954 MG TF has recently been rescued from the barn it's been in since 1986. It's now being sold here on eBay at no reserve; bidding is just under $5,000 as I write. The car is now located in Cleveland, Ohio.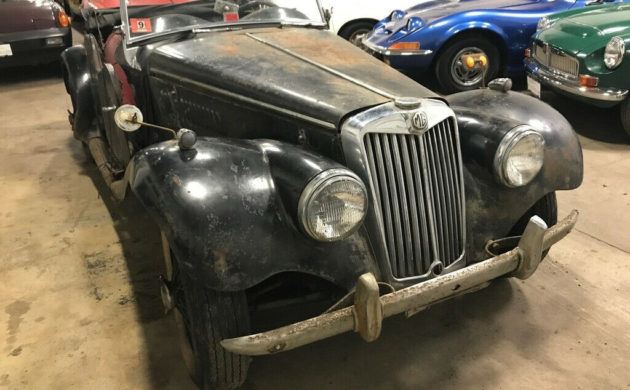 Here's the car as it sits now. At least it has some fresh company! The MG TF was the last development of the traditional T-Series before MG started over again with the MGA. Remember that this very traditional-looking sports car was being sold alongside the sleek Austin-Healey 100-4 and you'll get an idea of how dated it looked even then. But that's not to say the TF didn't find an audience! By spending a little time on the internet, you can find that this car was produced on December 23, 1953, almost a year and a half before the end of TF production in April of 1955. We can also see that the car was originally painted dark red, so the black paint, however patinaed, isn't original.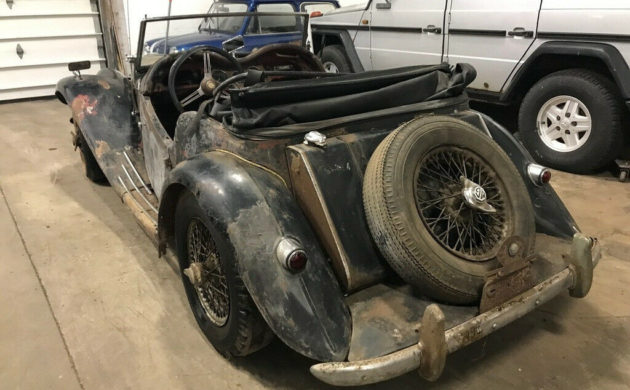 The main worry to me about resurrecting a T-Series MG is the wooden-framed body. While most of the wood is available, it requires a lot of skill to replace and then reattach the body panels.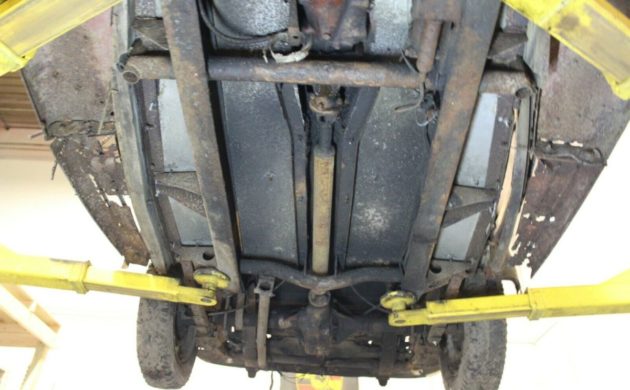 Luckily those perforated running boards are available as well. The frame itself looks quite solid and there are more under-car pictures in the auction listing to validate that.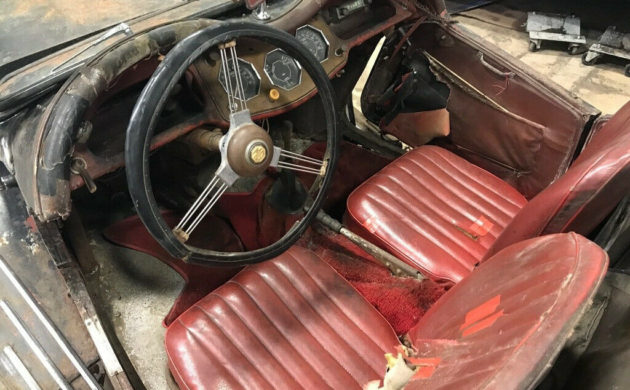 Depending on your attraction to the car, the imaginary odor in your nose right now ranges from "oh my gosh, what a rotten smell" to "ah, the smell of a car ready to be woken up after a long slumber." Hopefully, any rodent issues have been taken care of already.
This is the XPAG 1250 cc version of the little MG four-cylinder; MG addressed power issues by enlarging it to 1500 cc for the last TF models. As much as I love the look of this car and how it seems to be begging for someone to restore it, I can't help but wonder if it makes any economic sense at all. With T-Series values dropping as the cars "age out," it appears that a nicely restored car would be a better buy, even if you weren't going to charge yourself anything for the labor. So that makes taking this car on a labor of love alone. Do any of you feel that love? What's your personal experience been with T-Series MGs?