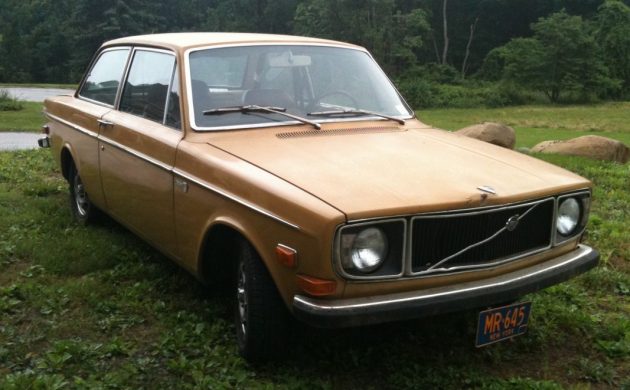 If you've never driven a classic Volvo, then you've missed a bit of a rare treat. Below that slightly conservative sheet metal is a car that offers a rewarding driving experience. Cars like this 1970 Volvo 142S are still used with some success in Scandinavian domestic rally competition, and this is despite the fact that they have half a century of motoring under their belt. This one is a beauty, but the owner has decided that the time is right to part with it. Located in Pottstown, Pennsylvania, you will find the Volvo listed for sale here on Barn Finds Classifieds. With an asking price of $5,000, this is an affordable classic that should have at least another half-century of life left in it for its next lucky owner.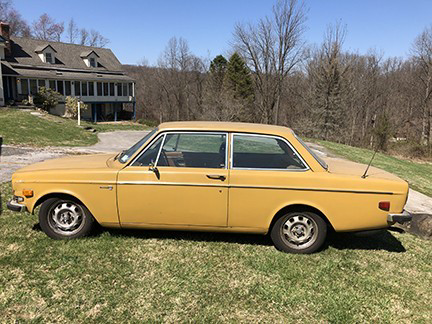 The Volvo is finished in Safari Yellow, and it is very tidy for its age. The body wears a few marks and scars, but there's nothing there that requires urgent attention. Returning the car to its former glory would be a straightforward proposition, and it would make a great bonding experience as a family project. The 142 was not renowned as a car that could succumb to major rust problems, and this vehicle is no exception. It remains rust-free, which is never a bad thing when it comes time to tackle a restoration. Swedish Winters can be harsh, with plenty of snow and ice. Volvo designed and built their cars to withstand these extremes, and vehicles that have found their way to less harsh environments will always survive well. This Volvo has been fitted with a 1971 grille, but a correct 1970 grille is included amongst the cache of parts that the owner is throwing in on the deal. The remaining trim looks good, and there are no problems with the glass.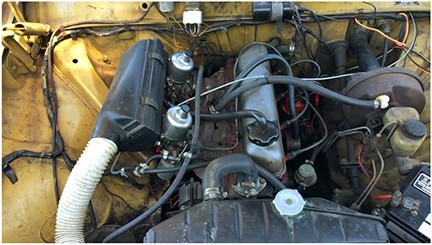 We now get to the Volvo's beating heart, and it is an engine that deserves a closer look. It is a 1,986 cc "B20B" 4-cylinder unit that would have been pumping out 118hp when it was new. Those horses find their way to the rear wheels via a 4-speed manual transmission, while standard equipment on this car includes powerful 4-wheel disc brakes. These engines are quite under-stressed, even though they were built with a relatively high 9.5:1 compression ratio. Performance was always sprightly, which was helped by the fact that even though these are a rugged classic, they tip the scales at a relatively light 2,500lbs. This engine is not numbers-matching but started its life in a 1971 model. The owner has treated it to a rebuild, and it has accumulated 40,000 miles since the work was completed. The process included porting the cylinder head and fitting a new set of dual SU carburetors. It would be fair to expect that the power output may be a bit above the figure that I quoted earlier, which would make this car a blast to drive.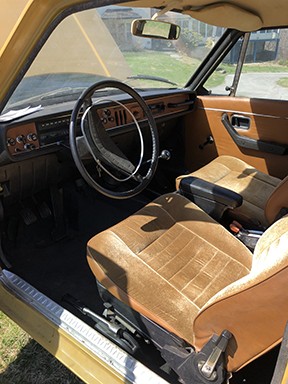 I have had the opportunity to drive many Volvos during my life, and one of the most enduring memories is how comfortable they are. The seats offer great support, and I can remember stepping out of one after a non-stop journey of 500 miles feeling fresh as a daisy. This car features the same beautiful seats, and they are in excellent condition. Upholstered in brown cloth, they are free from rips and tears and only show some very slight edge wear. The matching vinyl trim is in excellent condition, as is the dash. It is ready to be enjoyed immediately, and with room to seat five people, it means that the entire family can share that classic motoring experience.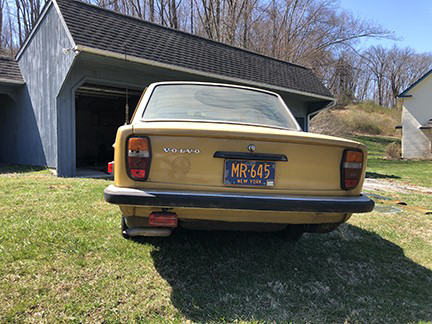 I admit that when I was younger, I wouldn't have given a car like this 1970 Volvo 142S a second glance if I were hunting for a classic car. I now know that I was making a huge mistake, and I only learned this lesson when I drove one for the first time. They might not have quite the cachet of a muscle or pony car, but they are an engaging vehicle that offers a satisfying driving experience. They are also as tough as nails, which is why they continue to be used as rally cars to this day. If this one was treated to a light cosmetic refresh, there is no doubt that it would attract its share of attention on the road or at a Cars & Coffee. I hope that this car goes to a buyer who will treat it with the same respect that it has received from the two owners that it has had during the past 51-years. I would love to think that someone will be writing about it again when it clocks up a century on our roads. With the reputation that the 142S has developed for longevity, I wouldn't be surprised if this happened.