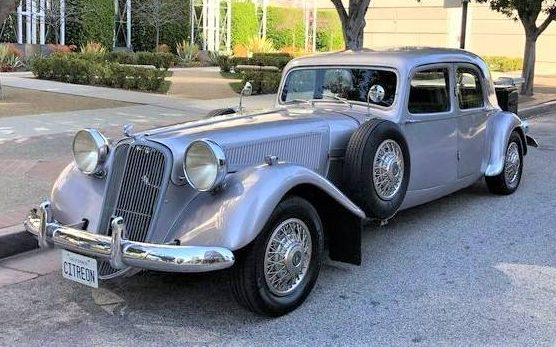 Everyone gets into recycling old designs at some point, and now, for your viewing enjoyment may I present the 2022 Stellantis Citroen Elongotus. Almost had you fooled right? Well, the Citroen part is right but what we really have here is a stretched and customized 1950 Citroen 15C9 that has quite a few custom touches to proclaim. This most unusual discovery is, fittingly, found in Las Vegas, Nevada and is available, here on craigslist for $23,500.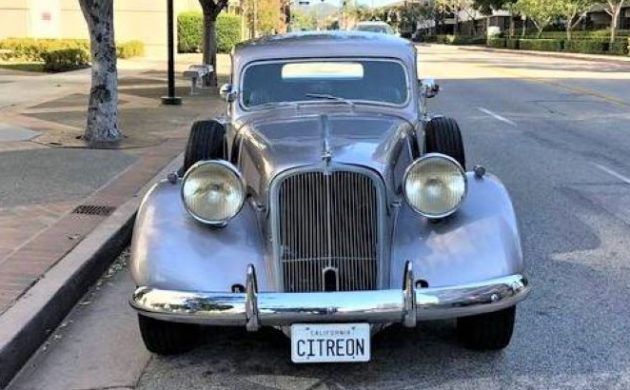 Before its metamorphosis, the Citroen 15C9 was better known, generically speaking, as the Traction Avant with the 15 series, large four-door sedan being produced between 1938 and 1956. By large, that would be 16.2 feet, sizeable for a French model of the time. Our example has had another 1.8 feet added to its bumper to bumper length. Original power would have been a 2.8 liter, in-line, six-cylinder engine driving the front wheels.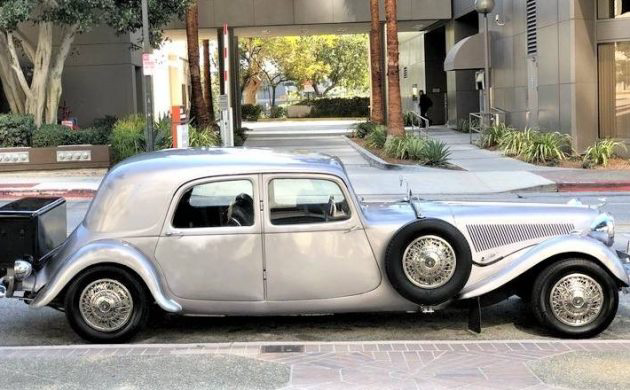 Without knowing for certain, it appears that the extra length grafted on to this Citroen has occurred in the cowl area. The seller mentions that it has a "replaced" frame but doesn't state replaced with what. There are several underside images included but they are not that conclusive unless you are really familiar with the understructure of a 15C9. The topside, however, looks great – there are no visible surgery scars and the entire portrayal comes off surprisingly well; it's definitely long, but it works. The finish has been beautifully applied and there is mention of an installed sunroof. Yes, this is, as the seller states, "a one-of-a-kind Citroen." Here is a video of this saloon slinking around.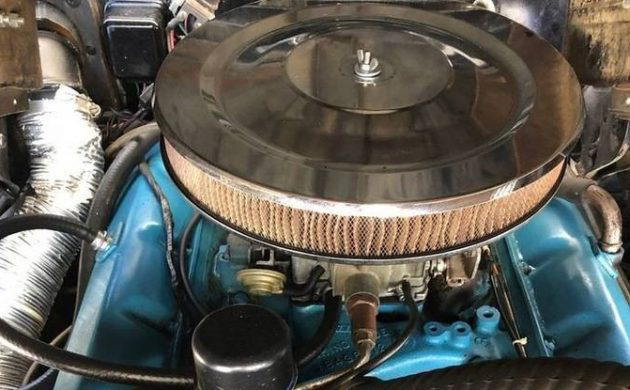 Under the stylishly long hood is an Oldsmobile 307 CI V8 engine connected to a four-speed manual transmission – how unusual! An Olds 307 is about the last thing I would expect to find and it is made that much more notable by the inclusion of the shift-it-yourself gearbox as opposed to an automatic which is so often standard fare in a custom. The engine has a stock appearance and there is no word regarding upgrades. The seller claims, "THIS 1950 CITROEN 15C9 CUSTOM RUNS, DRIVES AND STOPS GREAT". The suspension, brakes, and differential are courtesy of a '57 Chevy. While an  Olds 307 is hardly as robust as a GM LS series motor, this mashup brings back memories of this 1964 Citroen DS from January.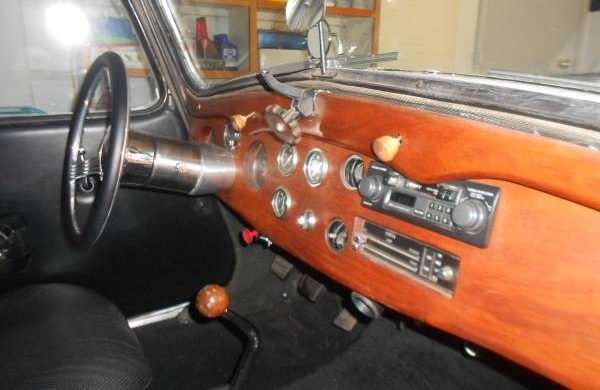 The interior has been tastefully and professionally outfitted and includes a genuine wood dash/instrument panel. It is not stated if the upholstery is leather or vinyl but either way it presents perfectly. It does not appear that this Citroen is A/C equipped.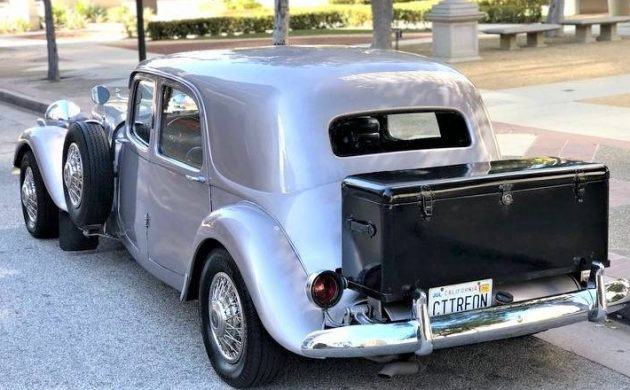 The seller mentions that this custom sedan is garage kept, and that's good to know, but at eighteen feet, the next owner will need to take that math tidbit into consideration when planning storage. Now that I have encountered a second V8-powered Citroen, I need to get on the stick and talk Stellantis into making a Citroen Hellcat version, it's the next logical move, right?