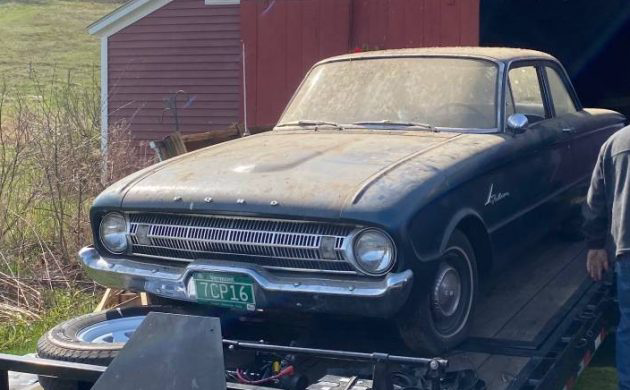 This 1961 Ford Falcon barn find belongs on a calendar, as it was pulled from perhaps the most quintessential Vermont barn you can imagine: a giant red structure, sitting in the middle of a vast field, with the horizon closing in around it. The Falcon was just pulled out after many years of hibernation, and looks to be in fine condition despite its prolonged in activity. The seller notes that the Falcon remains in largely solid condition and that he recalls the family that he bought it from driving the car around in 1964, so it's possibly a one-family owner vehicle. While there are some issues to sort out, they seem relatively minor, and the listing claims the price will go up as improvements are made. Find it here on craigslist for $2,500 and located near Springfield, Vermont.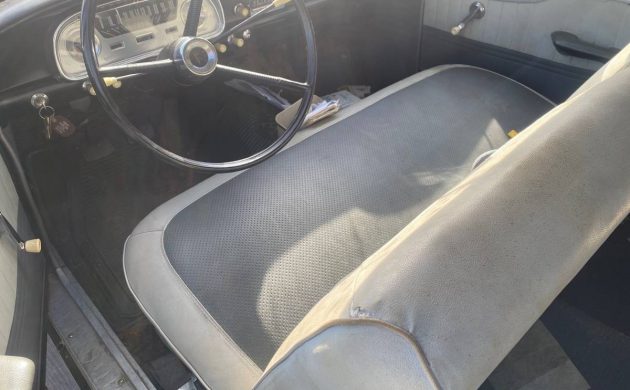 Overall, this Falcon has the appearance of being a well-loved example. The interior is in fine shape, other than the headliner that shows staining and a small hole. The bench seat presents well, and the door panels the same. Little details, like the original radio and dome light still being intact speak to careful ownership, as those are the kind of cheap parts that get tossed when owners stop caring. The seller notes that the mileage on the odometer is consistent with accompanying paperwork, so the indicated 83,xxx miles may be original. Registration paperwork indicate it was last registered in 2010 or 2011.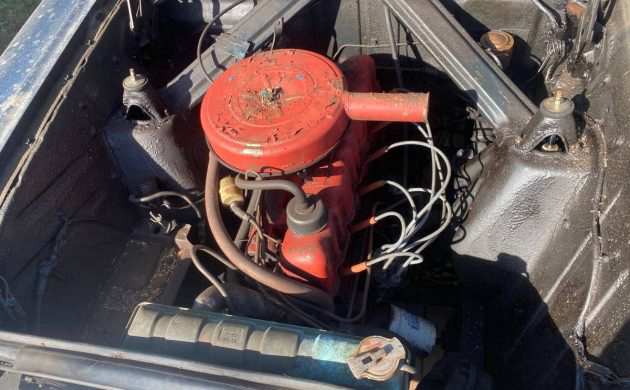 The seller describes the Falcon as being "…very well oiled," which is a term I'm unsure whether it refers to the engine or the chassis. Regardless, given the decent condition on display here, either scenario seems likely. The seller doesn't specify whether the inline-six still turns freely, but if the underhood presentation offers any hints as to its care before going into storage, it seems likely that it will sputter back to life. Certainly, there are plenty of good spares out there if this engine proves to be a boat anchor, and I suspect one of the improvements the seller is going to make to justify a higher price is to get it running again.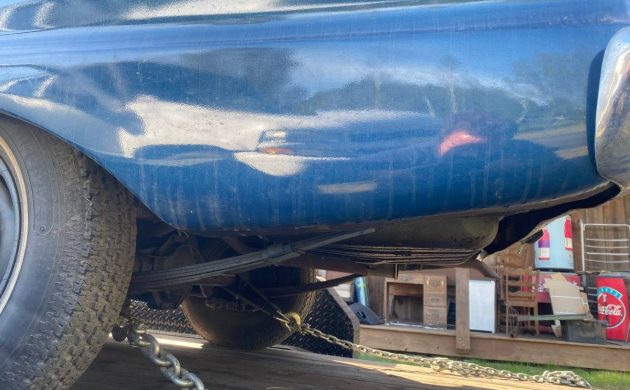 Details like this are impressive testaments to body condition and paint, as the rear quarters on any vintage care are typically vulnerable and rotten by this point if they haven't been restored. Not here – the seller indicates he sees clues as to previous floor repairs and that the Falcon was repainted. The paint job is neither good nor bad, which is about what you'd expect for a car that isn't worth much but is still worth holding onto and continuing to enjoy. The final line of the listing sums up this Falcon barn find perfectly: It's a project but looks like a decent starting point, an accurate statement if there ever was one.
Have something to sell? List it here on Barn Finds!