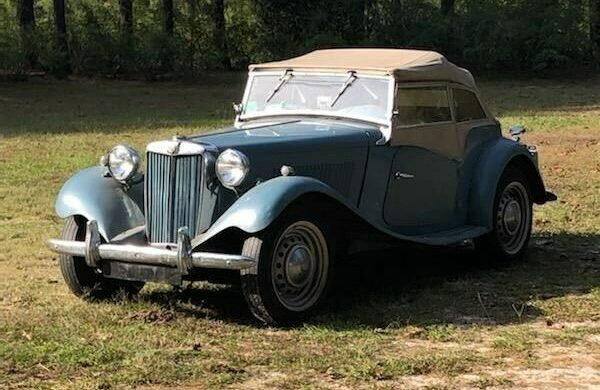 MGs get regular coverage here on Barn Finds and the TD has made an appearance as recently as last week. Many of the TDs that we have featured have been in either very nice original or excellently restored condition. Most of my MG coverage has been than of MGAs, MG "B"s, Midgets, GTs, and a Magnette, all in questionable condition. Well, continuing in that vein, I'll throw my hat into the ring and cover a TD that could use some help. This 1951 example is located in Elizabethtown, North Carolina and is available, here on eBay for $5,001, reserve not yet met.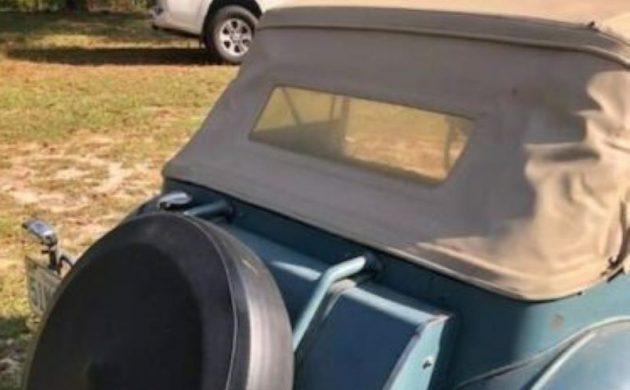 MG's "T" series was produced between 1936 and 1955 with the "TD" holding court between 1950 and 1953. The interesting thing about the TD is that out of the almost 30K that were produced, only about 1,600 stayed home, the rest were all exported – most to the U.S.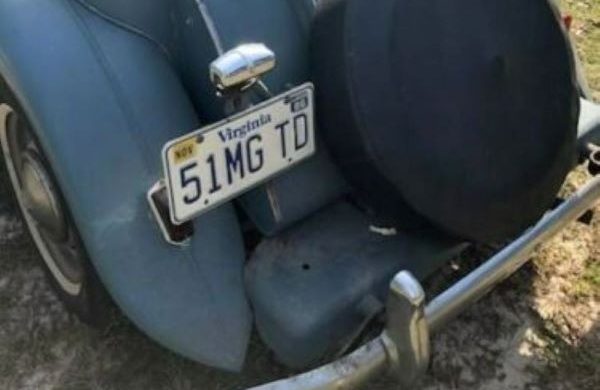 The seller refers to the condition of hins MG as "Used". Yes, I believe that would be the case. The seller has owned this 61K mile TD since 2007 and has kept it stored indoors. Besides the obviously faded finish, the body looks to be in sound condition. There is no mention of rust or underside corrosion, and the images aren't very revealing, but on the surface, this TD looks like a good foundation. Even the canvas top and side curtains appear to be completely usable. The bumpers are aligned, which is frequently not the case with this vintage MG, though the chrome is typically weak. The prominent grille looks OK but one or two of the teeth appear to be misaligned.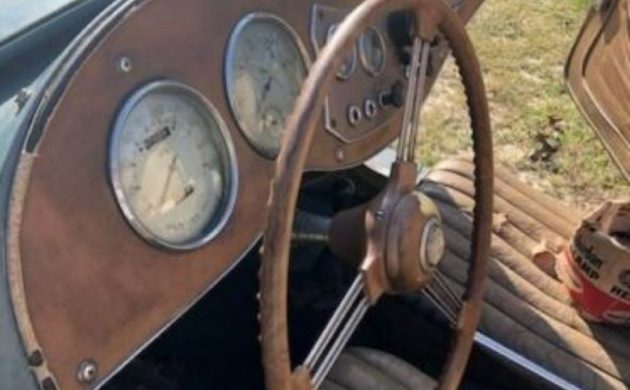 Moving inside we find cracked and worn leather seating surfaces and a faded wooden dash panel. That said, a basic refinishing should bring it back to good nick and all of the gauges appear to be clear and in place along with the appropriate switchgear. There are no clear images of the floors so those would require an inspection, one that should include the underside too. Being stored inside for fourteen years is clearly a benefit, but there is no indication of what its pre-2007 residency was like, and typical for most MGs, rust can be their undoing. There is no reason to suspect that in this case, but a close inspection is always warranted.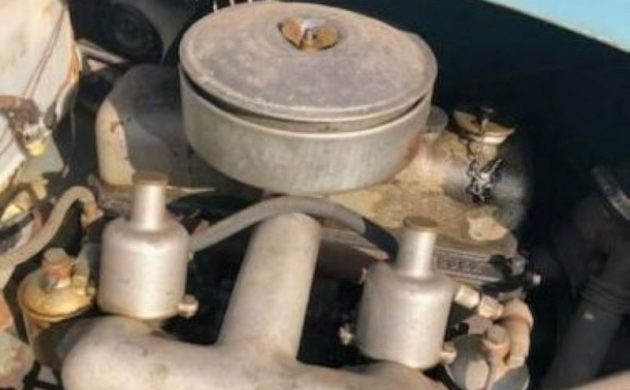 Power is provided by a 1.3 liter, in-line, four-cylinder engine. What is not disclosed is whether or not this engine is the standard 54 HP version or the slightly more robust 57 HP, Mark II variant. Whatever the case, it's a non-runner as the engine, according to the seller, "does not crank". What does that mean? Hard to say, it could be a wiring, a bad starter, or worse, a seized engine – a potentially significant problem. Gear changing is the responsibility of a four-speed manual transmission. I found one performance report that put the '51 MG-TD's 0-60 MPH "sprint" at 20.6 seconds – more like a stroll than a sprint I guess, but acceleration is not what this era's MGs were all about.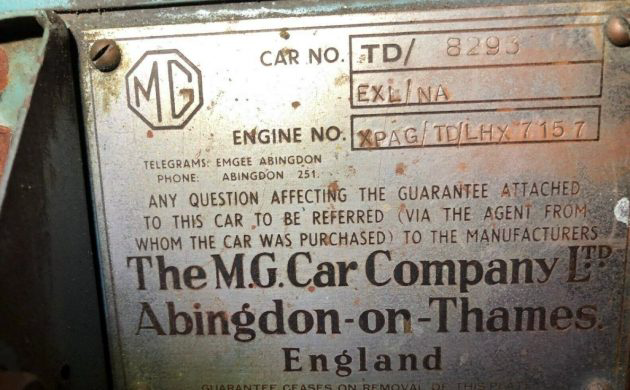 I couldn't begin to put a value on this MG. I found many, in nice shape, from the mid-$20s on up but the reserve on this example is unknown. Nevertheless, this example appears to have basically good bones for a continuation. It would be interesting to hear from any readers that either own or owned, an MG-TD; do you have any stories or remembrances that you can share?