"Unfinished Business." Never was a name more appropriate than it is for this long-retired drag car. When its racing days ended in the 1980s, the 1968 Plymouth Road Runner was placed into storage. It has only recently seen the light of day once again. It will require a complete restoration, but its overall condition and desirability mean that this would be well justified. It is located in Lenexa, Kansas, and has been listed for sale here on eBay. Bidding has now reached $9,400, and the reserve has been met.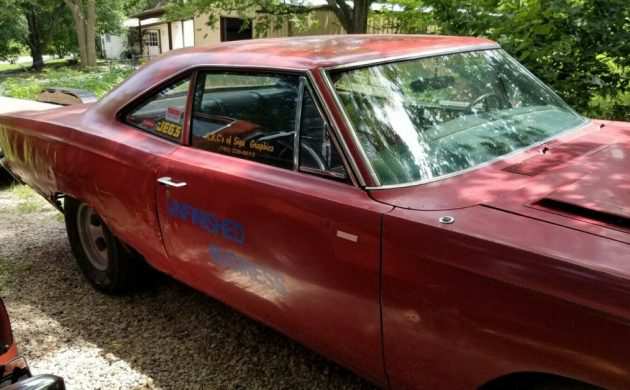 The Matador Red Road Runner is said to wear all of its original paint, and the owner refers to the vehicle as super solid. There are a couple of small spots of rust visible in the trunk, but these could easily be addressed with patches. The big issue is the significant damage to the passenger side rear quarter panel. This has been the recipient of some reasonably amateur panel-beating, but it will require replacement. The remaining panels look to be straight, while the trim and chrome should clean up quite well. The wheels aren't original, but they are period correct for when the Plymouth would have seen competition work. They are wrapped in some old slick tires, which will undoubtedly have seen better days.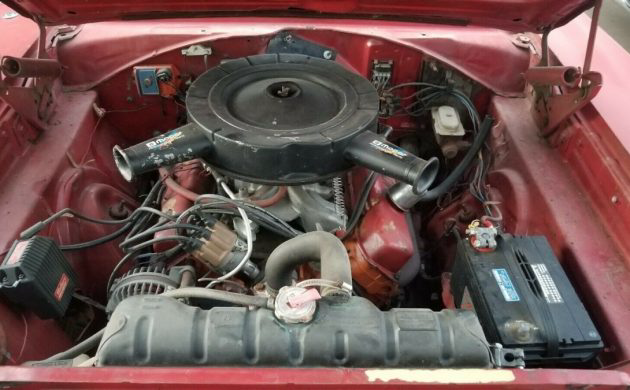 The Road Runner is a numbers-matching car, featuring a 383ci V8, an A727 transmission, and a 3.55 Sure Grip rear end. All of this is a recipe for some pretty impressive ¼ mile ETs because the Plymouth was capable of completing the journey in 14.7 seconds out of the box. The owner refers to the 383 as being "nasty good," which I assume means that it may have received some upgrades and that it goes hard. The transmission has been fitted with a shift kit. This all seems to suggest that this would have been a fast car in its day. Judging by the wording in the listing, it appears that the Plymouth runs and drives. However, if it has been sitting for more than three decades, I would be treating it to a thorough inspection before hitting the road in anger. I would also replace those vintage slicks!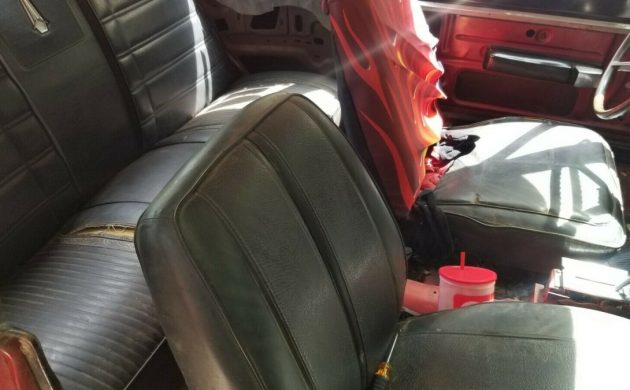 The Plymouth's dash pad looks to be in good condition, but the rest of the interior will need restoration. There are some aftermarket gauges and a tach to contend with. It isn't clear whether the dash has been cut or drilled to install these, but hopefully, returning the dash to its original condition won't be too difficult. The shopping list will extend to new covers for the seats, new door and rear trims, carpet, and a headliner. With those items installed, it should present nicely.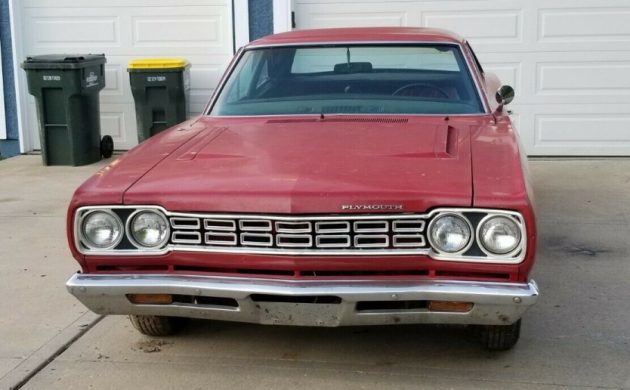 Most owners will tell you that any race car is only worth money to them while it is competitive. When it is past its prime, it needs to be moved on so that the latest and greatest can take its place. Finding an original and unmolested race car isn't unprecedented, but the vast majority either windup being dismantled or butchered. That this one has survived is a blessing, and the fact that it is also an unmolested and desirable classic is a huge bonus. The next owner will have to choose whether to return it to the sort of condition it would have been in during its glory days of competition. Either that or restore it to showroom condition. Me? I'd have it looking like it just rolled off the showroom floor. What about you?