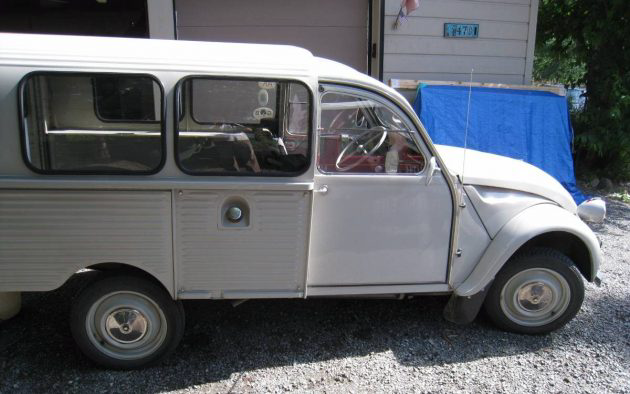 Here's something you don't see every day. Thanks to Pat L. who spotted this unusual find here on Craigslist in Seattle, Washington, though the… car? truck? thing? itself is located in Alaska. Citroen mated the front of its ubiquitous 2CV sedan with the rear of a panel-sided Truckette (with windows) to create the 2CV Weekender. Weekenders (also called Fourgonnette Weekender) became the French equivalent of a 60's "Hippie Van." For $17,000 this vehicle and its basket of weirdness can be yours.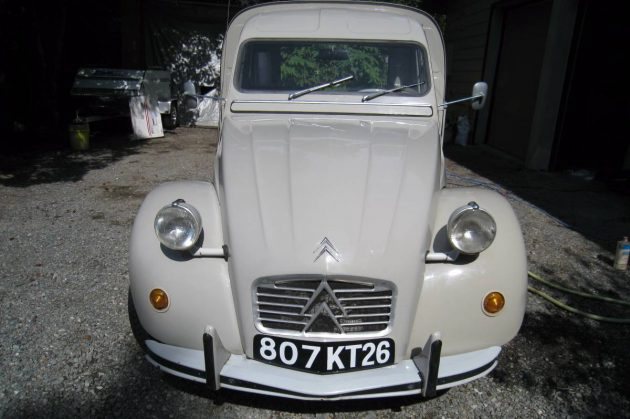 Many car enthusiasts recognize this "face that only a mother could love" as a Citroen 2CV, or perhaps simply "one of those crazy little French cars." Conceived for a similar purpose as Germany's Volkswagen or "People's Car," the 2CV at one point sold for half the price of a VW "Beetle." Sedans weigh only slightly more than half a ton.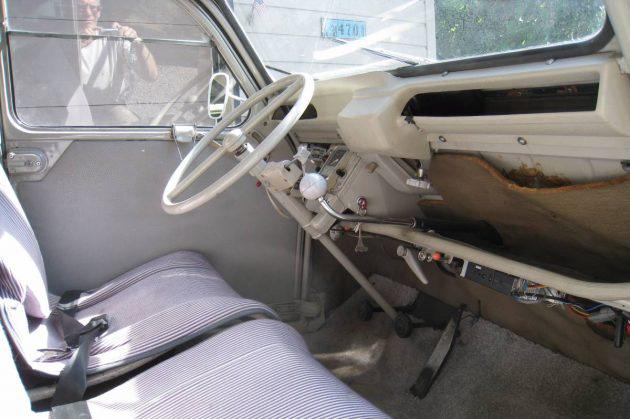 Elegant and simple, the 2CV cockpit includes nothing without purpose. Tube-frame seats recall low-budget lawn furniture, needing only some interwoven green and white plastic strips to complete the look. Austere seat cushions offer all the padding of a Paris newspaper. Engineers will appreciate the 2CV's ingenious suspension design. The long travel and soft rebound perfectly matches the car's original agrarian mission of giving farmers a vehicle they could afford and trust on back roads instead of a horse. For a wonderful history of this quintessential French vehicle read this page on curbsideclassic.com.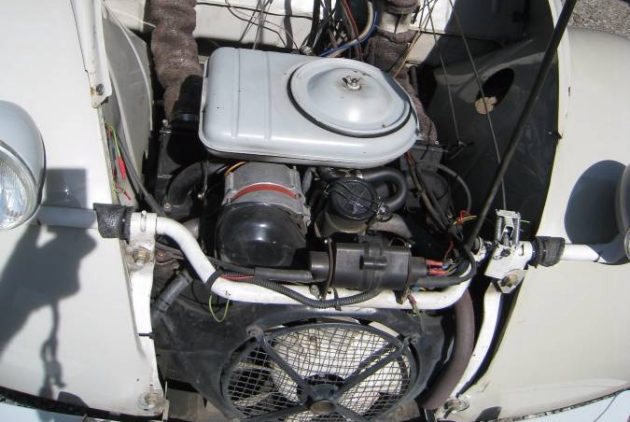 Wait; I think my lawn tractor has this engine. Does that say "Briggs & Stratton?" All joking aside my lawn tractor's 22 HP V-Twin makes 22 HP, nearly double the 12 HP of the 2CV's 435 cc (26.5 cu in) flat twin engine (some details from Wikipedia). For comparison a friend of mine had a BMW motorcycle from the '90s with a a flat-twin motor that made 95 HP. Top speed is under 50 MPH and MPG can reach nearly 50 as well. The seller says this nearly stock Weekender runs great and everything works as it should. It would make a darling "Beach Car" for a vacation home in the Pacific Northwest. What do you think of this French bread van?