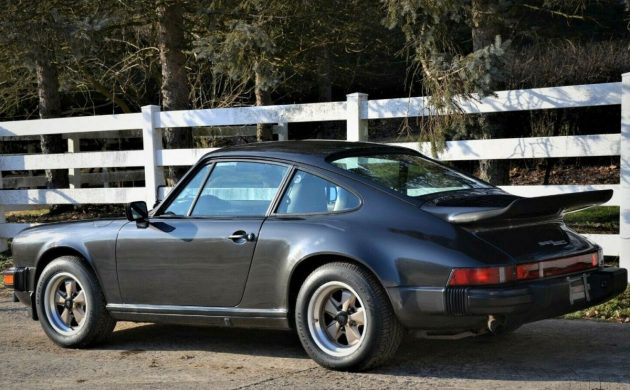 This 1980 Porsche 911 is a rare Weissach Edition, believed to be one of just 400 examples made, and one of 200 to wear black metallic paint. This is a unique opportunity to get into a desirable air-cooled model for reasonable money, as it is being sold as a non-runner for $39,500. That's a lot of scratch for a car that doesn't run, but given the seller dumped $4,000 into it for maintenance purposes back in 2016, one could assume it won't need much to fire up again. And even if it does, it's still worth it to buy a cosmetically straight air-cooled model that slots in nicely between the bananas long hood market and the untouchable 964 and 993 cars (thanks, Magnus Walker). Find it here on eBay with the option to submit an offer and located in Pennsylvania.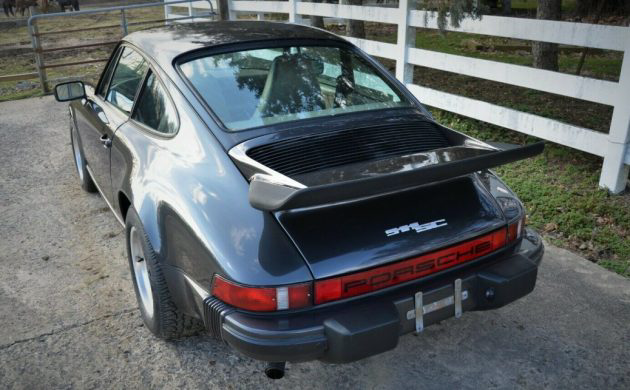 To me, the 911 SC is one of the most underappreciated of the air-cooled 911 market, and that is certainly a sentiment that is no big secret. Combine that desirability with the limited production credentials of a genuine Weissach Edition and it's not hard to see why this car will likely sell in short order at its current asking price or slightly lower. The body looks quite straight, and the seller claims there is no rust. The paint is not perfect and it is far from a showroom example, but the bodywork is said to be free of dings and dents. Prior to the seller collecting it, it was in the long-term care of a PCA member who simply got on in his years and couldn't use the 911 as he once did.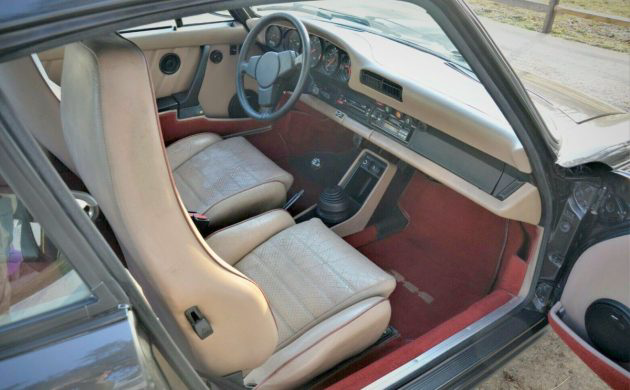 The Weissach Edition was a cosmetic upgrade, in essence, with red carpeting, sport seats with red piping. and contrasting surfaces intermixing " Doric Grey" with black materials. The three-tone combo is quite sharp in real life, and other enhancements include a front spoiler and whale tail rear spoiler made for a non-Turbo body. The interior of this car certainly shows some signs of age but is largely undisturbed, and only enhances this car's appeal any more for having never been modified. If the limited edition qualities are wrapped up in cosmetic tweaks, those style elements best be well-preserved -as they appear to be here. The sports seats are a terrific upgrade regardless of the upholstery pattern.
The 911 looks sharp on its period Fuchs wheels, and there's no signs of major road rash or other damage on the exterior. The seller admits that he has too many cars and left this one to sit in his garage despite the money he spent on maintenance just a few years ago. As such, he recommends draining the fuel system and addressing any issues there first before even attempting to start it, so it seems likely he knows there's a long road back for this special 911. Still, at least we know it ran in the not too distant path, which should make for a straight forward path to rejuvenation. A special car that will look incredibly cheap in no time.