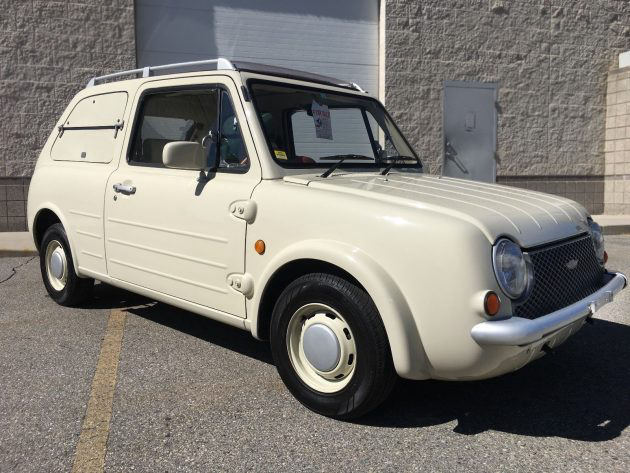 Ok, I know that it's "Pow", and maybe Batman wouldn't be caught dead in a 1990 Nissan Pao, but I could see Robin driving one. This one is listed on eBay with a current bid price of.. actually, there isn't even an opening bid of $0.99 yet. The reserve is unknown as always, but these vehicles can and do routinely sell for $5,000-$10,000 or more depending on condition and this one is super cool with the panels over the rear windows. It's located in beautiful Salt Lake City, Utah.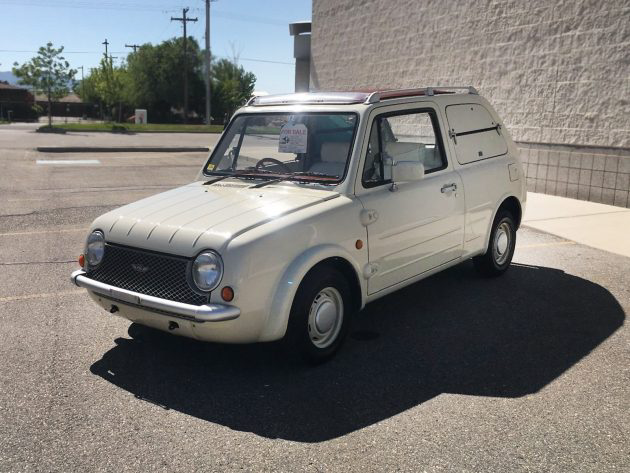 I love this utility van look with the panels on the rear-side windows, I haven't seen that before on a Pao. I really wouldn't have a business use for a vehicle like this, but if I owned a coffee shop or something this would make a great delivery vehicle. The Pao was one of four Nissan "Pike" series vehicles, including the Pao, Figaro, S-Cargo, and the Be-1. They were sold exclusively in Japan but a lot of them have been imported to the US and Canada over the years. Now that they're well within the 25-year limit for getting a title, it would be fun to own one, or better yet, all four.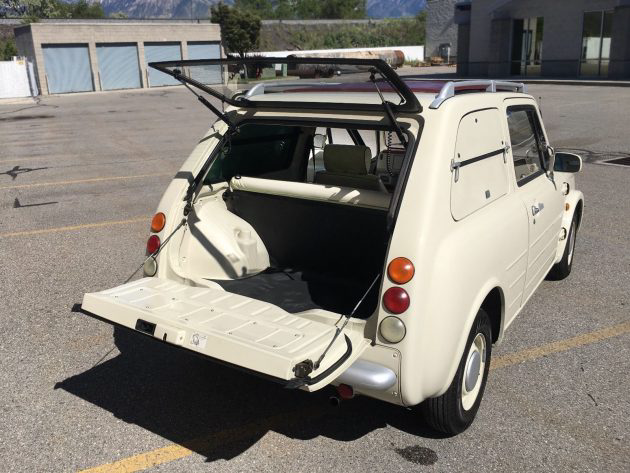 The Pao is the station wagon of the bunch and this one is unique with the covered rear-side windows. There isn't a heck of a lot of room in the back if you plan on seriously hauling anything. Well, maybe not seriously, you can only be so serious driving one of these. Nissan made over 51,000 of the Pao models and they sold out in three months. And, since I mentioned a price range in the first paragraph, if you look at the seller's asking price on the windshield, you'll see $10,800.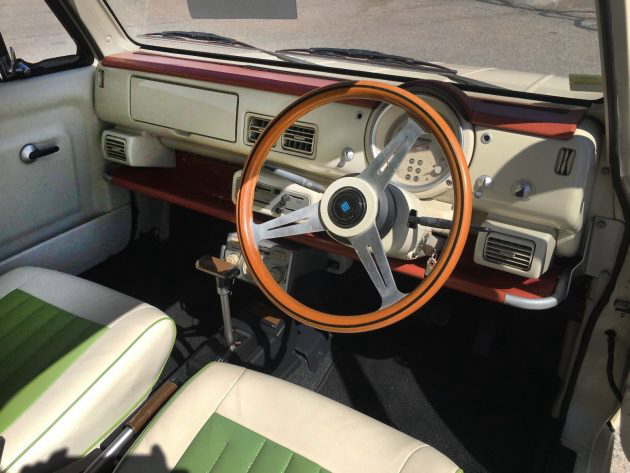 Normally I'm a huge fan of lime green anywhere and everywhere, but I wish that the seats would have been a different color here. They aren't original and I would have matched the red on the dash or on the sunroof, or just gone with the original ivory color. But, we're not here to discuss me, if we were I'd dive right into my award-winning compare-and-contrast dissertation on Citizen Kane vs. Dumb and Dumber. I just made that up. Back to the Pao. Whatever color the seats are, they appear to be in the same fantastic condition that the rest of the car seems to be in. This is, of course, a right-hand drive vehicle so it would take a little getting used to that if you haven't driven one before. The majority of these cars seem to be automatics which is a shame with such a small engine powering these things.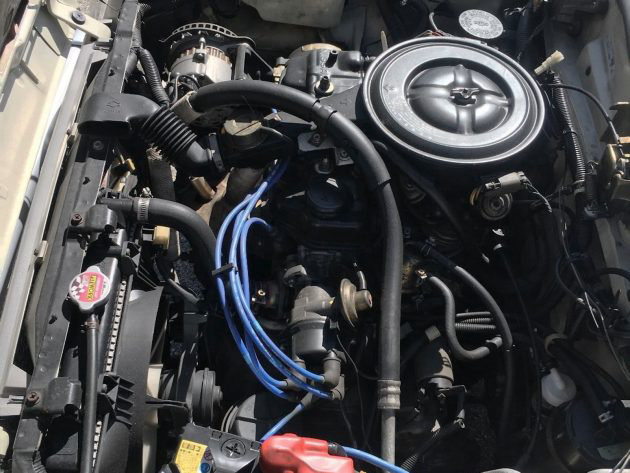 This is not a 240Z inline-six, no, sir – this is Nissan's MA10S inline-four packing a whole 1.0 liters of Pao-punch yet with a semi-reasonable 51-52 hp. The Pao only weighs around 1,600-pounds so they aren't as slow as you think. But, then again, they aren't fast, either. Have any of you seen one of the four special-edition Nissan Pike series vehicles in person?