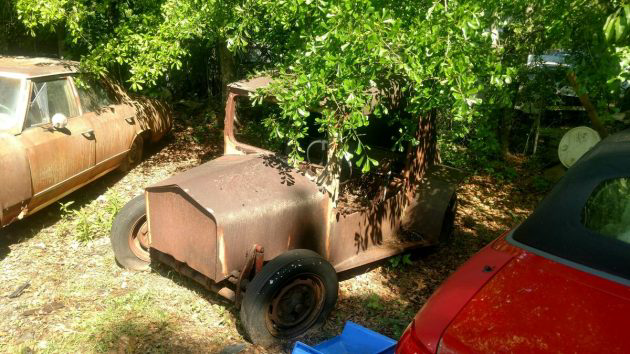 Ok, I admit wanting to know the history behind this oddball! Barn Finds reader Jim M. sent us this interesting Volkswagen-based find that shows off someone's sheet metal forming skills. It's located in Atlanta, Georgia and is advertised here on craigslist for only $500. You've got to love different to appreciate this one!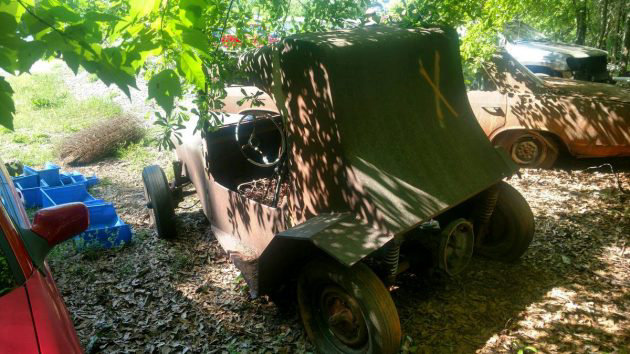 This picture may show the body off the best of the three that are included in the ad. Unfortunately, it also shows off the lack of an engine. Minor detail, I suppose, as it's not exactly difficult to come up with a Beetle engine, and with it exposed like it will be in this car you'll want it looking nice. Slathered with chrome goodies, even! At first I was surprised that a rear window was not included, but looking at the curved panel it would be almost impossible to put in a piece of flat glass. Clear plastic such as Plexiglass or Lexan would work, though, and there are plenty of stock weatherstripping profiles to hold it in place.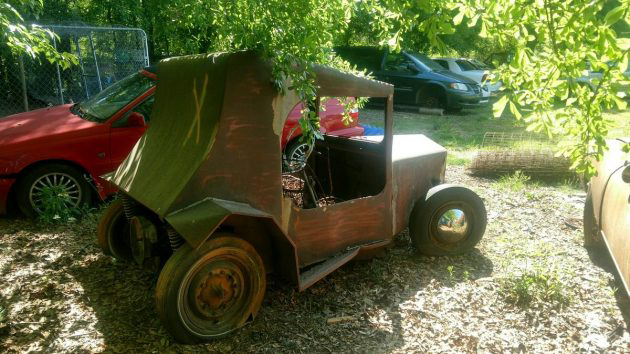 At first I was pretty down on this little car, but after looking at it a little more…well…ok, I'm still wondering what the constructor was thinking. However, there is a certain amount of skill to its construction, and what the heck; you'll surely have the only one like it! Even if the pan is rusty, another one can be had, and even shortened like I believe this one is. So tell me…what theme would you follow if it were yours? Add cycle fenders and front lights, and maybe the grille from a Gazelle kit car? Or cut the roof off and go rear engined LoCost look? Or maybe turn it into a Paddy Wagon and take advantage of that huge roof? I'd really like to know what you'd do if this arrived on your driveway tomorrow and you weren't allowed to scrap it! Let us know!