"We've got a two-vehicle collision here at the intersection of Main and Fourth street — a Corvette and an undetermined motorcycle are involved — the motorcycle got the worst of it — film at 11." Actually, it appears that this was an intentional combination that is for sale here on craigslist in Owingsville, Kentucky. There's no price listed, but the current owner is willing to sell or trade the trike!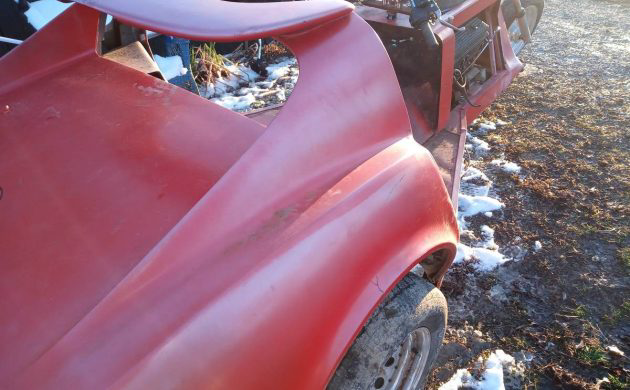 You can see a bit of the joint between the two here. The seller claims to have a clean title for a 1982 Trike although the Corvette part is certainly from an older C3 due to the rear window shape. I'm not really sure where they were going with the spoiler, but what the heck, it's just more fiberglass, right?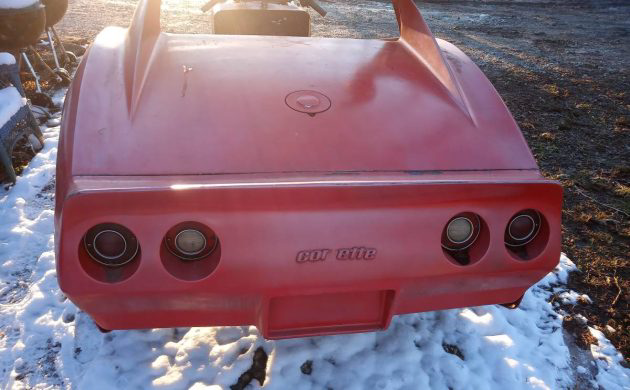 Perhaps the Cor Ette could be improved upon as a name? We do appreciate Ian C. for sending in this rather unique find; we've seen a lot of VW-based and even some Fiero-based trikes, but I don't remember featuring a Corvette-based one before.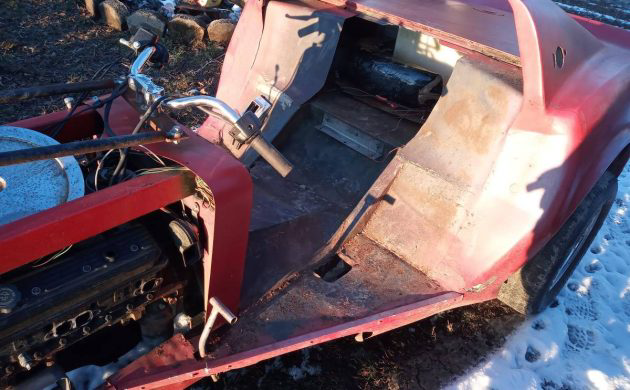 I'm not sure how much I trust that linkage to the front forks — especially at Corvette-capable speeds. I'm guessing that is the brake pedal on the left? This is one case where I think the brake pedal should be a lot larger than the gas pedal!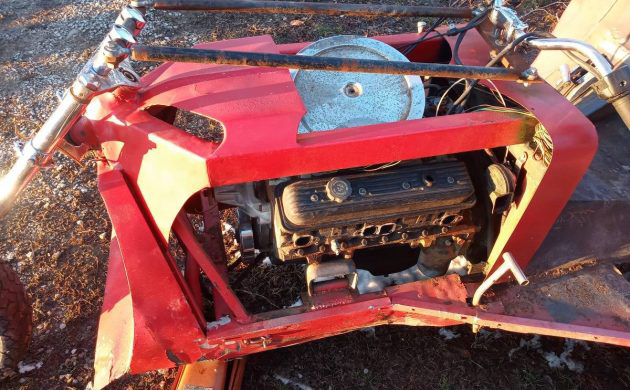 According to the seller, this is the engine from the Corvette, and the transmission and rear-end are still in place as well. The trike is described as a "good project" in the ad. It's sure a project — I'm curious — any of you want to take this on? Is anyone brave enough to drive/ride it when it's completed? How fast would you take it?