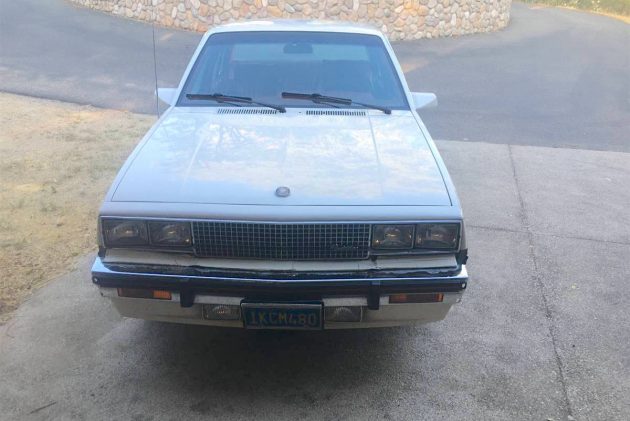 I will probably be run out of here on a rail for admitting this, but I have an odd fascination with the Cadillac Cimarron. Yes, I know that it's the ultimate example of Detroit's most cynical badge engineering, but I grew up in '80s GM cars, including the '84 Chevy Cavalier that looked near-identical enough to the Cimarron to give Cadillac decades' worth of grief, and the idea of this tarted-up Cavalier just kind of tickles me. Plus, I can just close my eyes and already smell that thick carpet and feel that thin felt headliner. Of course, part of what makes a Cimarron good for a cheap laugh is that, well, they're usually so cheap—like, under a grand for a running, reasonably reliable car. Today, however, I find myself face-to-face with this '84 Cimarron on craigslist in Redding, California, with just 29,000 miles on the odometer and a stiff $4,600 asking price, and I have to ask: will a Cimarron, no matter how nice, ever be worth real car money?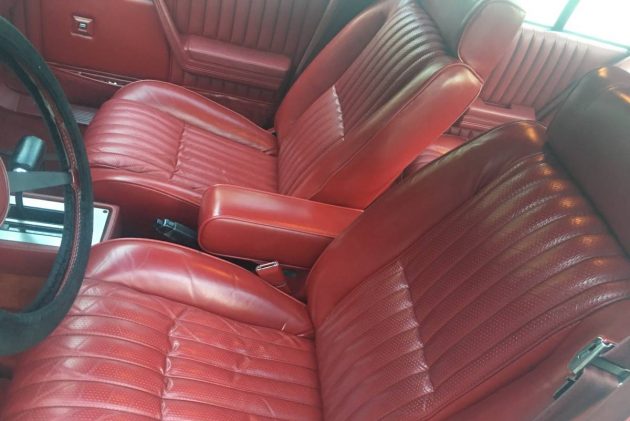 Here's the thing: as Cimarrons go, this one is really nice. Look at how supple the red leather (remember red leather?) looks. Just for emphasis, here's the backseat, too: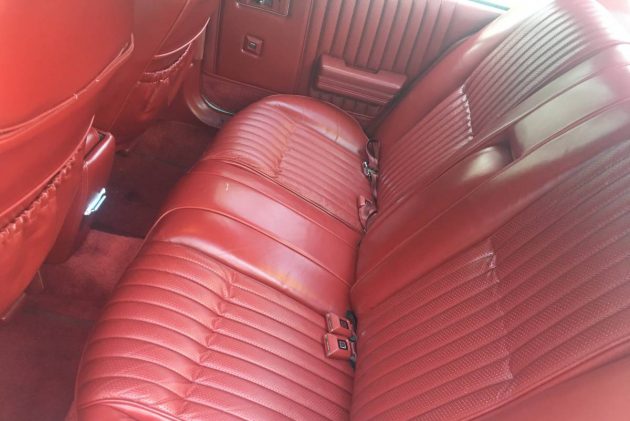 Even the headliner has barely started to sag! The 29,000 mile claim checks out here. It's remarkably clean under the hood, too, if you can stomach the sight of a Cadillac powered by an 88-hp inline four. The exterior wears its original blue California license plates and what I'm sure is its original white paint, and aside from a partially-missing badge on the passenger door and the usual degradation of the plastic bumper caps, it also looks pretty flawless.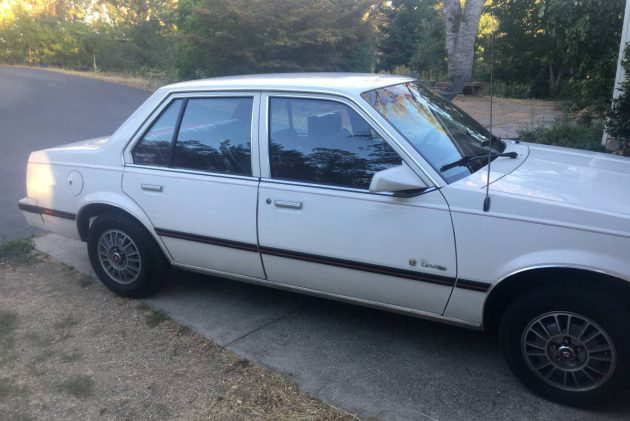 Yeah, with the front end chopped off in this photo, this could very easily be a Cavalier. Those handsome alloy wheels, though, belie Cadillac's aspirations, and this seller must be a Cimarron true believer, as their ad parrots the party line that it's a "European style small car." I feel a lot of sympathy for the seller, who cites that they need money as a reason for the sale; it's tough when you're in that situation and your most salable asset is a Cadillac Cimarron. Plus, it's easy to mistake notoriety for collectibility, and perhaps someday the Cimarron will turn that corner—it happened to the Edsel and Corvair, for instance. But right now a $4,600 ask seems incredibly optimistic for a Cimarron, even though this is probably as nice as they get. It would be a shame, though, to see a 29,000-mile car become an $800 throwaway car just because that's what the market says Cimarrons are. You can weigh in with how crazy you think I am in the comments!