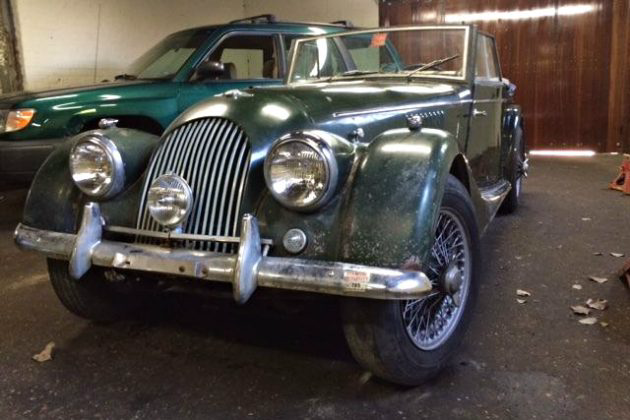 Morgans are such interesting vehicles being primarily constructed with wood, and finding an original condition car that is solid is truly a rarity. Originally sold in Holland in 1963, this Morgan made it to New York state where it was then parked in 1968 due to a potential valve issue. Completely original and 99% complete, this very solid surviving Morgan looks like all it really needs is a mechanical restoration. With a couple of days remaining, bidding has risen to $10,200 with the reserve not met.  Check out this British classic here on ebay out of Petersburg, Virginia. Thanks to reader Peter Rettig for the great submission!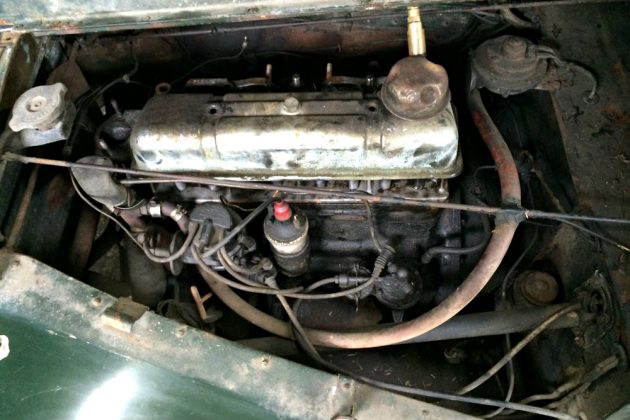 The small and simple TR4 engine may very well be why this Morgan is in such good condition. In 1968 a valve issue occurred where the car was parked. At some point between then and the current owner the cylinder head has been pulled as well as the carbs. I assume the head to be resting on top of the block, but unfortunately there are no photos of the cylinder walls, or any further details on the engine. One very important fact that is mentioned is that this engine number corresponds to the chassis number.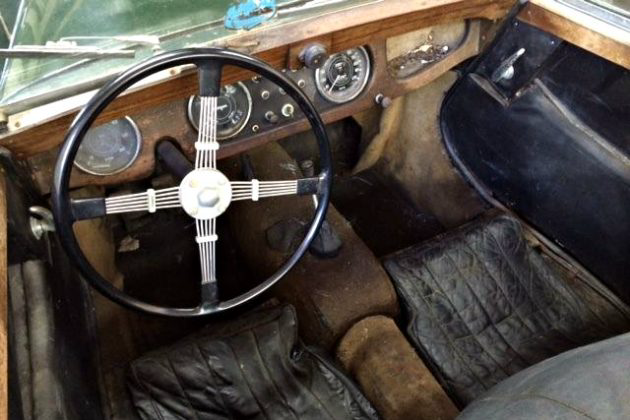 Although a little dirty, the interior of this Morgan is original and has a charming patina that could certainly be worked with. The leather seats could likely be conditioned, and made useful maintaining this cars originality. The steering wheel is in excellent condition with no obvious wear or cracking. Even the carpeting is original, but dingy, needing a careful cleaning and re-installation. The wood dash looks a little dirty, maybe even a slightly moldy, but would likely clean up nicely and present wonderfully with some careful treatment of the wood.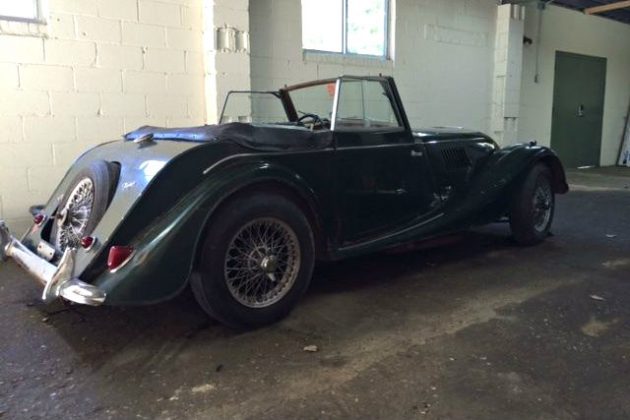 Although having a few minor blemishes, this Morgan is pleasantly original and very much in driver condition. The only real concerns about this car seem manageable. As far as rust goes this Morgan is very rust free with the only rust of any consequence having developed on the tip of the rear fenders, which is not surprising. Then comes the ash frame and its wood components. The only concern about the wood is the inner strips above the door sills. Although the seller doesn't out right say there is rot there, he does allude to there being some concern and that the sills could either be fabricated, or purchased from Morgan.  Beyond these areas this Morgan appears remarkably solid and original making it a very worthy project, and perhaps even a worthwhile preservation effort depending on your taste. Would you restore, or preserve this fine example of a Morgan?