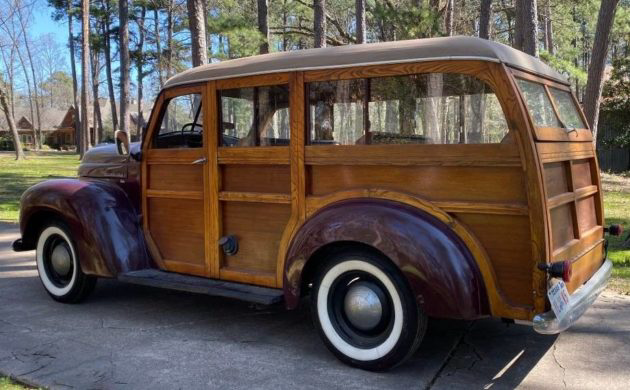 Seems like wood is everywhere these days. I have found wood-sided, or woodies, from Pontiac, Ford, Buick, Chrysler (both wagon and sedan) and now International. And this 1949 International KB-1 woodie wagon has been a bit of everywhere too, including Hemmings and Bring A Trailer. Changing it up, this Texarkana, Texas domiciled International is available here on craigslist for $49,500. Thanks to Ikey H. for this tip!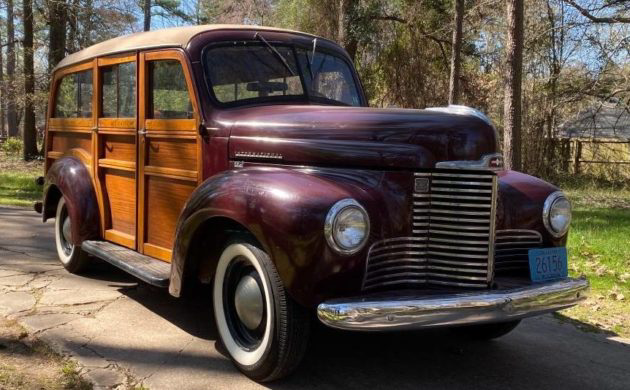 The KB-1 woodie was a station wagon version of International's KB-1 truck series which was further based on the KB series trucks originally introduced in 1940. The last KB-1 truck or wagon was built in 1949 and then International moved forward with its "L" series trucks. No more woodies after 1949.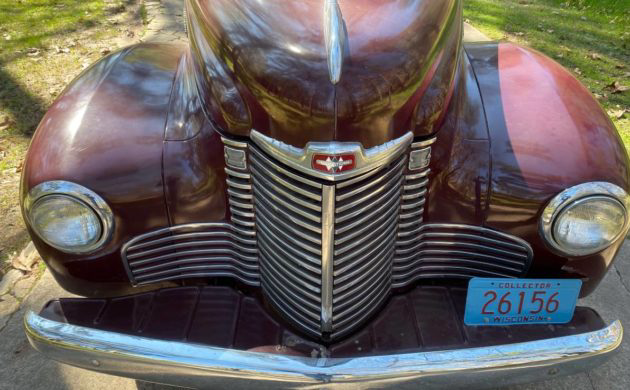 The history of this wagon states that it was in one family from 1950, but I find the chain of events confusing going forward. It sounds like the original owner's son restored this KB-1 in 1970 and then tried to sell it in 2015 on Hemmings here. This woodie was located in Wisconsin at the time. It was then referenced on Bring A Trailer, also in 2015 here. It's now on Craigslist but will be auctioned, by the second owner, on Bring A Trailer in two weeks if it doesn't sell via craigslist. Got it? Good!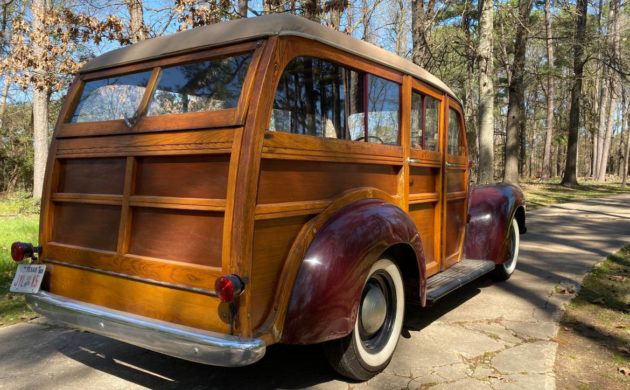 As with most of these vehicles that I have reviewed, the woodwork is stellar, even if it has been half a century since it was refinished. Likewise, with the steel body other than a dent in the rear right fender, it is very straight and rot free. The finish is a respray in the original shade and has a typical for finishes of the time, a soft sheen to it. The chrome trim, which appears to be all present, still has a luster and the grille is extremely straight, not always the case with a vehicle of this era that has liked to lead with its chin. Rounding out the exterior is the canvas roof, it too was replaced in '70 and shows no sign of exposure. With all of this restoration work performed 50 years ago, this International has obviously been well stored.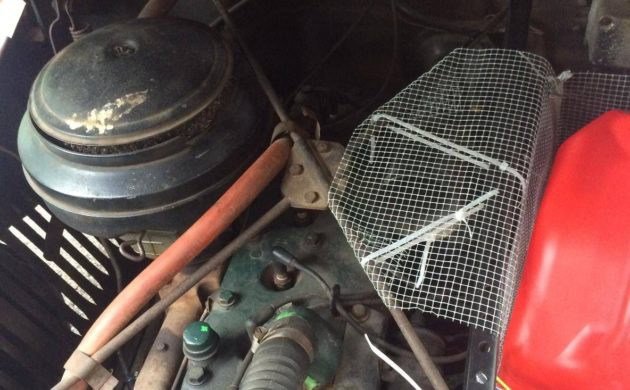 The seller makes no mention regarding this woody's powerplant other than to say it runs but needs a new fuel tank. Apparently it's drawing fuel from a two-gallon plastic container mounted under the hood and has been for the last four and a half years – Yikes!  While no details or images of the engine are included in the listing, I found a picture of it attached to the Hemmings listing. It is a 214 CI, in-line, flathead, six-cylinder engine that develops 82.9 HP. The Hemmings listing claims that the engine was rebuilt when the exterior was restored. A three-speed manual transmission completes the powertrain.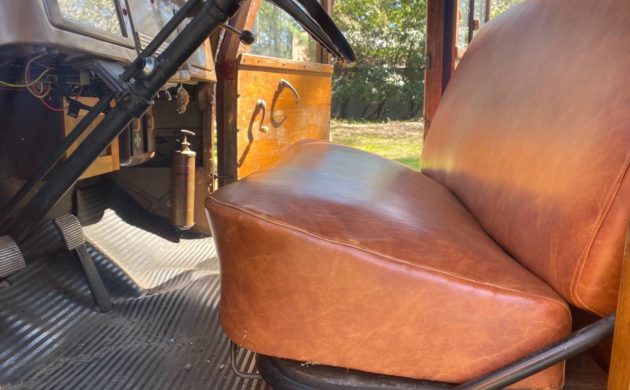 The interior is spartan, exactly what you would expect. The seats have been recovered in original style upholstery material (vinyl or Naugahyde) and the floor mat looks very presentable still. The door cards are actually door wood and are showing some signs of wear but all in all, they look pretty stout. Unlike many vehicles of this era, the instrument panel, owing to its truck origins, is minimalist in design – strictly business.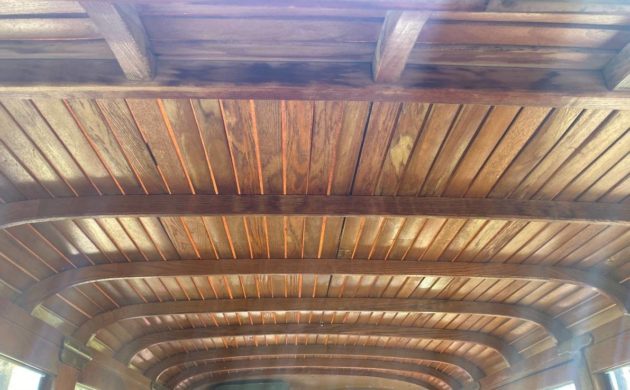 The most spectacular part of the interior, however, is this headliner – which is really the roof. It is a carpenter's work of art and I cannot imagine how much time it must have taken to construct.  It is simply beautiful.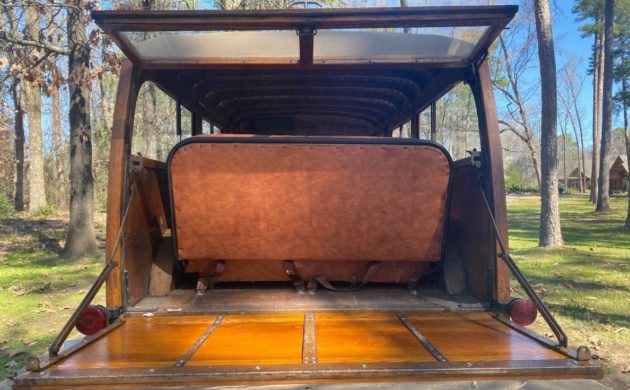 When it comes to woodies this one is a bit more unique than the Fords, Pontiacs, Buicks and Chryslers that I have stumbled across – it's not a brand one would immediately associate with a wood-clad station wagon and perhaps that is due to its truck platform origins. The asking price is about the same amount that it was listed for back in 2015; not certain what the going market value for this International KB-1 would be as they don't turn up for sale too often. This is a great looking station wagon, in top-drawer condition, but I don't know how or where I would use it. How about you, something of interest or too obscure?
Have something to sell? List it here on Barn Finds!