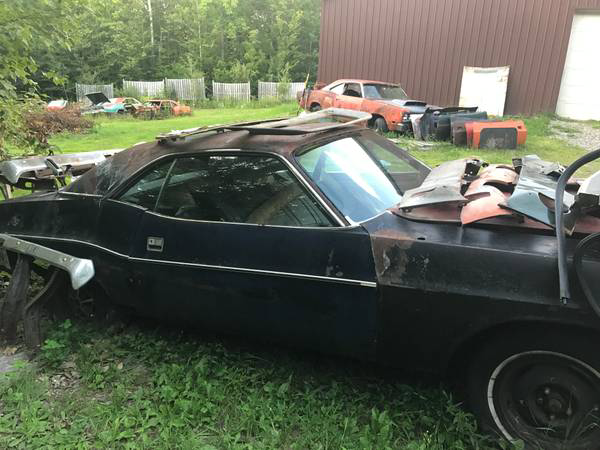 Have you ever felt like buying a Dodge Challenger? How about two? Here's your chance! AMXBrian sent us the link to this project pair. MoPar muscle cars went from being unwanted to highly sought after seemingly with the flip of a switch, and though most '70s Chrysler cars are in demand, E-bodies are a fan favorite. Don't let the shelf-status or the presentation scare you away, for being a Maine car and a MoPar the Challenger pictured looks restorable. Find the pair here on Craigslist in Maine with a not so unreasonable $5,000 price tag.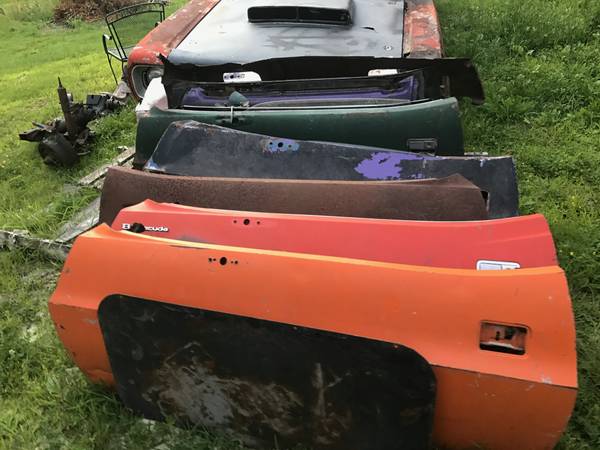 Although only one of the two cars advertised for sale is pictured, the black Challenger is said to be the best and most restorable of the two. From the ad, "The other is pretty complete but really rusty." This means the seller probably sees it as a parts vehicle for the black car, but pictures would be nice for prospective buyers to determine condition for themselves. Like many '60s and '70s MoPar enthusiasts, the seller looks to be a parts hoarder and I cannot fault him for that! I am guilty myself, and parts can be tough to find for a reasonable cost. What if I need that extra set of doors, hood, and trunk lid in the future? If all of the parts pictured in the ad are included with the sale, once the car is restored it looks like some of the investment could be recouped by sale of spare parts.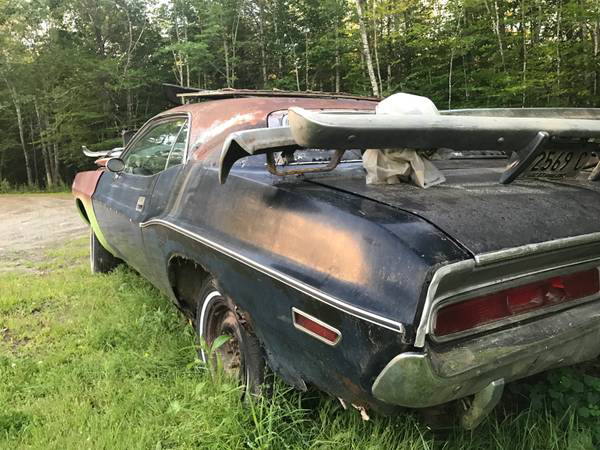 Because this Challenger is in Maine, one can assume it is going to need extensive sheet metal repairs. However, at least from this picture, the quarters still look better than many project Challengers I have encountered in the Midwest and the South alike! In the grand scheme of things, worse projects have been bought for more. Although this is a 318 car, that makes it worth more to many than a Slant 6 car. The 318 is my engine of choice, because as Chrysler engines go they are the most affordable to put together.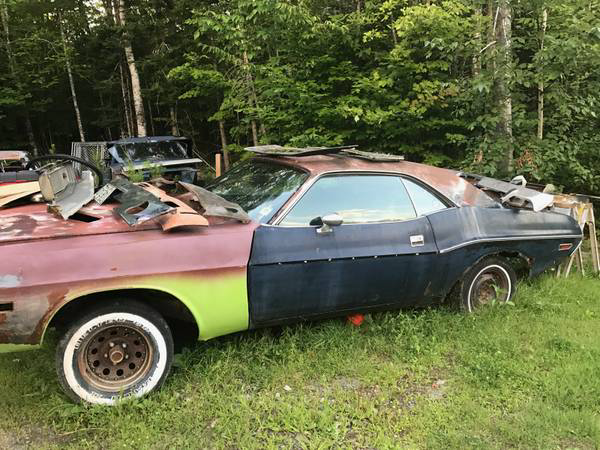 The seller mentions that many parts are included with the car, but a parts list would be nice to have so it could be determined exactly what the parts are and how many of them are useful. If the cars come with three sets of doors and two sets of bumpers but don't need any of those items, that could lower the worth to a potential buyer even if the extra parts could be resold. Pictures of the other Challenger and a list of the included parts would be essential if I were a buyer. Would you take this on? Or wait for a different Challenger to come along?