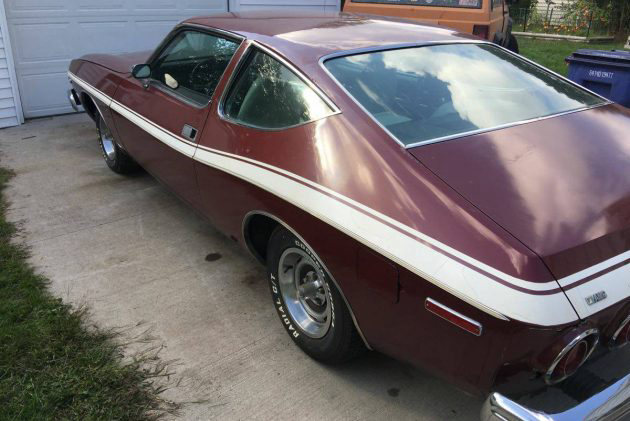 A few days ago, we featured a 1976 AMC Matador coupe; several of the comments went along the lines of, "Wake me up when you find a Matador X." Time to wipe the sleep from your eyes! Intrepid reader Rocco B. has found us just such a beast: this all-original 1974 AMC Matador X coupe hails from Grand Rapids, Michigan, where it can be found on craigslist for just $3,500 (archived ad). You ask, Barn Finds delivers!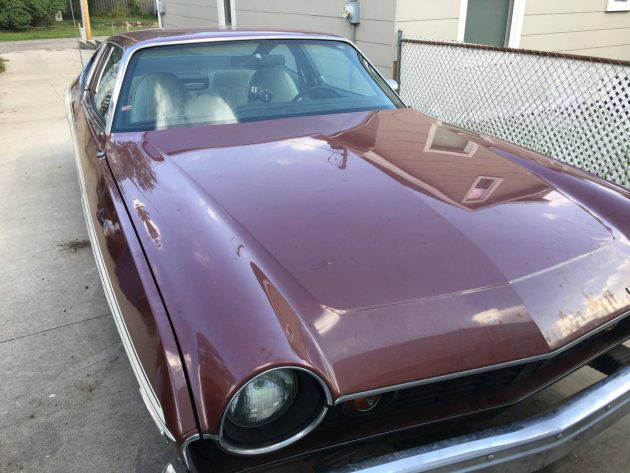 Like the last Matador we spotlighted, this X appears to be in reasonably fine, if not perfect, original fettle. In this case, the pictures are a little awkward in that none of them show the entire car, but the indistinctly brownish-burgundy paint looks mostly okay and the signature side stripes quite good.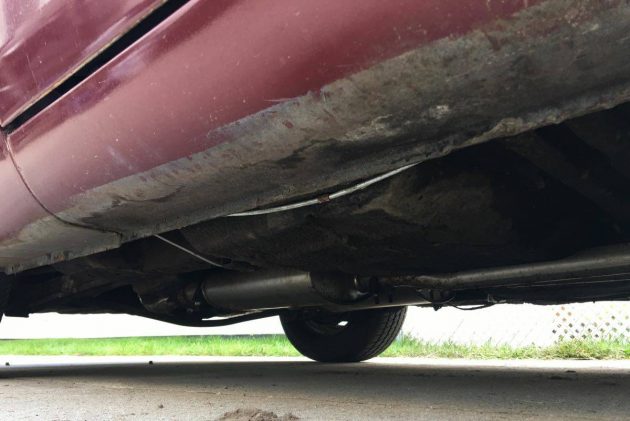 The only money shots are of the rockers and underside, which look solid enough; there are no interior or engine compartment views. The seller specifies that the X-standard 304 V8 and automatic are installed and run great, and we can see from the outside that this car has a bucket seat interior, possibly in hard-to-clean white, lending this curvy coupe a bit more street cred than the plaid bench seats in our last Matador.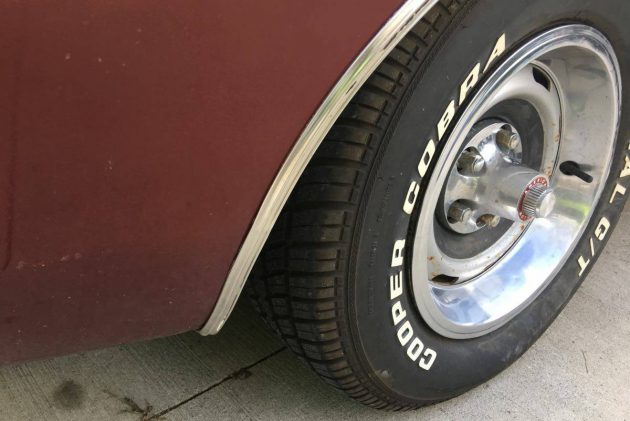 The slotted wheels, specific to the X, are present and nicely set off by white-letter tires, although they could use a little elbow grease to recapture their original shine. That seems to be the case overall: this is a very honest, original car that, with a few weekends of love and care, could show pretty nicely—assuming there's nothing too terribly wrong with the interior—and be a fun cruise night driver. How did we do with take two—does X mark the sweet spot?