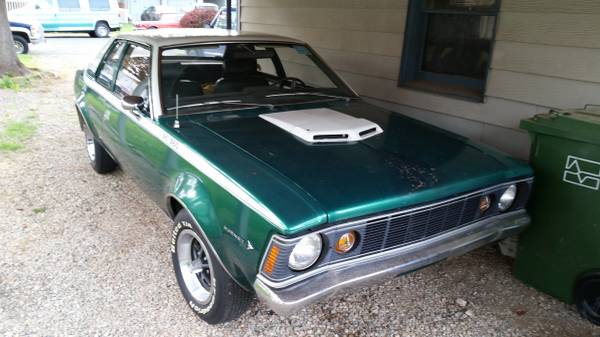 AMC Hornets, although once ubiquitous on American roads have become exceedingly rare as time marches on. Like most independent car manufacturers, they never had the sheer sales volume as the Big Three in the first place. Even rarer still than the run of the mill AMC family hauler, is this 1971 S/C 360 Hornet offered here on craigslist in the Denver, Colorado area.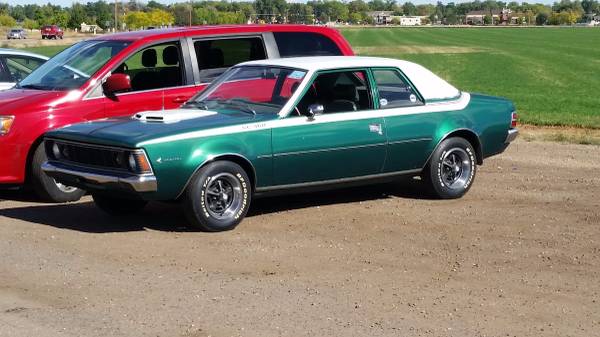 What makes this Hornet special is that it is one of 306 built with a 4-speed manual and the Go-Pack performance package which included a 3.91 Twin Grip rear, HD suspension and cooling, power steering, and power disc brakes. If 1 of 306 built with this potent combination of go-fast parts isn't enough, the seller also claims that his car is one-of-one that featured a white vinyl top, although it is no longer installed on the car.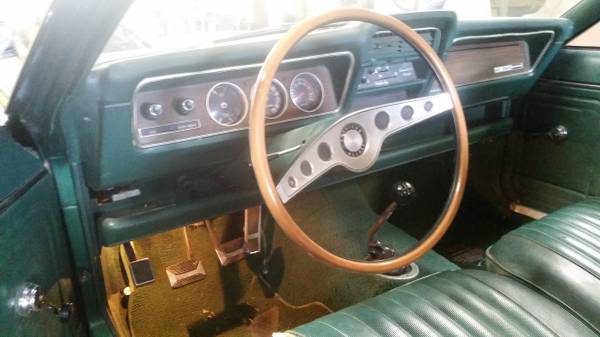 The seller states that he drives his beloved road companion of over 20 years quite often in the condition it is in. As it sits, the Hornet runs and drive well, and I am sure still turns a few heads in spite of some light rust issues and interior imperfections.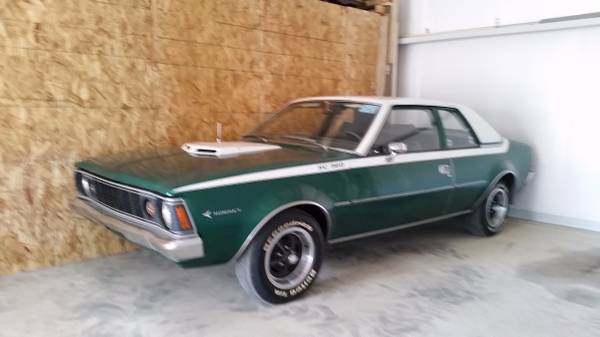 The seller admits that it is in need of a restoration to a level that he will unfortunately not be able to perform. Taking into consideration the rarity and uniqueness of this car, I agree that it should to be returned to as new condition, what do you think?