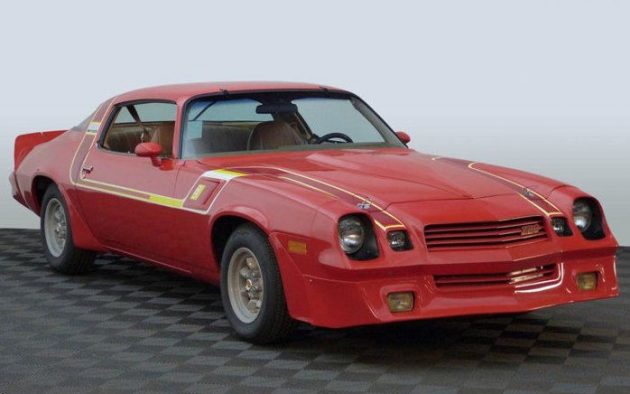 OK, first off, a "Hugger Camaro" is a real thing. According to BangShift.com, this regional special model came to life through a collaboration among Jacksonville, Florida Chevrolet dealers, IMSA racer Tom Nehl, Chevrolet's Special Vehicle Department (SVD), and Camaro tuner Bill Mitchell. Though built in an era when sport models often had the same engine that your Grandma might order and "GT" stood for "Goofy Tape," the Hugger Camaro included a long list of useful goodies. All Huggers packed the 350 cid V8, hood pins, an SVD front spoiler and rear sway bar, Koni shocks, a Racemark steering wheel, Minilite wheels, and special stripes. This Hugger is offered here on eBay and made its way from Florida to it's current location in Charlotte, North Carolina.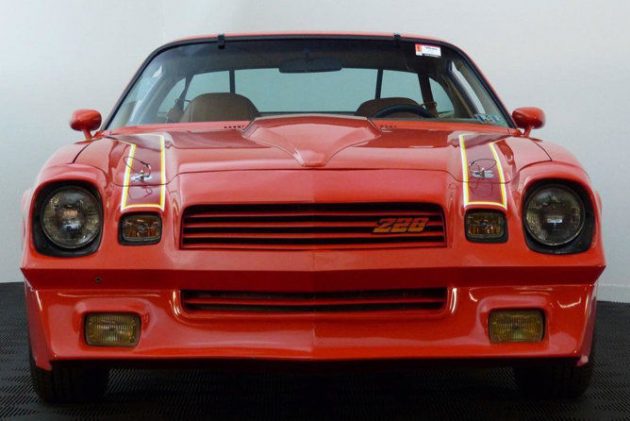 This face means business – at least as much business as any early 80's car could muster. The first time I sat in a second-generation Camaro I was struck by the boldness of the hood contours from the driver's view, and how relatively small the car felt compared to the typical motor pool of parental sedans.
Sadly (for a road-race-inspired model) all Hugger Camaros except ONE four-speed manual car were three-speed automatics like this one. Notice the console-mounted power locks. If there's any question that this is a driver's car, the location of the HVAC controls left of the steering wheel settles it. Fans of the cop show Starsky & Hutch may have hoped this was a "Huggy Bear Camaro," but no such luck. Actually a Huggy Bear Buick Electra 225 would be more likely. I couldn't help but wonder what features would adorn the Huggy Bear Camaro; there would definitely be some fur on the dashboard and animal print upholstery… and curb feelers.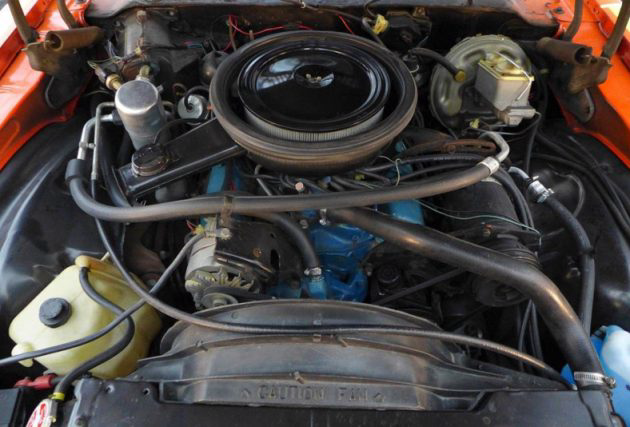 All Hugger Camaros featured the venerable 350 cid smallblock V8 making 195 HP at a time when many cars produced fewer that 100 horses. With its 3.42:1 rear end this Camaro had enough pep to "peel out" as you left the local burger joint. For comparison the 1980 Mustang's puny 255 cid V8 made an embarrassing 120 horsepower. The seller, Hendrick Performance, states that this unrestored and largely original Hugger has accumulated fewer than 30,000 miles. We actually featured it back in January of 2016 when it was priced at $33,900, you can read that post here. Does this special model, from a ho-hum performance era, constitute an investment at the Buy-It-Now price of $27,990? Is the price drop large enough to get you motivated to buy it?