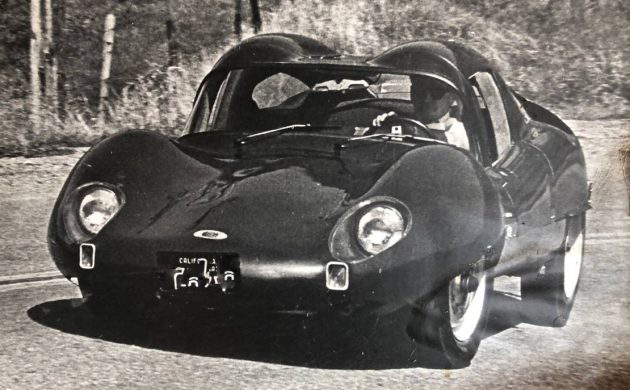 In our never-ending effort to present both the every day and the unique transportation machines of the world, we are honored to present to you this "prototype" hand-made vehicle, which is for sale here on craigslist, in the Pacific Northwest state of Oregon. A huge thank-you to readers Pat L. and Ikey H. for letting us know! Let's dig in and read more about it!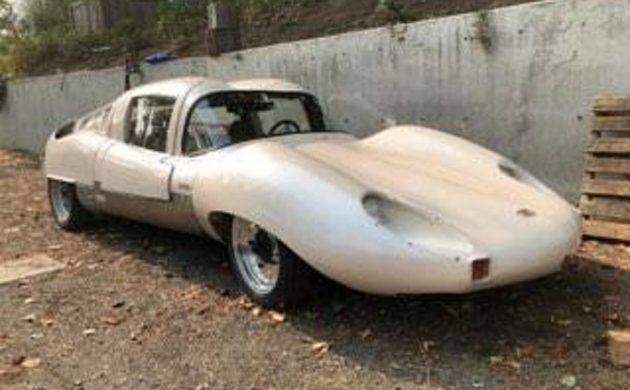 The original creator of it was author Dean Ing, a U.S. Air Force veteran, and senior-level aircraft engineer, better known as a writer of technically-sharp survivalist-oriented science fiction and high-tech thrillers. Four of his works made the New York Times best-seller list in the 1980s, but he spent his spare time tinkering at home in his workshop, inventing quite a few different things, never patenting or copyrighting any of them – he gave them all away to others. Dean passed away in June of 2020, but not before making quite a name for himself on the national writer's scenes and always bringing the Magnum out for holiday parades in his adopted home area of Ashland, OR.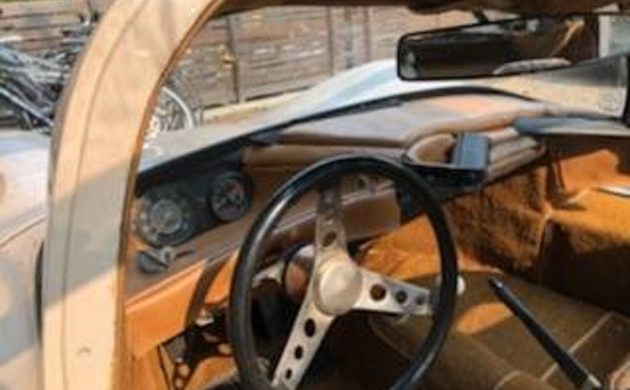 The car itself is rather interesting: It took quite a bit of digging, but we discovered that the car is apparently a combination of balsa wood, carbon fiber, epoxy, and titanium, and weighs only 1,300 pounds. The running gear is, as the seller tells us, a Corvair flat-six and Porsche suspension components. From the written article in the ad, though, it may have originally run Porsche drivetrain.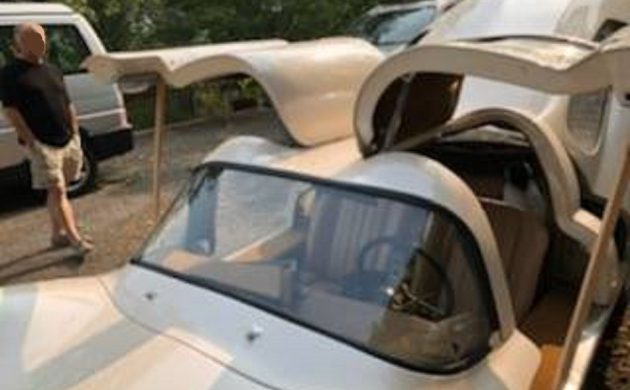 As we look at the shape and curves, we're reminded of the Porsche 904 and gull-wing Mercedes 300SL. It was featured at least once in publication – apparently Road & Track did a story many years ago, but we couldn't independently find it on short notice.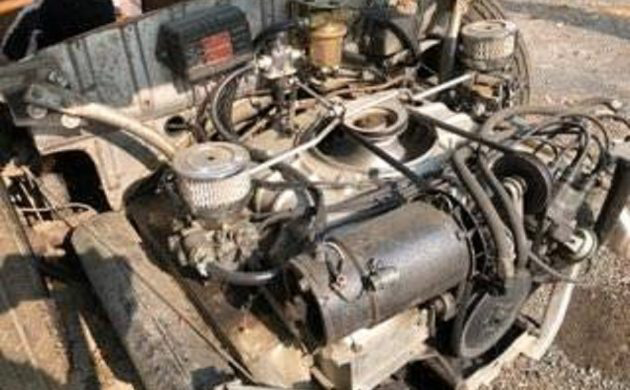 We're told that the car was just freshened up a few years back, presumably being changed from the dark color in the magazine article in the pictures, to the sleek light-colored machine we see now. From the small, low-resolution pictures provided in the ad, the car looks to be in great shape. We are curious to someday see more and better images.
I'm absolutely fascinated by one-off vehicles like this, and I love the challenge of researching them to tell you about them. If this is being sold as part of his estate like I presume it is, this could be worth every penny of the $25,000 asking price. I'd personally prefer to see it go on one of the big-name auction blocks instead. What do you think? Do you know more about this car, or Dean, than we do? Let us know in the comments!