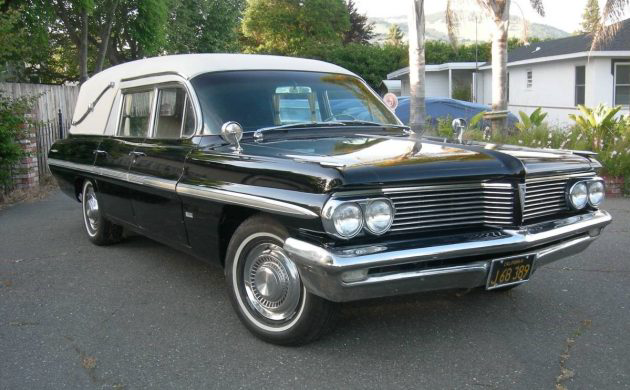 When you see a vehicle like this, you must ask yourself what you would do with it. A lot of old hearses turn up as Halloween decorations or haunted house attractions. But this one is too nice for that kind of duty and I'm not sure how much of a market there is for vintage hearses in today's funeral home business. So, I guess you would buy it to take to Cars & Coffee and freak everyone out. This 1962 Pontiac Bonneville was one of a small number converted by the Superior Coach Company back in the early 1960s. It's located in Novato, California and offered here on craigslist for $11,500. Any takers?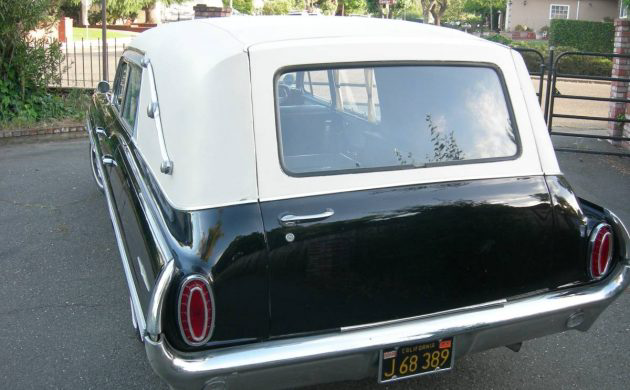 Our thanks to local_sheriff for bringing this 50-year-old oddity to our attention. Its roots go as far back as 1915 with the Garford Motor Truck Company which initially was in the truck production business. From that sprung out the Superior Motor Coach Body Company for building hearse and ambulance bodies. Studebakers and Pierce-Arrows were their original donors, and they expanded to using Cadillacs in 1938. With its name abbreviated to Superior Coach in 1940, LaSalle, Pontiac, Chrysler, DeSoto and Dodge would all get in on the act.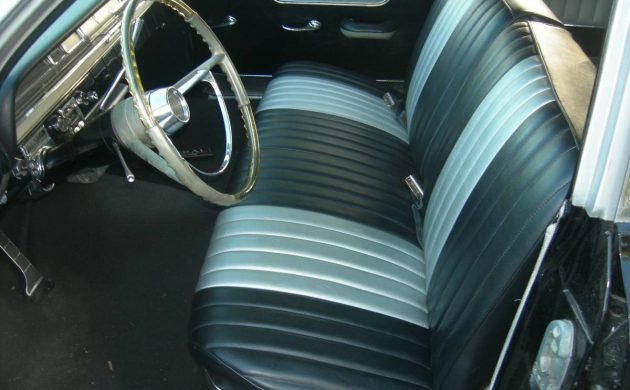 According to records provided by the seller from a Superior history book, this Bonneville hearse is one of fewer than a dozen built by them for 1962. It could be the only one to have survived nearly 50 years later. They were apparently roomy vehicles riding on a 123-inch wheelbase, with a rear compartment that measured 101 inches in length, 60 inches in width and had headroom of more than 38 inches. This black and white survivor appears to be quite solid and we're assuming some or part of it has been restored at some point. But the seller says the vinyl top is original as is the Lucite steering wheel that the Bonneville's used.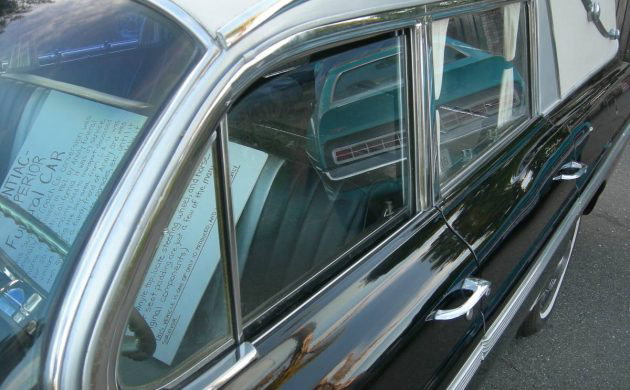 The seller says this vehicle has always been garaged, although we don't know when it migrated from commercial use to personal service. As an original Black Plate California car, we're told it's never experienced any rust. The interior is in spectacular condition, almost nice enough to make you want to be riding in a hearse. This era of the big Pontiacs would have been powered by a 389 cubic inch V8 but – at a reported 100,000 miles or more on the hearse – we don't know if its numbers-matching. This would be an interesting vehicle to own if you can identify just to right purpose for it.