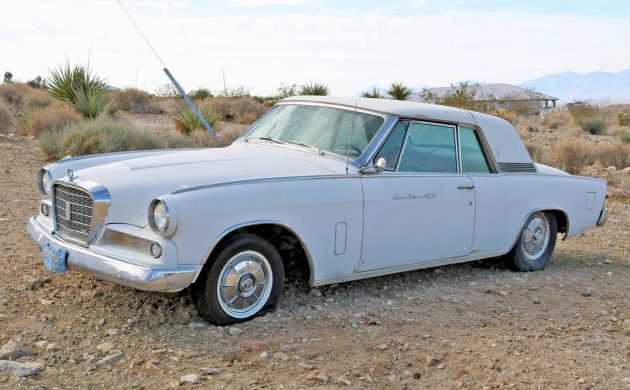 The Studebaker GT Hawk was only in production for 3 years, from 1962 until 1964. In spite of spending considerable money on some major styling changes for the 1964 model, Studebaker only sold 1,767 cars, of which, 283 were for export. That makes this 1964 example one of the rarest of the Hawks. You will find it advertised for sale here on Craigslist. It is located in Hesperia, California, and is offered for sale with a clean title. The owner has set a price of $3,500 for the Hawk. I have to say thank you to Barn Finder Rocco B for referring this car to us.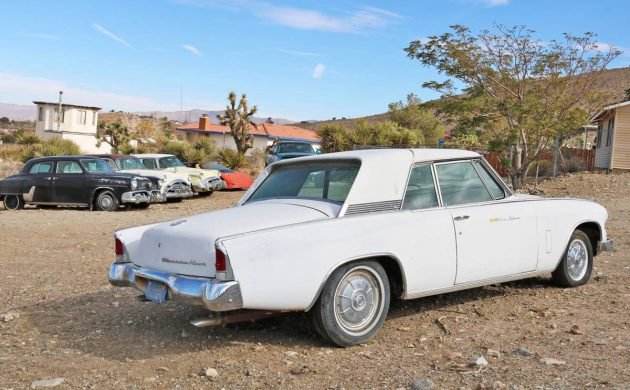 The first thing that I noticed about this Hawk is that it does appear to be quite a solid and clean car. I can spot a couple of minor rust spots, but these are really insignificant. All of the trim appears to be present, and while most of it is in good condition, there are a couple of pieces that will need restoration. It appears that this Hawk wasn't specified with the optional "Sport Roof," which was a partial vinyl top. This was a $65 optional extra which was available in either black or white. Cars that weren't fitted with that option are definitely in the minority, which is all good news for the value of this car.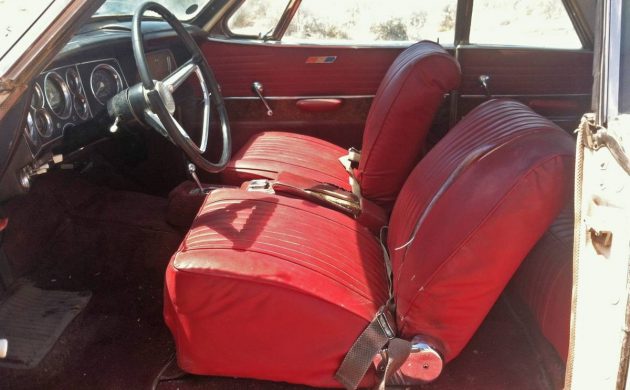 The interior is complete, but there will be some restoration work required. There is something distinctly odd about the driver's seat and its angle. I suspect that something has broken there, and may require some repair work. The covers on the front seats don't appear to be original, as their fit is not up to the usual standard, and the lid on the console will also require restoration. The rest of the interior looks like it is in pretty fair condition, and a lot of it should respond well to a deep clean.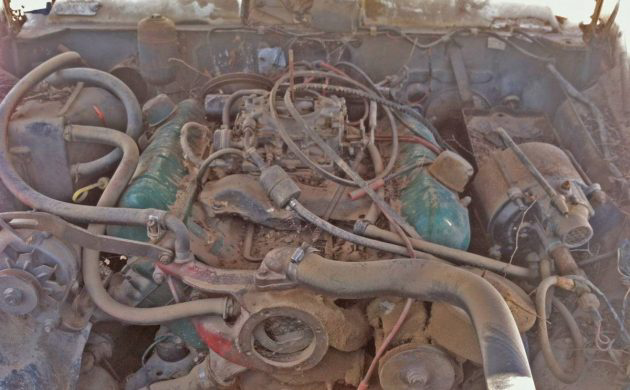 This GT Hawk appears to be fitted with the Jet Thrust R1 engine. This is a 289ci V8, which produced 240hp. The transmission is the Flightomatic automatic transmission. The engine is a rather sad looking sight, and we don't get any indication from the owner as to whether the engine turns freely. It can only be hoped that the engine can be salvaged, as keeping the car as a matching numbers car will greatly enhance its value.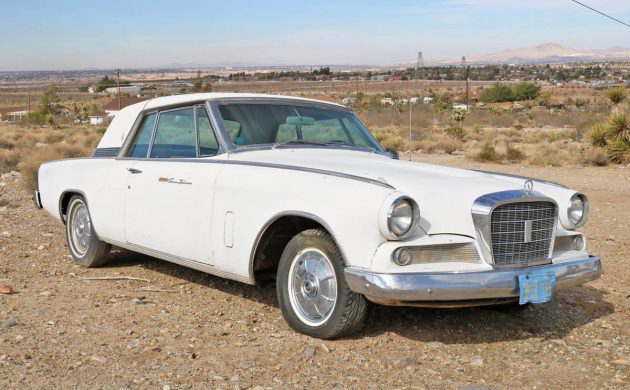 Given the relative rarity of the 1964 GT Hawk, values have remained fairly constant, but have not reached the extremes that might normally be expected. A good example can fetch anywhere between $16,000 and $22,000, which is not particularly high. If this car is restored to its original specifications, its value will be helped a bit due to the lack of the vinyl top, as those cars were in the minority. This car does look quite solid, and apart from a question mark hovering over the engine, it actually looks like a pretty easy restoration. If this is the case, then it is a car that is definitely worth the asking price.
Have something to sell? List it here on Barn Finds!