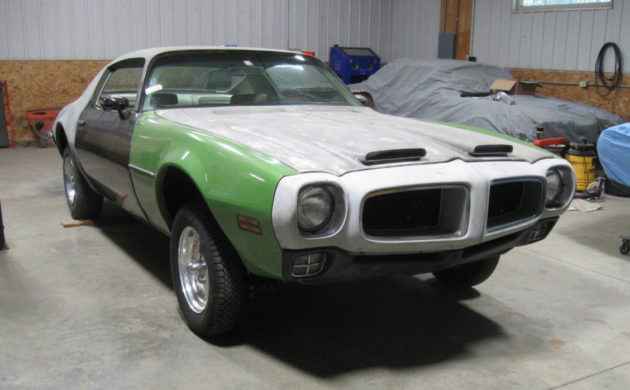 While this 1970 Pontiac Firebird Formula may not have the visual pizazz of a Trans Am, looking a little closer reveals a set of options that could have only meant one thing; whoever spec'd this car out was interested in going very quickly! It's now listed for sale here on eBay while bidding at $8,300 has not yet met the reserve — which reflects the amount of work that has already been completed on the car. After winning the auction (of course you'll be bidding) you Poncho fans can travel to Stoughton, Wisconsin to pick this baby up.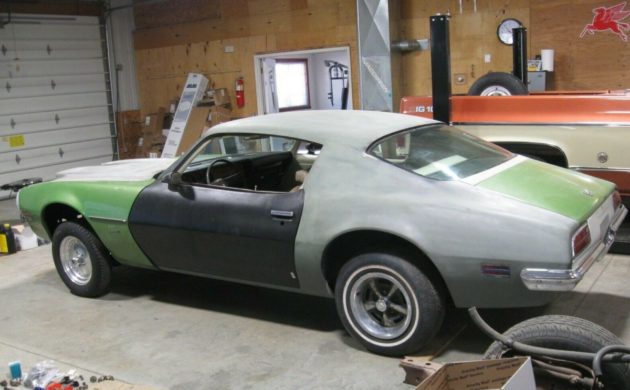 Someone, presumably the seller, has completed a ton of work on this rare Ram Air III Formula 400 car already. The seller points out that it is a factory four-speed car with a 3.73 to 1 limited slip differential — one of 189 made with this drivetrain. Although it doesn't appear to be wearing any at this point, the car was painted Coronado Gold from the factory. Those are new door skins and the bodywork may be ready for paint, depending on how picky you are. Those two front wheels & tires don't come with the car; the original Rallye wheels do but the tires are permanently flattened; bring two of your own.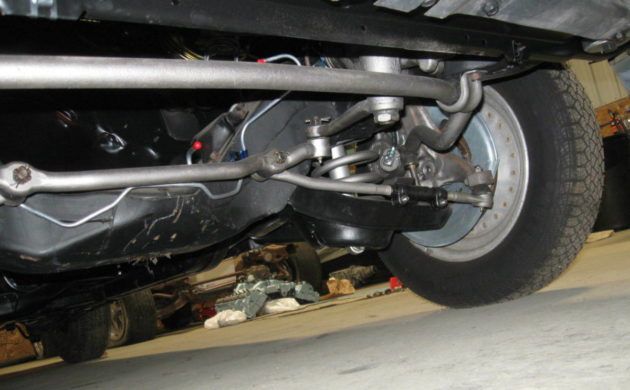 Much of the work that has been done is under the skin. The following parts were replaced with new components:
-Inner and outer tie rod ends
-Upper and lower ball joints
-Tie rod sleeves
-Idler arm
-Control arm bushings
-Upper and lower control arm bumpers
-Shocks
-Control arm bolts, washers and nuts
-Brake dust shields (NOS)
-Wheel bearing caps (NOS)
-Rotors & pads
-Rebuilt calipers
-Sway bar bushings, brackets & bolts
-Steering rag joint
Additional improvements include a full set of new brake lines and fuel lines and new rear springs.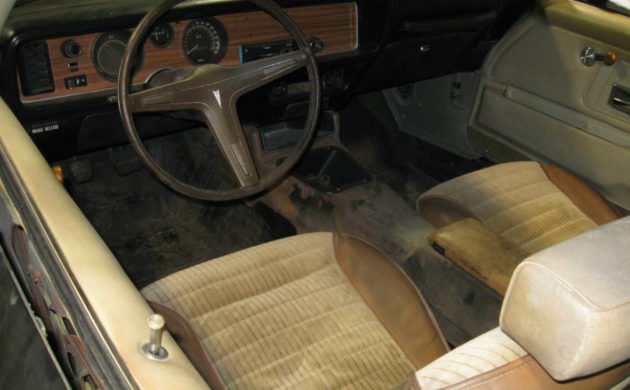 This is not the original interior, although it is the original color; the seller chose to upgrade to the "deluxe" interior due to personal preference.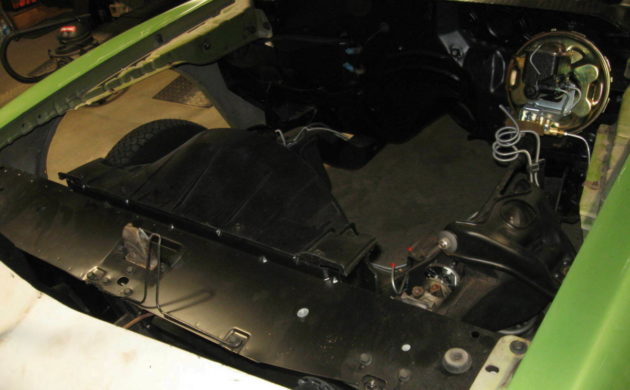 As you can see, the engine bay is ready for that engine. About that engine — all of it doesn't exist.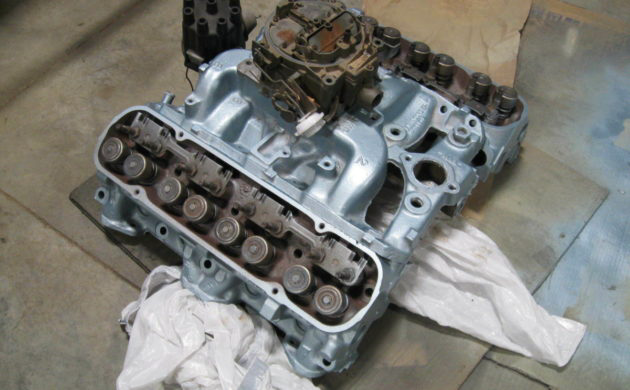 The correct cylinder heads and manifold are here, but no engine block. There is a Holley carburetor instead of the factory GM model (although the seller has one available at extra cost–why not include it in the auction in the first place?). So if you choose to take this on, one of the first tasks will be finding a correct (or not so correct, your choice) engine block and making a decision how historically accurate you want the car to be. What would your choice be — strictly original, mild upgrades or what? Be sure and share your thoughts with other readers below!