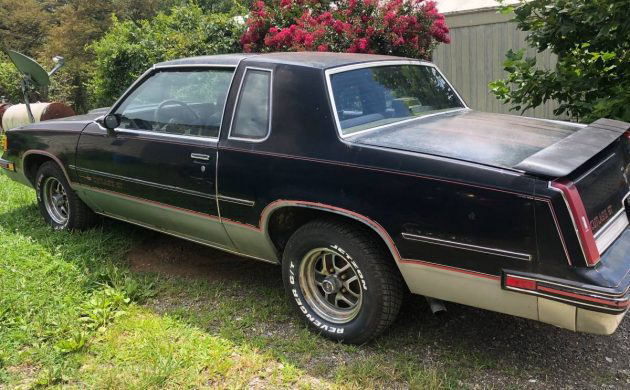 Barn Finder Rocco B referred this 1988 Cutlass to us and I would like to take the opportunity to thank him for that. Advertised for sale here on Craigslist is this Olds. Located in Weaverville, North Carolina, it comes with a clean title and an asking price of $8,000.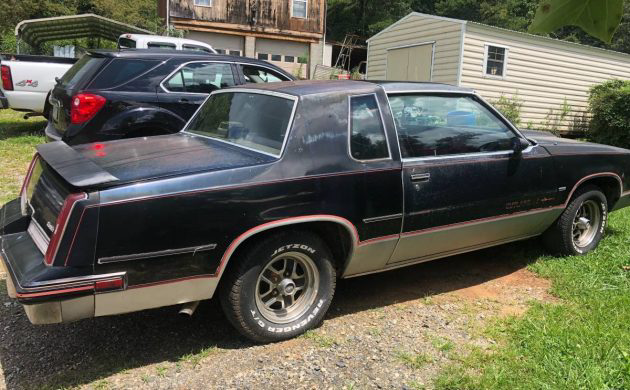 There's really no other way of saying this, but time has not been kind to that black paintwork. I understand that it is now thirty years old, but the level of deterioration is as I would expect to see in a car that has spent a considerable amount of time outside. That does not for one minute imply that this car has been neglected. I had a car a few years ago that suffered similar issues. This wasn't caused by neglect, but because it was parked outside from nine-to-five from Monday-to-Friday while I was at work. Looking over the body and past that tired paint things actually don't look too bad. There is no obvious signs of rust or rot, and the panels appear to be fairly straight with even gaps.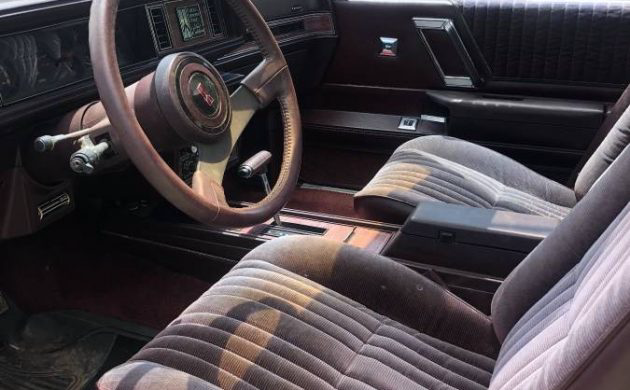 The interior is much like the outside of the car insofar as it is showing the signs of use, but not abuse. There is wear on the seats, some of the plastic trim and the wheel, but the dash, pad, carpet and door cards all look pretty good. There is no word from the seller whether some of the electrical accessories like the windows, seat adjustment or air conditioning are operational.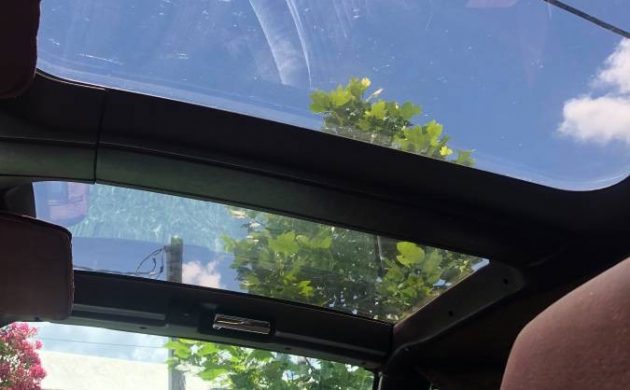 The t-top is something that we saw little of in Australia. The one that has always stood out in my mind was the one fitted to the Suzuki X-90 because it was the only good part of a pretty awful car. I think that we can assume that this one seals alright, because I don't see any indication of water getting onto the upholstery. Unfortunately we don't get any engine shots of the 307ci motor, but we know that it's backed by an automatic transmission.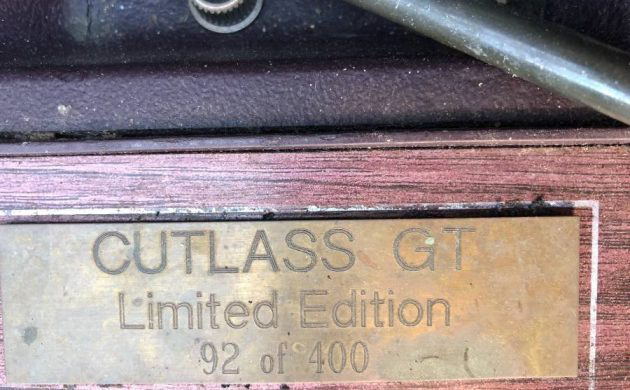 This is a tough one to consider. The plaque indicates that this Cutlass is number 92 of 400 GTs built in 1988. This series of Cutlass represented the end of the line for the rear-wheel drive Cutlass Supreme, so that will make it historically significant at some stage in the future. Whether it is significant now is an open question that I can't answer. There are times when I wish that I had a crystal ball, and this is one of them.
Have something to sell? List it here on Barn Finds!