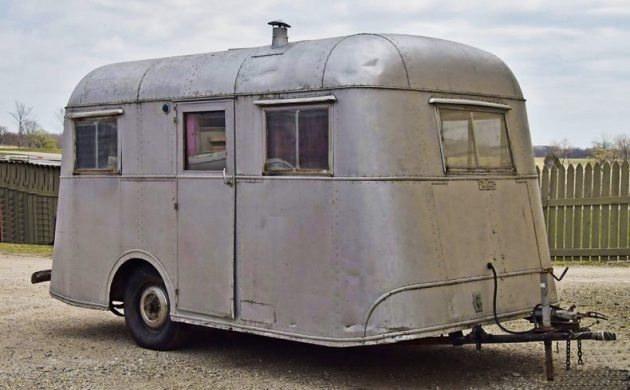 Camping is a popular way to take a vacation, and some of today's campers and RVs are more like another home with full amenities.  But when camping trailers first started to come on the scene in the early 1900s, they were pretty basic compared to today's standards!  Take a look at this 1937 Pierce-Arrow Model C Travelodge Trailer, one of only 20 known to exist, listed for sale here on eBay, with bidding currently over $6,000 with no reserve.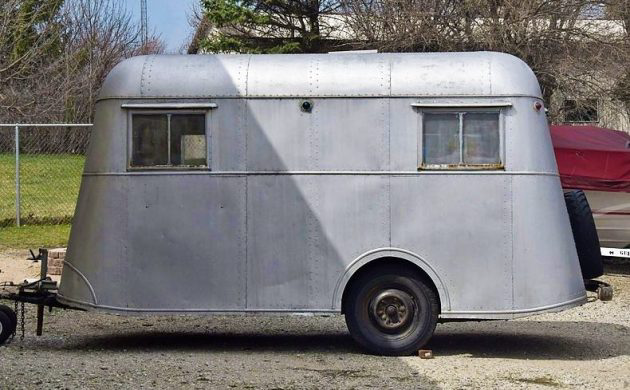 The first factory-built camper to be produced was around 1910, and the industry started slowly.  By 1930, only around 48 manufacturers of campers were known to exist.  Interestingly, it was the Great Depression that really helped sales take off – campers were a cheap way to take a vacation, or even for many people simply to have a place to live.  But by 1937, the year of this Pierce-Arrow, the list of camper builders had grown to over 400!  In fact, many car manufacturers entered the industry, and began to design and build campers to complement their line of vehicles.  This is one of those, and the style of this camper has the same luxury and quality that Pierce-Arrow was known for with its cars.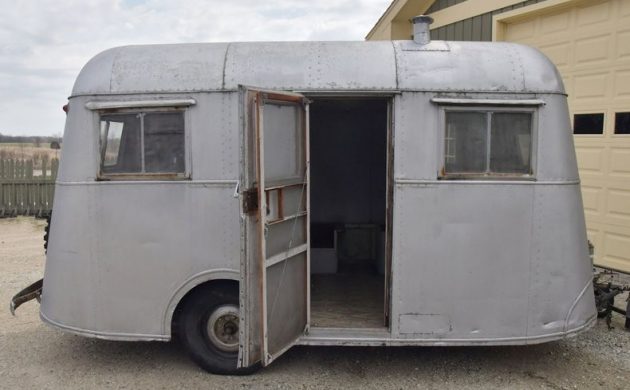 For being claimed as all-original, this example has certainly appeared to stand the test of time well, thanks in part to the use of aluminum.  While you can see a few dents, the only areas of corrosion appear to be on the bumper and window frames.  Even the seams and rivets appear to be in good shape.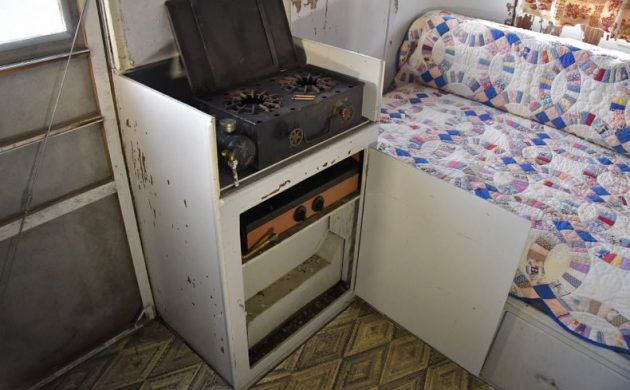 The interior even looks to have held up well, with the only major issues being the chipped and peeling paint and delaminating countertop.  Although, that's not surprising, considering it's over 80 years old!  The camper still has its original sink, ice box (this was even before refrigerators were common in campers), and gas stove.  Even though it's simple, you can tell this Pierce-Arrow was built to a high standard – electrical outlet, plenty of storage, an early hydraulic braking system that could be attached to the towing car, and even that cool pattern on the floor.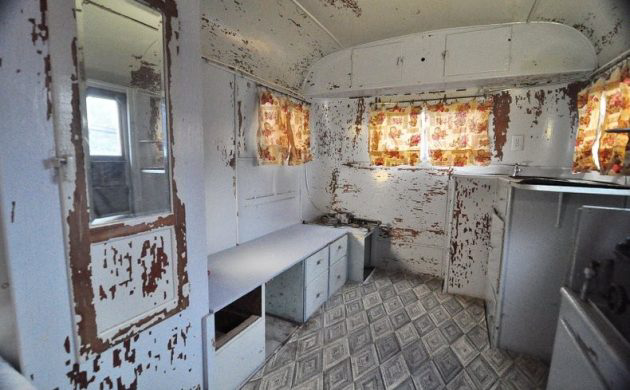 This is a fun, unique piece of early American history that is ready for an update and more trips!  If this was your camper, where is the first place you'd go?