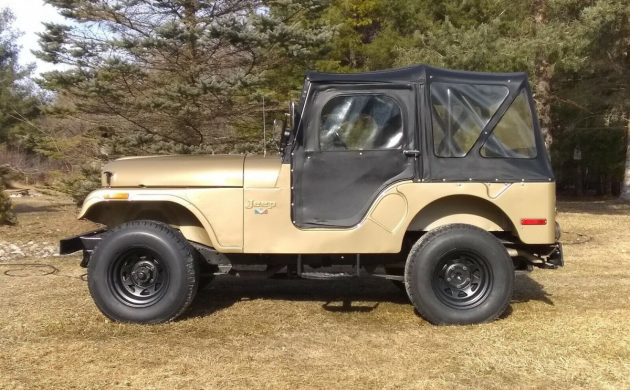 Painted in Yuca Tan color, this 1972 Jeep CJ-5 is for sale here on eBay for $20,000. The Jeep has racked up only 12,617 miles in its 48 year life. The truck can be picked up in Flushing, Michigan when the auction is completed in 4 days. The seller is listing the Jeep for a friend who has it for sale locally and would consider a best offer.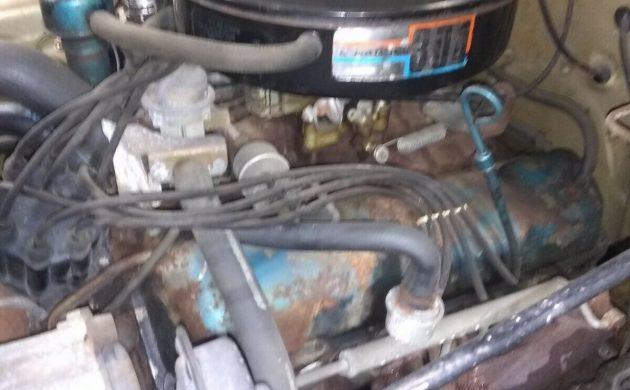 The Jeep CJ-5 is equipped with a 304 cubic inch V8 engine and has a new battery, plugs, coil, water pump, solenoid and oil change. 1972 was the first year for a V8 to be installed under the hood. The interior is said to be original and the factory AM radio is still mounted in the dash. The jeep has a clean title and owner's manual. It is said to have a build date of September 1971.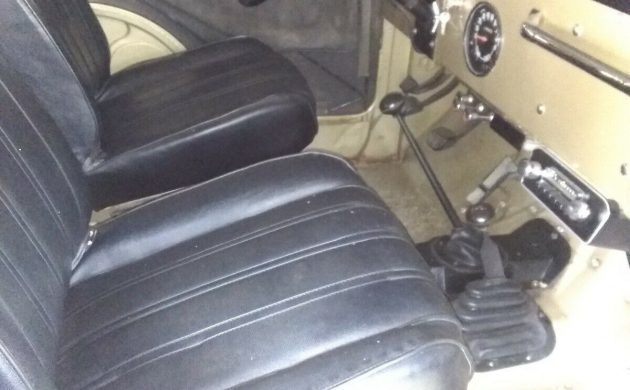 Jeeps were all the rage for a certain group in my high school. Most guys had muscle cars and the girls drove either a Pontiac Grand Prix or Oldsmobile Cutlass. I always thought the Jeep would be a fun vehicle. My Mom had a Willys Jeep after WWII that my grandfather bought for her from war surplus. He painted it red and she drove it everywhere.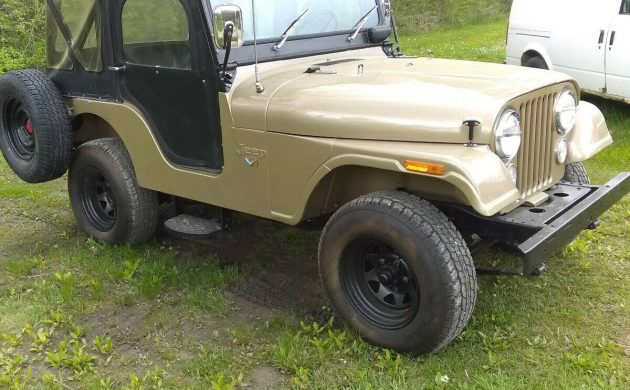 This Jeep sat in a barn for 25 years but is said to run and drive great. With its low mileage and unique color, I think someone with snap it up quickly. I think this Jeep is easily classified as a survivor that could be collected or driven. Do you see any flaws and does it look original except for new paint and some tuning?