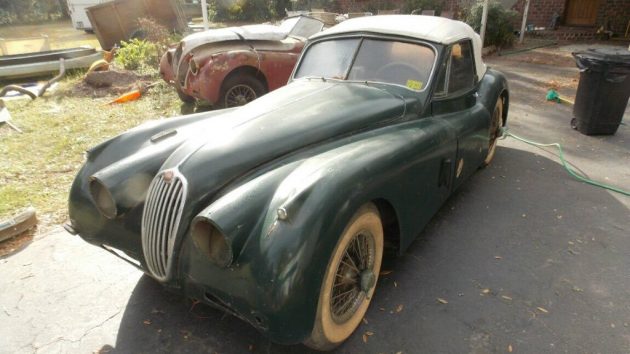 Looking like it was just removed from a barn after a long time in storage, this 1956 Jaguar XK140 drop head coupe was said to be with the same family for decades, and is complete (I assume there are parts in storage). It's also said to have no rust at all! It's listed for sale here on eBay with bidding at over $30,000 so far. The one time beautiful sports car is located in Houston, Texas (and I'd argue that it still is beautiful!)
Interesting cars in the rest of the picture, aren't they? That's an XK roadster over on the left, and an MGB in the car port. I wonder if there's a package deal available on the two XKs? The car does look straight and may even be rust free as stated, although I wonder about what caused the large paint free area on the drivers door.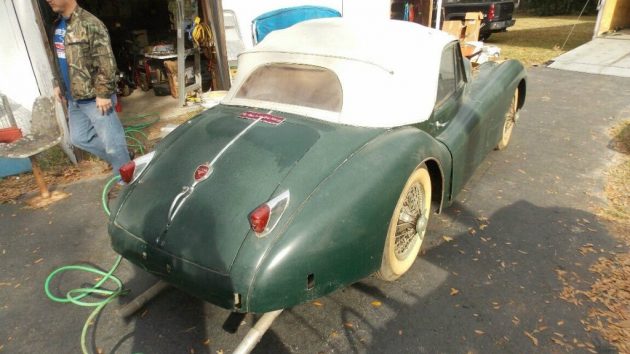 This may be the prettiest angle of this XK140. The "haunches" of the car just look like they are ready to go.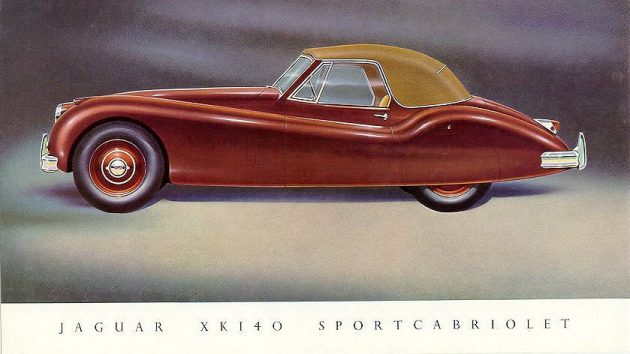 Just in case you've forgotten how classy one of these cars can look, here's a picture from the Jaguar German brochure. I have to admit, this is one British sports car that I actually prefer with the disc wheels and fender skirts, but I think I'm in the minority. But you have to admit, this is a classy look, isn't it!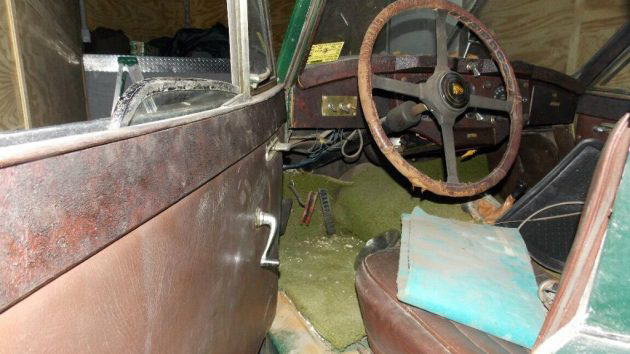 The interior looks a bit musty, but at least it's intact. It's a little snug, though, despite having more room than an XK120.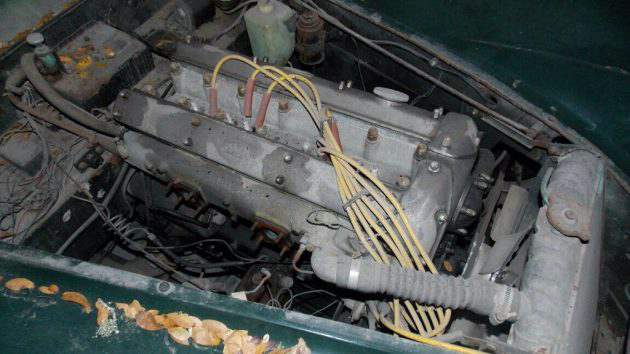 The XK engine looks complete as well, except for carburetors, which are included in a box. You're going to end up going through everything, though. Is that something you would like to find yourself doing? It might take a while, but you'd end up with one of the classiest cars ever. What say you?