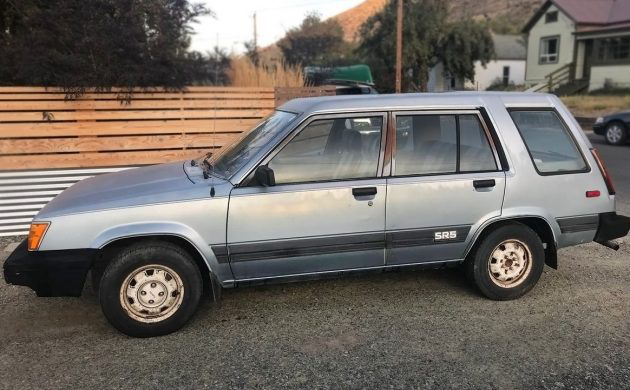 Since I just lost my beloved 1997 Subaru Outback due to rust a few days ago, after buying it new and driving it for 359,400 miles, I'm on the lookout for another winter car. A lot of folks here may think that this 1983 Toyota Tercel SR5 4WD 6-speed wagon isn't old enough or classic enough to be shown here, but this was a reader tip and it's older than a good percentage of the Barn Finds readers are. This winter wagon can be found here on Craigslist in Baker City, Oregon with an asking price of $1,400. Thanks to Miguel for submitting this tip!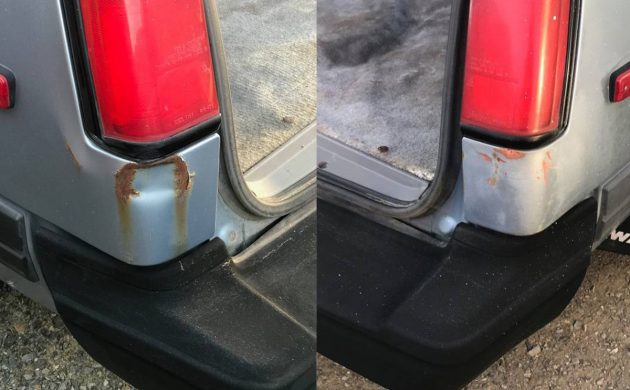 For $1,400 you already know that this SR5 Tercel isn't perfect. I have a friend in California who has a couple of these and has had several and one that his family bought new was just nut-and-bolt restored, mainly because of his memories of it growing up. He's also a huge vintage Japanese car fan as I am, so maybe that's why they stand out so much for me. A small, 4WD wagon is just cool, there is no arguing that. This example has a few dings but not much rust other than surface rust, the benefit of living where they don't dump thousands of tons of salt on the roads every winter.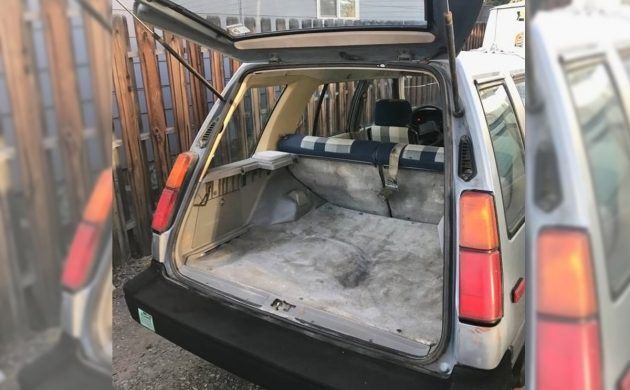 These cars will fit a huge amount of cargo in the back, just remember that they're underpowered by today's standards so adding a lot of weight will make them even slower. But, they generally go almost forever, like Subarus, until rust takes over and makes them unsafe to drive on public roads anymore (not bitter). Why in 2018 isn't there a road salt or other chemical to keep roads clear of snow and ice without causing vehicles to rust out so badly? Why, why, why?! (stomping feet). I'm back to wanting to move to Tucson again. Speaking of that, the seller says that the AC works great in this Tercel!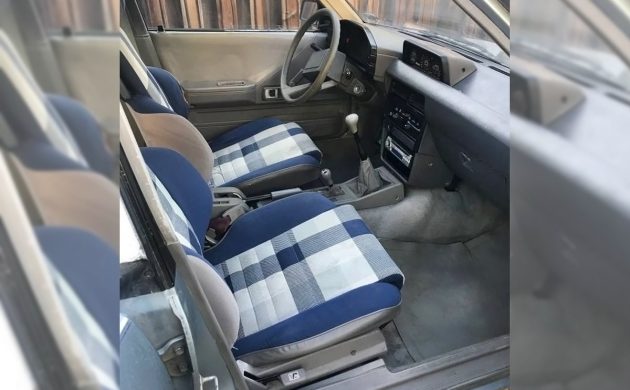 The interior looks great with the famous plaid seats front and rear. These seats are literally almost worth the asking price on this car all by themselves. And there's a whole car wrapped around those cool seats. This is a second-generation Tercel and they were available in either front-wheel-drive or 4WD as in this example. The drivetrain operated in front-wheel-drive only until a lever was pulled back, or in the case of an automatic, they had a button on the gear selector to put it into 4WD. There is no center-diff so snow and loose gravel is the best idea for longevity, but I love the option of being able to switch my 4WD on and off, I'm funny that way. I recently sold my 1986 Nissan Stanza 4WD 5-speed wagon which had a button on the 5-speed stick to lock in the rear wheels, it worked great. This car has a 6-speed manual transmission, which if we learned anything from the movie Spinal Tap, that's one better (as opposed to one louder). Other than the fantastic plaid seats, these had the "inclinometer" in the dash used to measure the slope that you're on. Yes, these cars can be used for mountain goat duty, other than a severe lack of power compared to other 4x4s, but they were great in the snow and off-road.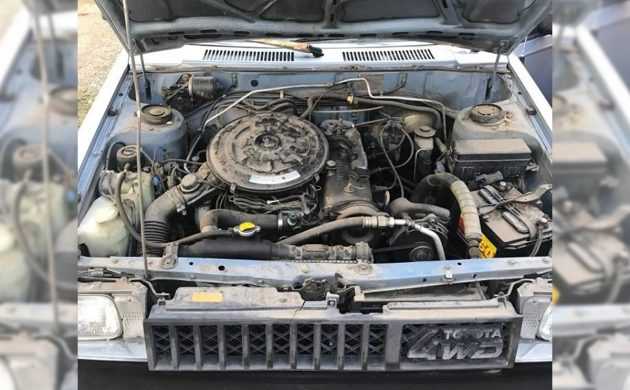 The seller says that this example could use a new battery, a tune-up, and a cooling system flush, but that it runs great and starts right up. It comes with a spare carburetor – yes, these weren't fuel-injected yet, unfortunately. This is Toyota's 3A 1.5L inline-four with a mere 63 hp. For an unusual vehicle with 4WD, a 6-speed manual, and loads of cargo space, not to mention 14 $100 bills, this could be a good winter car/beater for someone looking for a quirky yet proven winter ride.
Have something to sell? List it here on Barn Finds!