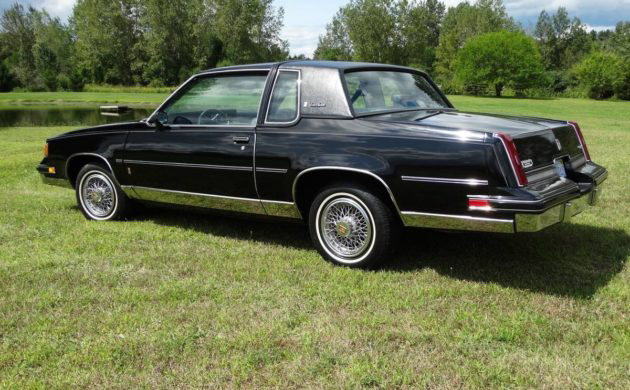 Spotless survivors are the sorts of cars that will grab their fair share of attention wherever they go. They don't necessarily need to be incredibly desirable, but almost any older car that is in excellent condition will invariably attract plenty of admiring glances and comments. That would seem to be the case with this 1987 Oldsmobile Cutlass Supreme. It might not be the most coveted car on the planet, but you have to ask yourself when the last time was that you saw an example this nice. If it is a car that appeals to you, then you will find the Cutlass located in Flint, Michigan, and listed for sale here on Craigslist. The owner has set an asking price of $10,900 for this spotless Olds.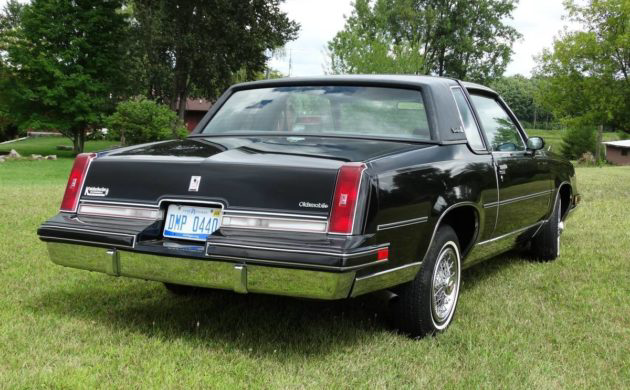 A black-on-black combination is never a bad thing, especially when you look down the panels of a car like this and realize that there is not a ripple to be seen anywhere. I tend to think that the term "time capsule" gets overused, but it is hard to find any other way to describe the Olds. It isn't clear just what the story is behind the Cutlass, but it would seem that it has been the property of a particular fastidious owner. The exterior trim and chrome appear flawless, and the same would seem to be true of the paint and glass. By this point in automotive history, manufacturers were making a concerted effort to dump chrome trim in favor of color-coordinated plastics. In a predominantly black car, that can result in a vehicle that can look heavy and uninspiring. The Cutlass is saved from that fate by the inclusion of those splashes of chrome, and they do nothing but catch the eye of anyone who looks at the car.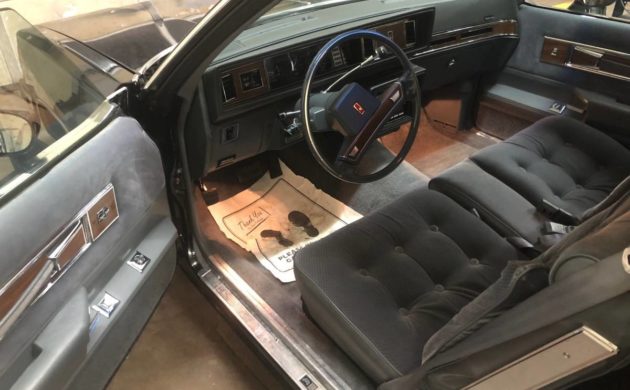 The interior of the Cutlass is just as impressive as the exterior, and it is virtually impossible to find anything to fault. The upholstery is free of any issues, while the carpet and the plastic trim is free of any marks or stains. One feature that I really love is the pillow cushions on the front seats. They add a real touch of luxury, and continuing that luxury theme, the Cutlass comes equipped with air conditioning, power windows, power locks, cruise control, a tilt wheel, remote exterior driver's mirror, and a premium AM/FM stereo radio/cassette stereo system.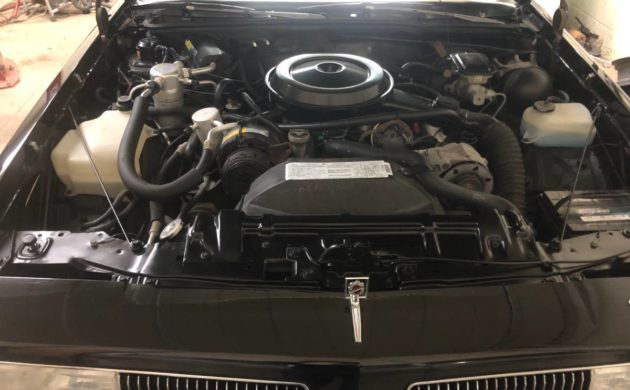 For the 1987 model year, potential Cutlas owners could choose between a V6 or a V8 engine to power their pride and joy. In this case, the vehicle is fitted with the 307ci V8, along with a THM 200-4R 4-speed automatic transmission, power steering, and power brakes. With only 140hp at its disposal, the 3,384lb Cutlass is no fireball, but with a ¼ mile ET of 17.5 seconds, it would have been considered quite reasonable back in 1987. After all, the Cutlass Supreme was being marketed as a luxury car, not a muscle car. I'd really like to know the story behind this car because the owner is claiming that it has covered a genuine 18,880 miles since new. He doesn't mention whether he holds evidence to back this claim, but the overall condition of the car makes the claim seem plausible. He also says that the Olds is still wearing its original tires. That's nice, but if I planned to drive the car any significant distance, I would be inclined to put those into safe storage and fit something newer for regular use.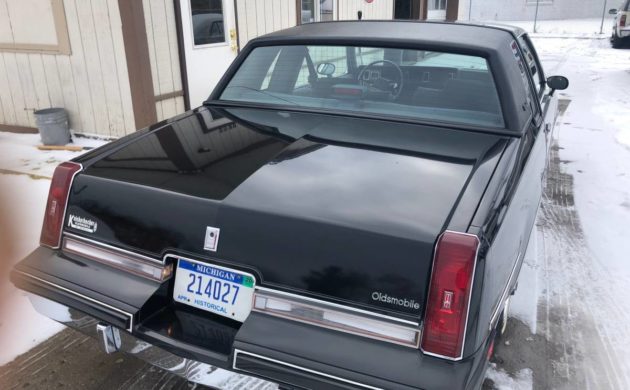 One thing that this 1987 Cutlass Supreme appears to be, is immaculate. One thing that it isn't, is cheap. The asking price is a long way above what you would normally expect to pay for a Cutlass Supreme of this vintage. However, this is no average Cutlass. It is finished in one of the most popular color combinations, and if the mileage claim can be verified, then the asking price is not unprecedented. There have been a few examples recently that have sold for around the same price as this one, and in some cases, even higher. Even within the market right now, there are more expensive examples to be found quite easily. None of those can match the mileage claims of this one though, so maybe this is a car that is worth a serious look.
Have something to sell? List it here on Barn Finds!