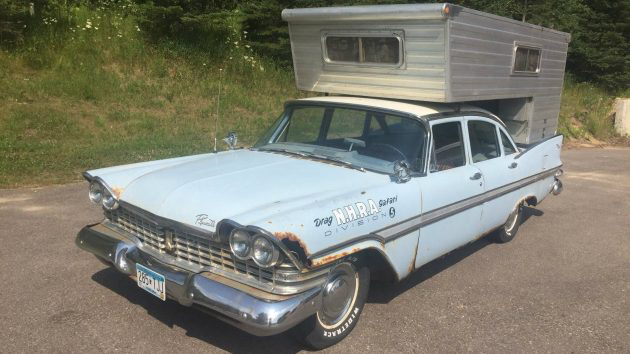 I've never seen a camper like this up close that wasn't a homebuilt conversion, but apparently the Leichner Manufacturing Company of Champaign, Illinois made these conversions for normal sedans. This one happens to be mounted on a 1959 Plymouth Fury that has some rust issues of its own (the camper is aluminum, so that's not an issue) but is still sound enough that the seller is driving it on a 350 mile trip this coming weekend! You can find the combo listed for sale here on eBay with a buy it now of $6,500 and no reserve bidding starting at $5,000. Home base is Rushford, Minnesota but the camper will be in Byron, Illinois this weekend for the "Meltdown Drags" if you want to buy it now and take delivery there!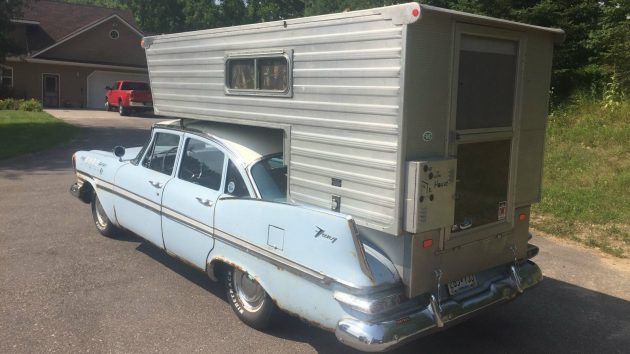 It's surprising to me how well the curvature of the rear of the camper fits the trunk of the Fury, because as far as I can tell from the brochures pictured in the ad here and here, it doesn't look as though there were versions specific to the car, just six different lengths "…to fit most cars from 1957 on."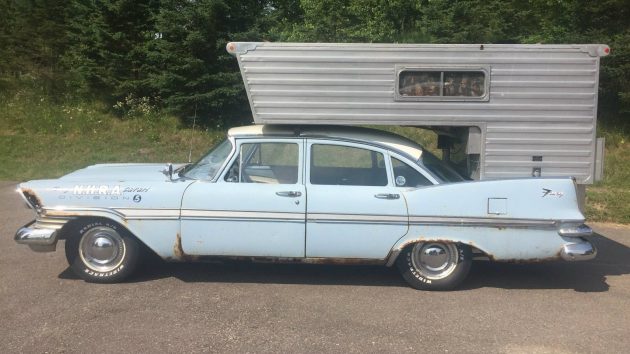 You can see the extent of the rust in the sills and fenders in this shot. Should you wish to restore this combo, most of the work will have to be done on the car rather than the camper. We're told the camper windows are intact and that it doesn't leak, and that the camper only weighs about 250 pounds. I found another mention of it in this thread where someone was told 300 pounds, but either way it's not terribly heavy. I'm pretty sure the NHRA decals are just for looks as the seller doesn't mention any history of the vehicle.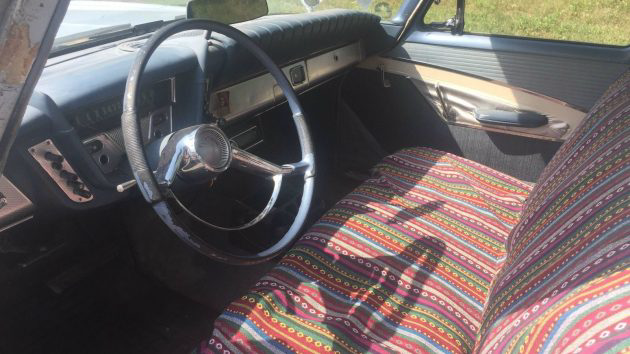 As far as the Fury's interior goes, well, if you want perfection you're going to have to pay for it. Somehow the blanket is in keeping with the whole inexpensive RV theme, though.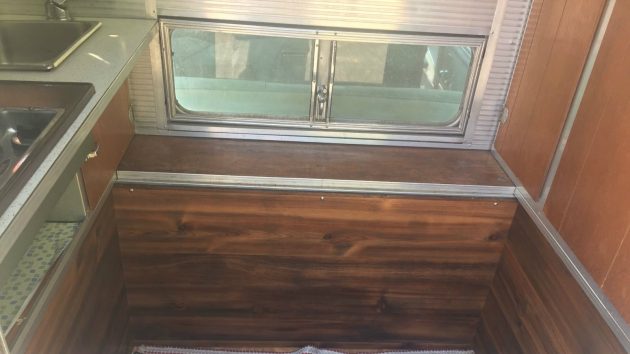 Inside the camper, I'm impressed with the space utilization. A twin burner gas stove, sink and storage make up the portion at the immediate rear.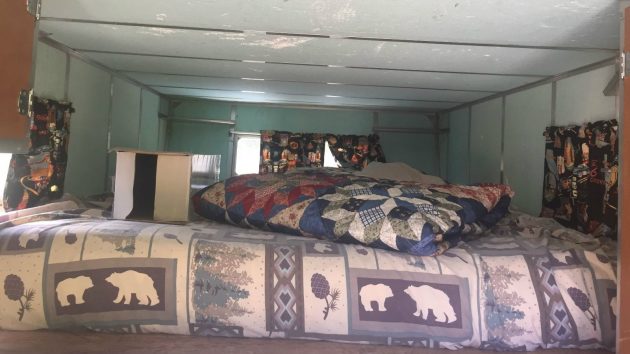 The "bedroom" area features a new mattress and enough room for two to sleep.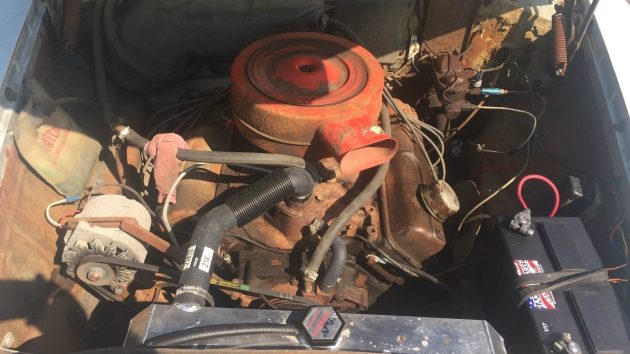 We're not told exactly what V8 this is, or if it's original or not, but does it really matter? According to this 1959 brochure, it looks like the standard 318 V8 was good for 230 horsepower, while there was a higher performance 318 (260 horsepower) and a 361 (305 horsepower) available. It must run reasonably well for the seller to be willing to drive it 350 miles, right?