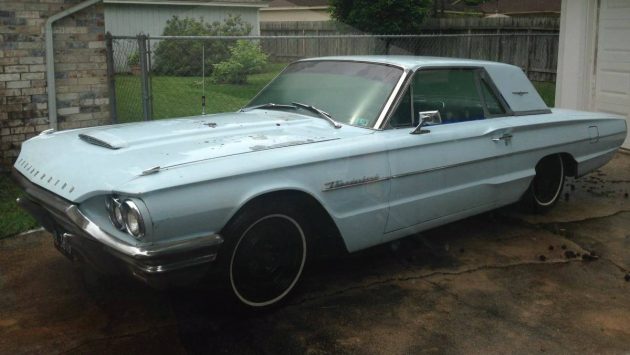 Said to be a true barn find, this appears to be a half-done project to me.  This 1964 Ford Thunderbird is for sale here on craigslist in Spring, Texas for the asking price of $9,500.  The seller states they have spent over $14,500 on new parts and put "hundreds of hours" into this project.  If that's true, this would be a fun project for someone to complete.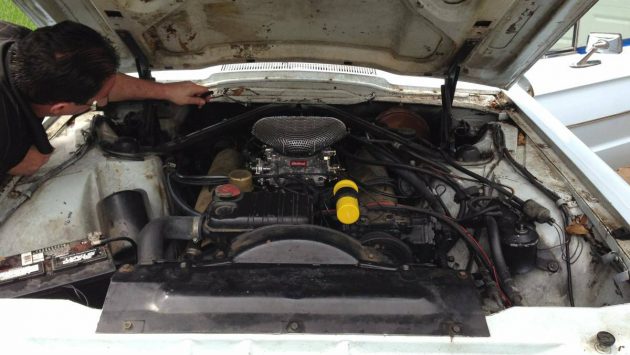 There are two pictures of the engine compartment in the ad.  I'm assuming one is "as found" condition and the other one (seen above) is a more recent picture.  The ad states that "almost everything under the hood is new" which I think is vague enough to warrant several questions from prospective buyers.  With the seller stating they have spent so much money, hopefully they have been vigilant about keeping receipts and documenting the restoration progress with photos.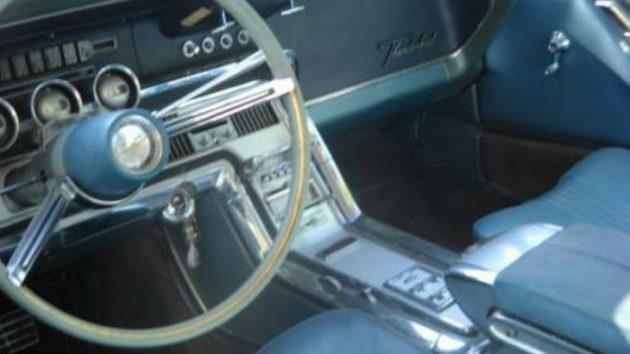 There are two photos of the interior in the ad and they both look pretty good.  I like the blue color with all the 60's trim.  The seller doesn't state why the car is up for sale.  These Thunderbirds aren't the most valuable collector cars, but can command high dollars for immaculate restorations and rarities.  At this point, this car seems to be in the middle between a good investment and a potential money pit.  I think it will take a specific buyer to be interested in this one–either someone who has an emotional attachment to this type of car and wants to drive it and enjoy it, or someone who can wrap up the restoration inexpensively with a nice paint job and turn a profit.  I'm not sure what the magic sales price will be, but I hope the seller and buyer are both happy with the outcome.