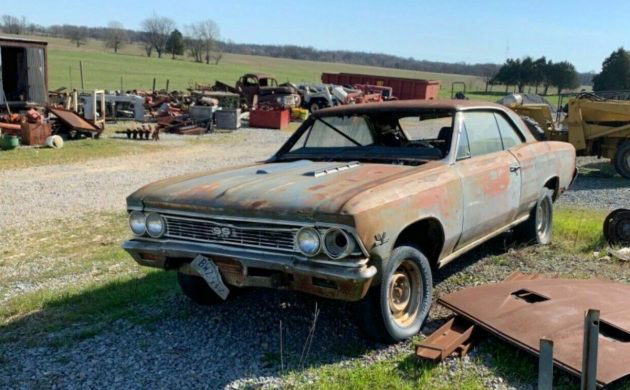 Update 8/13/19 – This Chevelle project has been relisted here on eBay with the option to bid rather than buying it outright. Do you think it will sell this time around?
From 3/26/19 – Ever wake up after a rough night looking like this car? One black eye, busted jaw, bruised, recoiling from a too-bright sun? This 1966 Chevrolet Chevelle 396 SS four-speed in Farmington, Kentucky may have seen better days, but it comes with a host of original parts including the engine and transmission. The listing here on eBay includes a better description and picture set than some cars with $100,000 Buy It Now prices, and this one can be yours for one click and $8750.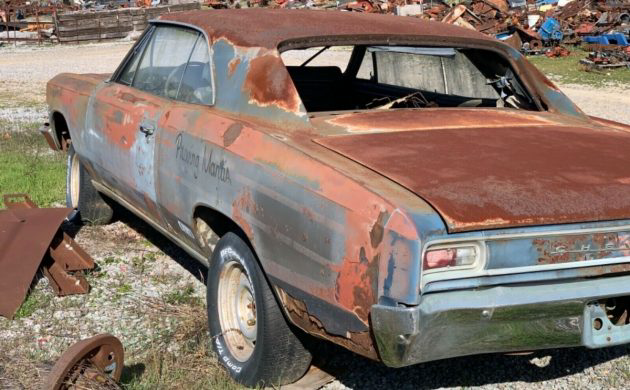 The listing includes this advice… "PLEASE VERIFY STYLE/ TEETH COUNT/ MEASUREMENTS BEFORE BIDING!" This SS appears to have been biding its time at a tractor parts mecca awaiting a restoration that never quite happened. Meanwhile, untold seasons of atmosphere have had their way with the interior thanks to a missing rear window. The sides wear the moniker Praying Mantis, a name likely chosen to evoke images of devouring competitors and not the insect's tendency toward sexual cannibalism.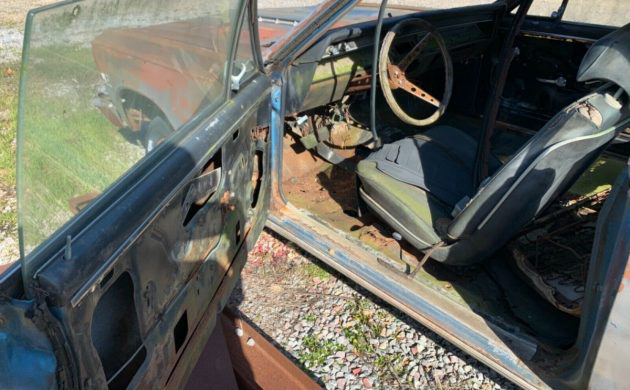 Years ago I learned that one of the first uses of a computer in manufacturing was to help an automaker reject orders for, say, a blue car with a green interior. In this case, the green hue comes from an accidental science experiment within the confines of this once-proud muscle car.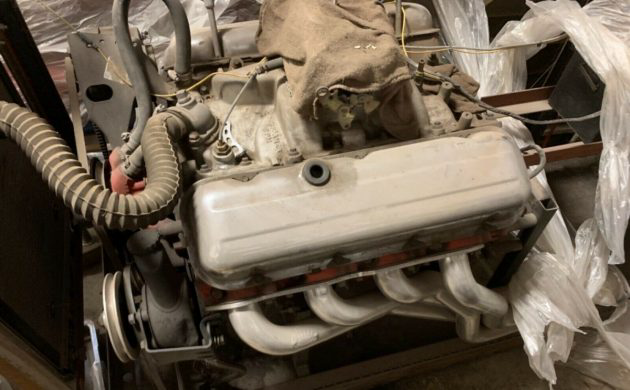 Indoor storage has helped preserve the dusty 396 cid (6.5L) V8 on what looks like a home-made engine stand. A video of it running would certainly urge potential suitors to click Buy It Now. Picture this battered but fairly complete SS in the original Marina Blue. Sharp! Now, do you want to rescue this battered Chevy from the tractor parts boneyard?
Have something to sell? List it here on Barn Finds!