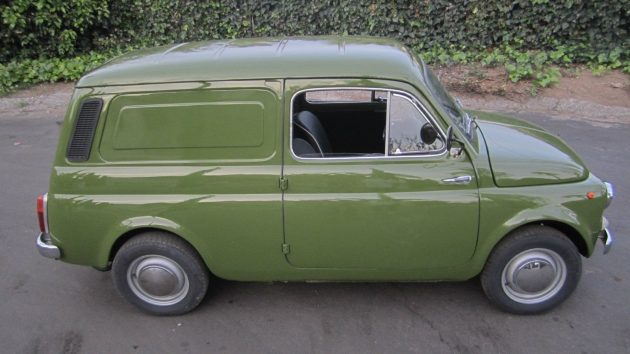 Fiat 500s are cute enough, especially this generation, but I had never seen a "Furgoncino" (little van?) before. This one even comes with an interesting history, and as they were never officially imported to the USA is pretty darn rare over here. It's located in Tarzana, California and is listed for sale here on eBay, where early bidding has pushed the price over $4,300 but not far enough to get to the reserve.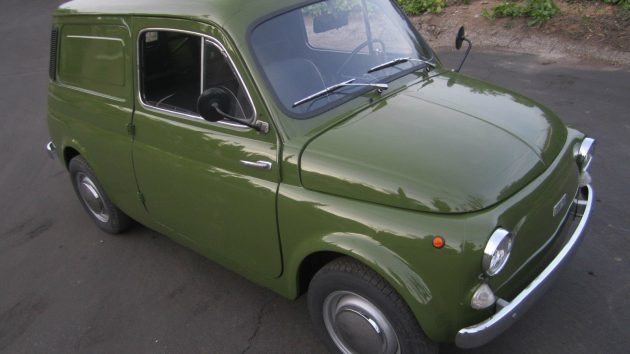 The seller used this van for their business of providing period vehicles for film and television productions. Last year it was in an advertisement and was vinyl wrapped for the role. Unfortunately, upon removal of the wrap some of the original paint came with it, and the production company had to pay for a new paint job. The owner took the opportunity to remove all the trim and rubber first and get a nice job, and then replaced the weatherstripping with new. The result is absolutely charming!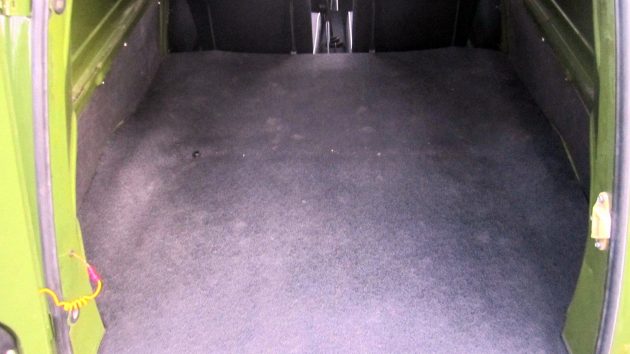 It's also quite useful, as this shot into the rear shows. That's actually above the engine, and the front part of the mat hides a "secret compartment".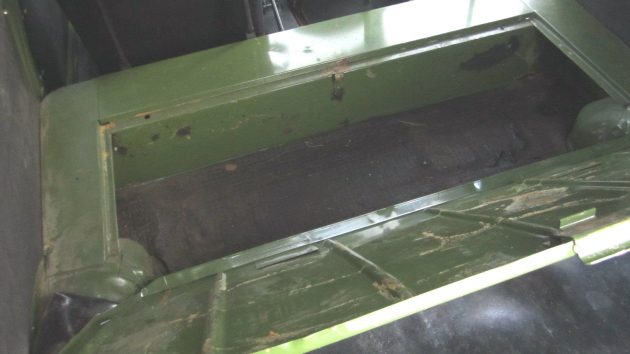 Here's the "secret compartment", right behind the seats. Contraband, or just the best loaves from the bakery? I imagine it would be quite warm there because of the engine location right behind it.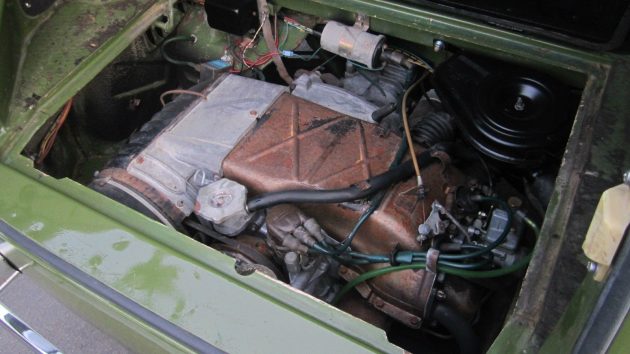 And here's the engine. You might wonder if part of it is missing–it's not. This is an inline two cylinder of 499 cc (less than most larger lawn tractors) and producing–wait for it–17 to 22 horsepower! Of course, with a weight of just over 1,100 pounds, the little van doesn't need a lot to get it moving. This is actually a different engine orientation than the more common 500; the wagons and vans had the engines oriented horizontally to maximize the load space. The van only has about 44,500 miles since new, so the engine should have some life in it yet.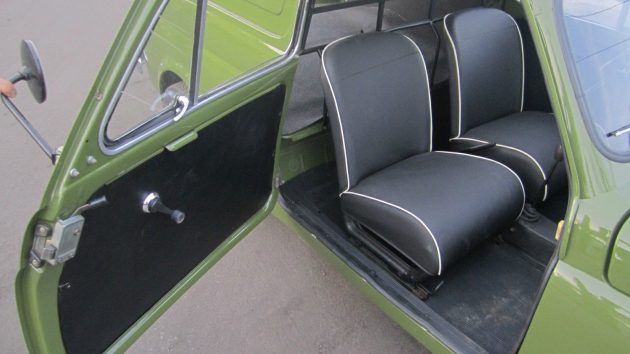 The seller also used this opportunity to have the interior redone; it's really quite nice, and the reverse opening doors offer great access. I think it's adorable; what do you think? A parts van for a Ferrari, Maserati or Lamborghini shop?