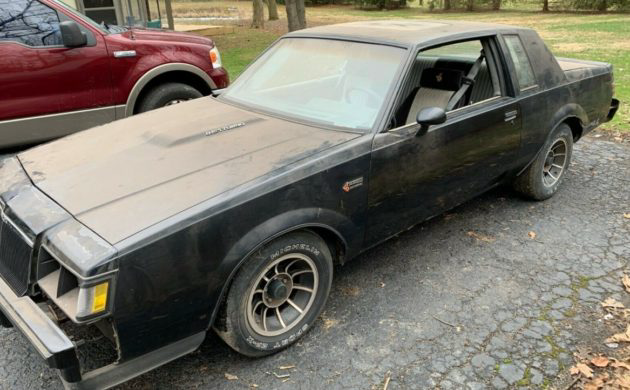 Another day, another Buick Grand National popping up as a barn find on a major classifieds network. This example is exceedingly limited on information, with just the basic location and make/model filled in on eBay. Just the other day, we featured an example from Arizona that had been idle for 10 years due to a failed fuel pump; what may have caused this one to go into a long slumber? Despite the lack of information, bidders are still active, with bidding up to $1,725 here on eBay and the reserve unmet.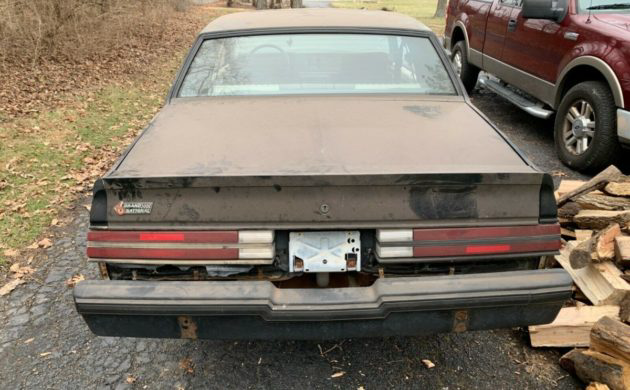 Unlike the Arizona car, this Grand National has the very typical damage of the plastic bumper trim have completely disintegrated front and rear. I actually meant to call that out on the other example because it was so surprising seeing a long-stored car with its bumper covers still intact. There is more evidence of rust on this example, which is not surprising given this is a classic rust belt car. The rear bumpers appear to have some decent corrosion, possibly rotting out from the inside where the mounts attach to the body.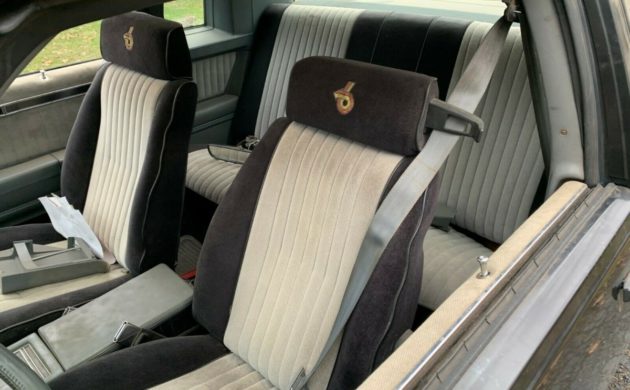 The interior is in average condition and looks to need a good cleaning. It's possible the car was stored with the windows down, given it looks like a fair amount of dust has traveled to the interior. The console could use a good detailing but the dash appears crack-free in the eBay pictures. The steering wheel has some cosmetic damage, and there's a liberal coating of dust in the crevices of the instrument binnacle. Overall, nothing too horrifying inside the cabin, but it still raises questions about how the Grand National was stored.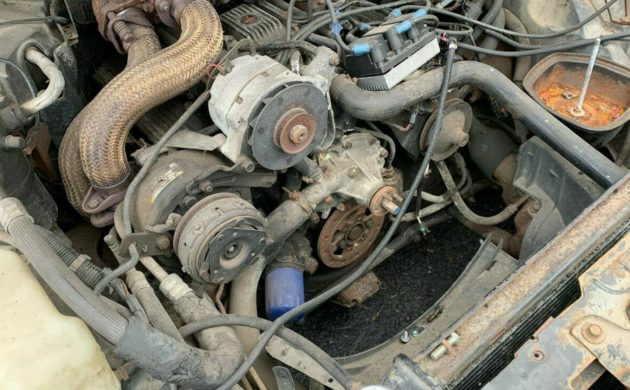 The engine bay also has some unfortunate secrets to tell, most notably in the removal of the radiator. Now, I suppose this could be seen as a preventative measure for a car that was going to be stored long-term in cold conditions – getting the coolant out of the system and draining hoses – but I doubt it. It's more likely a radiator repair was what took the car off the road, which then led to a longer-than-expected hiatus from regular use. The lack of information doesn't help here, but maybe bidders are counting on a low reserve in exchange for taking on some unknown risks with this rough tired GN.
Have something to sell? List it here on Barn Finds!