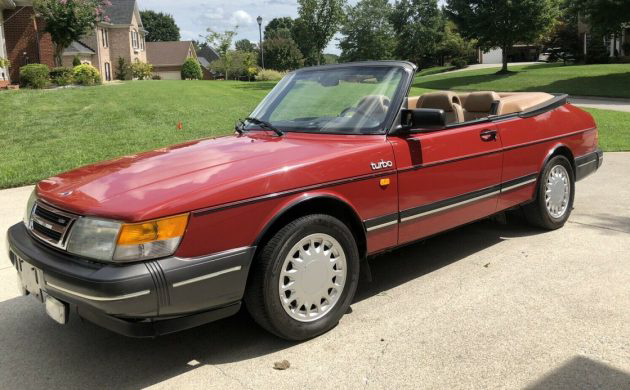 I apologize if the reference is too obscure, as Lost in America was a well-received movie, but I don't believe an overly-popular one – every time I see a Saab 900 I can't help but picture Albert Brooks' character, David Howard, behind the wheel. This 1989 Saab 900 convertible was sent in by a Barn Finds reader who found it here on eBay in Knoxville, Tennessee. After 11 bids the current high bid is $5,600 and the reserve appears to have been met.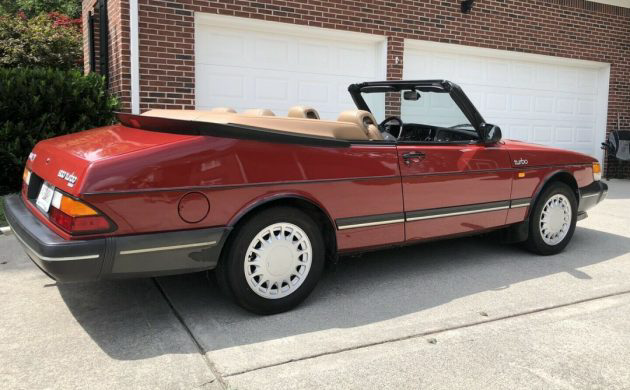 The Saab 900 was introduced for the 1979 model year. It was originally offered as a 2 and 4-door sedan as well as 3 and 5-door hatchbacks. The convertible made its debut for the 1986 model year in an effort to increase sales. The convertible was so well received that it stayed in production throughout the "Classic" run through 1993 and was again offered on the "New" 900 (1994-1998).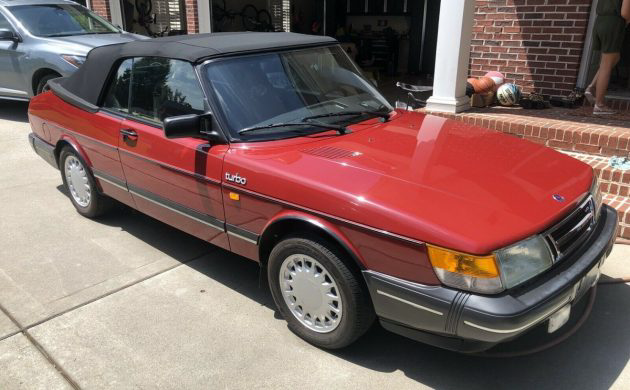 This Saab is painted in a non-metallic dark red. The finish still looks great, the body appears to be in excellent condition, and the black convertible top still looks nice after being replaced 5-years ago. There's some fading on the bumpers, but that's really the only knock on the exterior – I don't even spot any curb rash on the wheels. The seller says it is garage-kept under a dust cover and has been babied by both of its owners. It shows.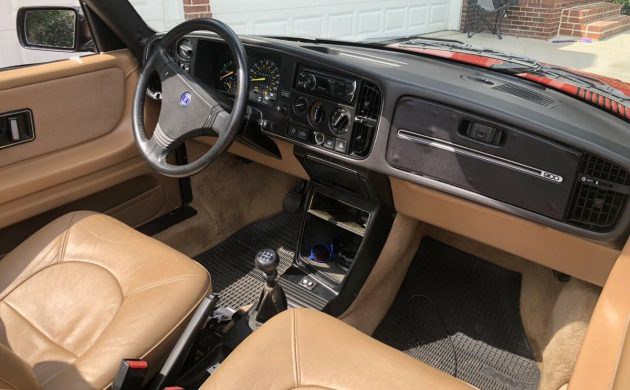 The tan leather interior has been well cared for and only shows minor surface wear and cracking. The black dash, console, and accents are easy on the eyes and make this interior feel a bit more modern. The front bucket seats are divided by a full-length console. Two minor knocks on the interior and they make me feel like I'm picking nits – the shifter boot is worn and can someone explain what's going on with that glovebox door?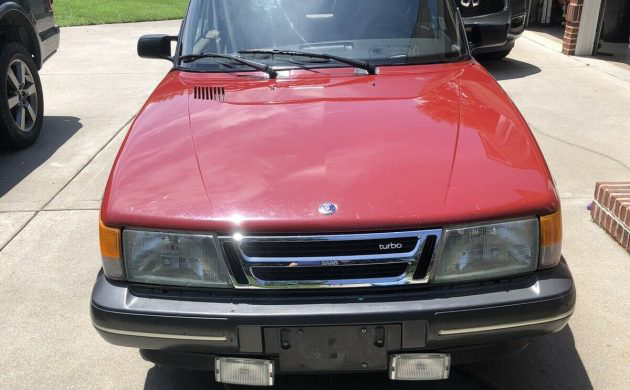 Since there's no photo of the engine I'll share a picture of the hood so you can use your imagination. Under that hood is a turbocharged 2.0-litre inline four-cylinder engine. Power is sent to the front wheels by a console shifted manual 5-speed transmission. The seller says it runs great and is a blast to drive.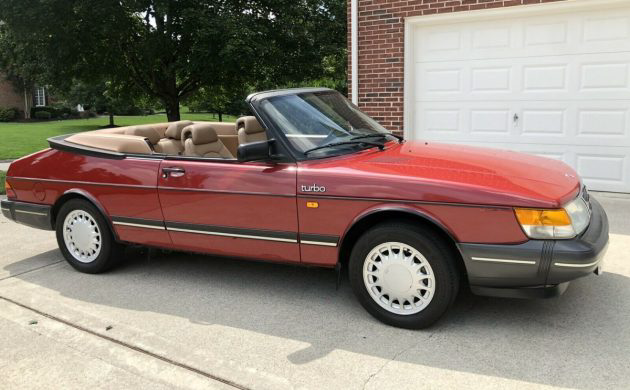 So, if you're like David Howard in Lost in America, maybe the Saab is a good steppingstone to that Mercedes-Benz you dream of. Even if not a steppingstone, it looks like this would make a fun, out-of-the-ordinary driver for years to come.