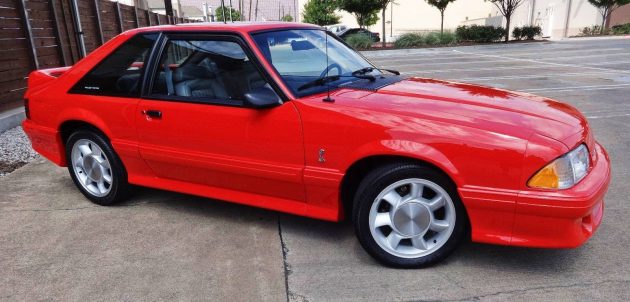 Yesterday, we featured Pete's beautiful low mileage Mustang SVT Cobra. Well, a few people messaged me that they liked it, but they are fans of the Fox body SVT Cobra and that they wanted to see one of those. It just so happened that a 1993 SVT just popped up on eBay and this one has just 1,126 miles on it! That's insanely low mileage for a Fox body, especially one with a factory tuned 5.0 V8. This was the last year Ford built the Fox body mustang, so it's also the only year for the SVT Cobra to be offered in this body style. You can take a closer look at this Mustang here on eBay in Terrell, Texas with bidding already over $29k!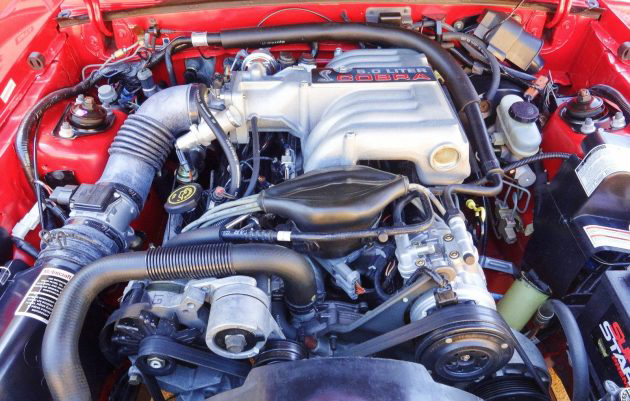 As great as the 5.0 was in these cars, it doesn't produce as much power as Pete's SVT does. The later 4.6 was rated at 305 horsepower, while this cars 5.0 is said to have 235 horsepower. I've heard that both engines produced more power than what was stated by Ford, but by how much I don't know. When this car was brand new, it was capable of hitting sixty in 5.7 seconds and clearing the quarter mile in 14.5 seconds.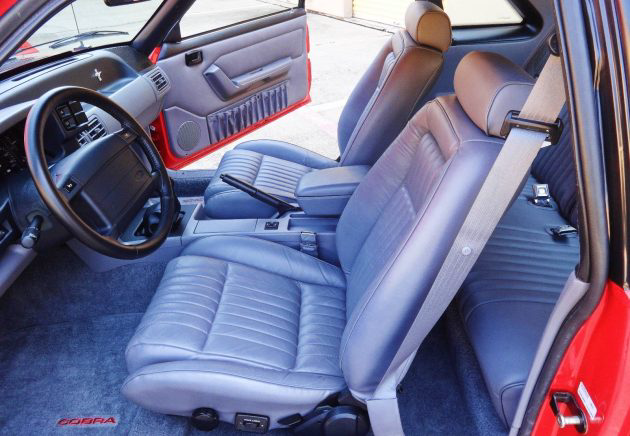 The interior is as you would expect from a car with just over 1k miles on it, it's like new. The seats are in fantastic condition, but they look better suited to long distance trips than a day at the track. Considering most of us would only ever drive this car on the street, it really isn't an issue. I'm just surprised that a performance version of the Mustang wouldn't have been fitted with high bolster seats that kill your back, butt and legs!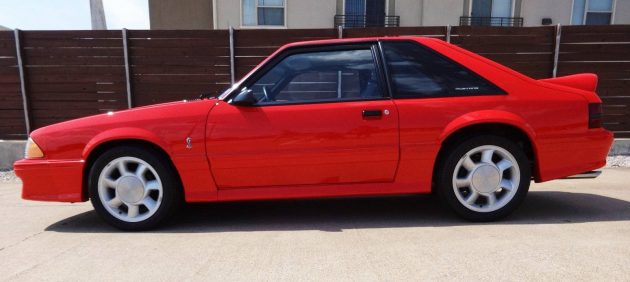 Looking this Mustang over, I really do believe the mileage to be correct. It's in immaculate condition and clearly has been well cared for over the years. I'm a little surprised by the current bidding, but this is a one year only car. Ford produced 4,993 of them, so this car actually isn't as rare as Pete's convertible, but it has a different kind of appeal all it's own. So which Mustang SVT Cobra do you like more, this Fox Body or Pete's SN-95?