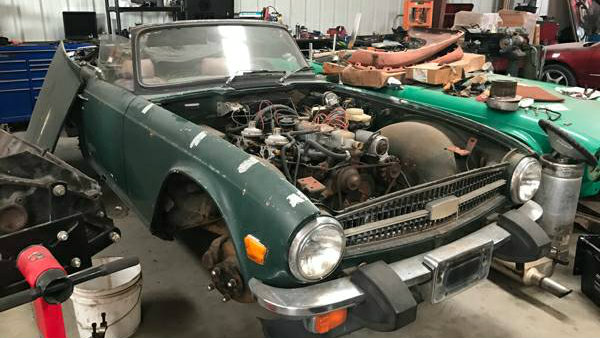 Yes, it's your resident Triumph lover again, but even if you aren't familiar with the cars, you'll have to admit this is a deal for the backyard mechanic. This pair of 1976 TR6s is for sale in Englewood, Florida, and they are advertised here on craigslist for only $2,150 for both. Thanks to Barn Finds reader Patrick S. for submitting this listing!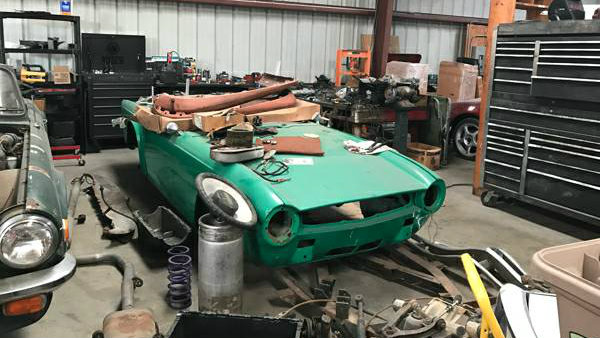 The green one–wait, they are both green–okay, the Java Green one (yes, that's a factory color)–is a really clean body shell that's been separated from its frame. It doesn't appear that there's an engine included with this one. The seller states that there are enough parts to build one good car, and I'm guessing this one was providing the body. One thing to remember as you look this find over is that TR6s are body-on-frame construction and almost everything unbolts. In other words, look at these two cars as a giant jigsaw puzzle with some duplicate pieces!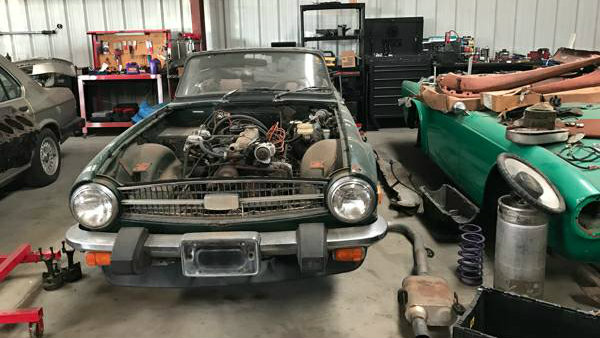 The other car in British Racing Green (also known in some paint charts as Dark Green–seriously) has some really serious body rust, especially epic in the rear area of the car. However, it looks largely complete, including an engine that still has at least some of the original emissions equipment on it. The chrome doesn't look bad either.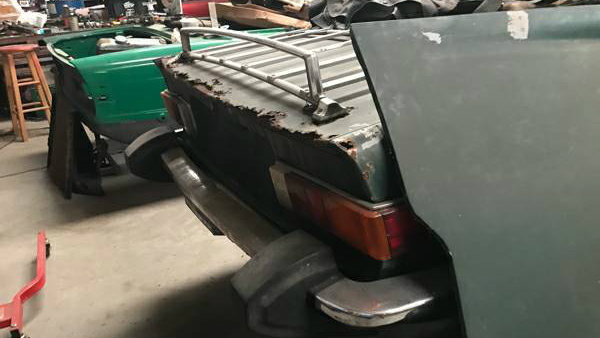 When I said epic rust on the rear of the darker green one, I wasn't kidding. However, the tail lights look intact, and again, the bumper doesn't look bad either. I found myself wondering what happened to all the parts removed from the light green car. Never mind, I have an extra TR6 at the moment anyway–stop those acquisition type thoughts, Jamie.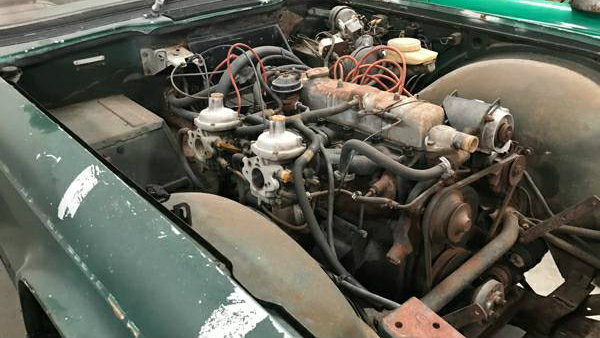 Here's a close up of the engine. The 2498cc inline six cylinder isn't the most advanced engine in the world, but it is very torquey and fun to drive. Remember, these older British sports cars are about the experience more than the absolute performance numbers anyway. As long as the thrust washers haven't fallen into the oil pan, these are easy to rebuild and parts are readily available. The suppliers have even replaced the old wooden seal blocks (!) in the gasket kits with some sort of plastic ones.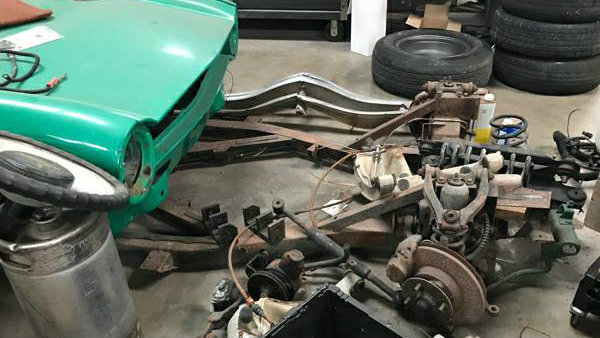 This frame looks really good from here, but it's the rear areas where the semi-trailing arms attach (that's one of the cast aluminum arms between the suspension uprights) is where the major frame problems can come.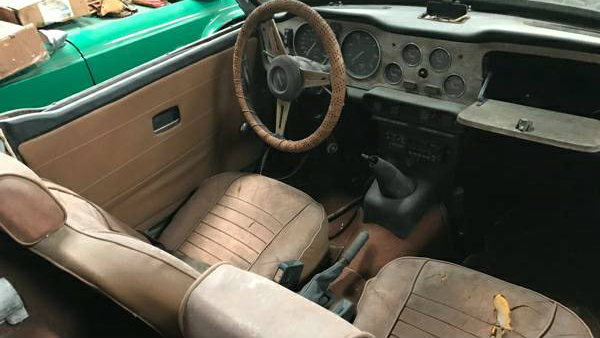 It doesn't look like the seat upholstery is savable, but some of the other panels look good, the dash top looks good, and the door panels even look good. It's really hard to tell about the dash, but who knows what some refinishing of the veneer could do? I've also watched people re-veneer these dashes with materials from local hardware stores and achieve remarkable results.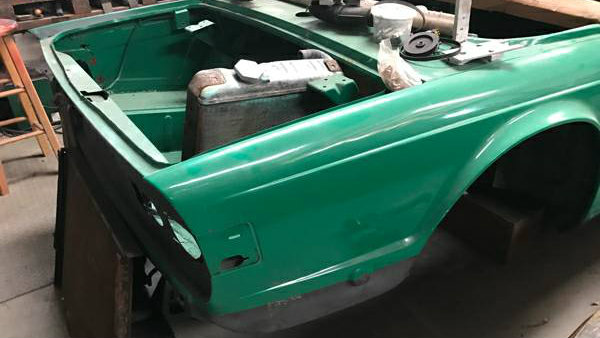 There's the radiator I was wondering about. So what's stopping you? All kidding aside, if you end up thinking about purchasing these cars and want some advice, get in touch. If I didn't have two TR6s already (and two other TR6-engined cars) I'd be making a trip to Florida!