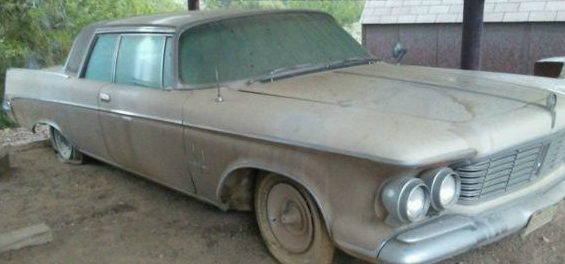 This 1962 Chrysler Crown Imperial coupe is a recent discovery, as it has sat in storage since 1985. Like so many other stories about the self-storage facility hiding a forgotten classic car, it's difficult not to imagine the slightly cliche moment when the metal door was hurled upwards to reveal a long-ignored project. The rest of that story could be up to you, but only if you check out the Imperial coupe here on uniclassiccars.com.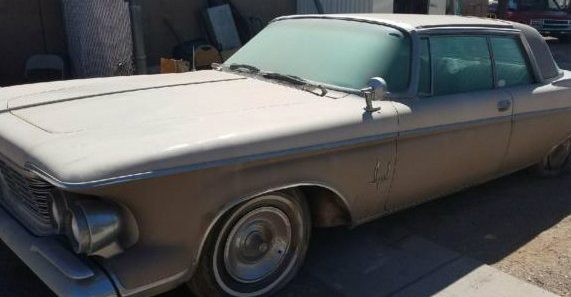 The Imperial was intended to be the best of Chrysler's luxury car offerings. Designed to compete with the likes of Lincoln and Cadillac, the Imperial line was marketed as its own separate brand, which is similar to what Chrysler has done in the modern era with its Ram trucks lineup. Whether that actually drives more consumers into the showroom is up for debate, but the Imperial did outsell Lincoln for a short time. This Imperial is largely untouched, with only a set of new rear tires added since its discovery.
Interiors were equal parts luxurious and comfortable, with the privacy of passengers and the comfort of the driver factoring heavily into different generations of the design. The Imperial was often a testbed of sorts for features that would trickle down into other models, but unfortunately, sales continued to decline for the Imperial line. The dedicated manufacturing facility was shuttered and Imperials were built on the same assembly lines as other Chrysler models. Condition of the seller's Imperial is said to be better than expected for a vehicle that's been stored for years.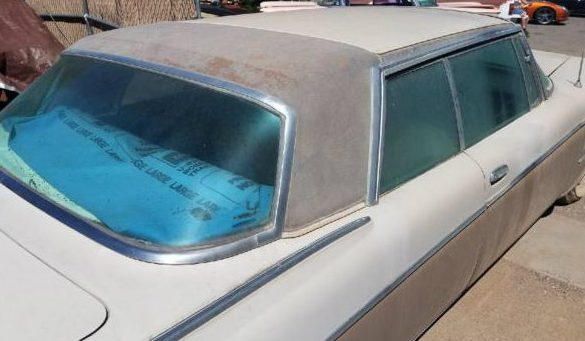 Slab-sides were a central part of the design, but the nuances of the front and rear end caused consternation for different generations of the Imperial. Some years it was considered handsome while other years critics called it too busy, or unattractive. This particular car, with its 413 V8 and pushbutton transmission, would make an outstanding cruiser provided we can take the seller at his word regarding condition. There's also no mention of rust, which may be a real possibility given the Imperial's location in Camp Verde, Arizona. With only 22K miles, it's certainly worth a phone call.