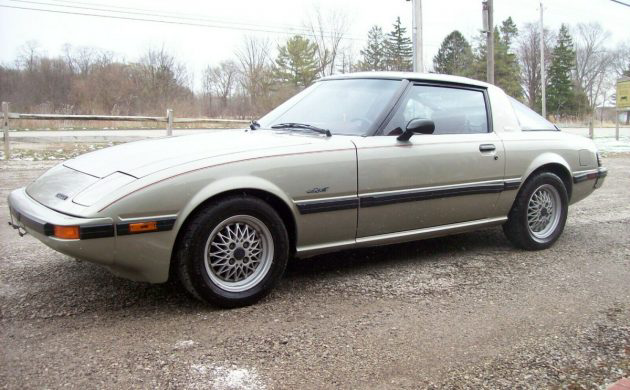 This FB-series RX7 is one of a very few "Limited Edition" models made, which came with a host of cosmetic upgrades to make the raucous, rotary-powered sports coupe more appealing to the senses. The LE models came with special colors, unique 14-inch BBS alloy wheels, special upholstery, and an upgraded stereo system with equalizer. While it is only limited by virtue of the equipment Mazda made standard, there were still only 5,000 made and a clean vintage RX7 of any equipment level is a desirable find. This Limited Edition example is listed here on eBay with under 24,000 original miles. Bidding is at $10,300 with the reserve unmet.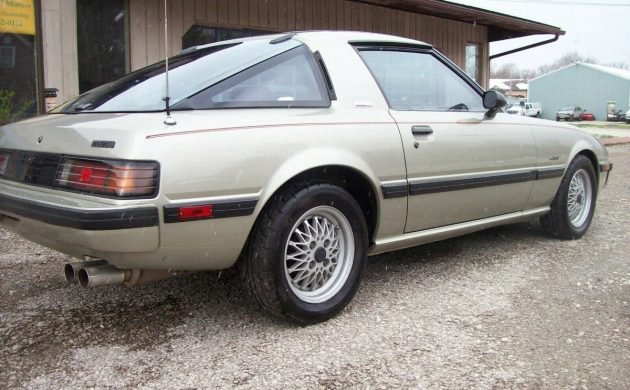 My go-to upholstery guy has had one of these BBS wheels in his shop for eons, acting as a storage bin or hose reel depending on the season. He always talked about his time spent with one of these LE models and how hard it was to find a matching BBS wheel in case you bent one of them; to this day, he won't let it go in case he owns another one someday. While I've grown accustomed to seeing BBS wheels offered as standard-equipment on the European makes and models, the Japanese brands didn't typically offer such luxury. I've always been amazed at how much a set of wheels transformed a car like the RX-7 – the Limited Edition model is a looker.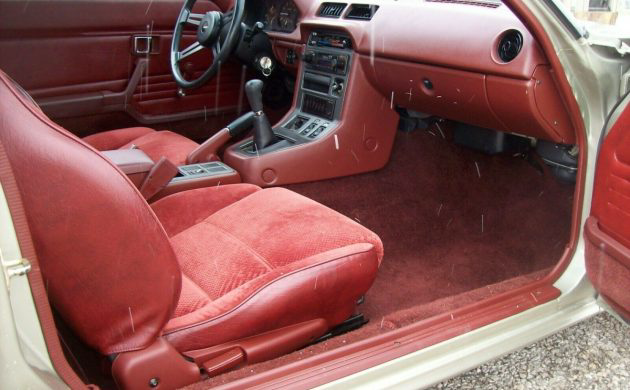 The LEs came with some special color options, including Chateau Silver paint with and a maroon velour interior. The seller's car is a seriously low mileage example, which is evident the second you peek inside. Silver paint can hide flaws rather well, so while the exterior looks good, it's also a cloudy day in the photos. Still, this isn't just a straight silver, either, as the paint does have a gold tinge to it. The interior is fairly spotless with no evidence of rips or tears, and the original stereo with equalizer remains in place. The seller doesn't explain why or how this RX-7 escaped with such a low mileage, but it's clear a previous owner was saving it for sunny day drives only.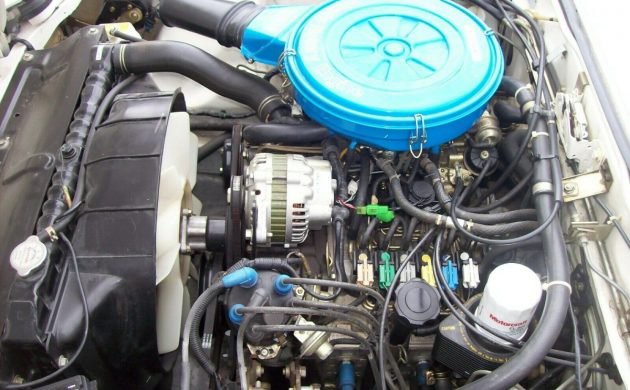 The engine bay is perhaps the most attractive area of the car, as every detail – from the hoses to the classic robin's egg blue air cleaner – are in excellent condition. The alternator looks brand new, as does the fan and shroud. While you expect a car with less than 30,000 miles on the clock to look this good, not all of them do. Either the previous owner wiped this car down with a diaper every weekend, or the seller knows a heck of a detailer. The Limited Edition model of an FB RX-7 may not be limited in the most significant way, but a vintage Mazda in this nice of condition is always worth a look, and definitely worth more than the current bid amount.