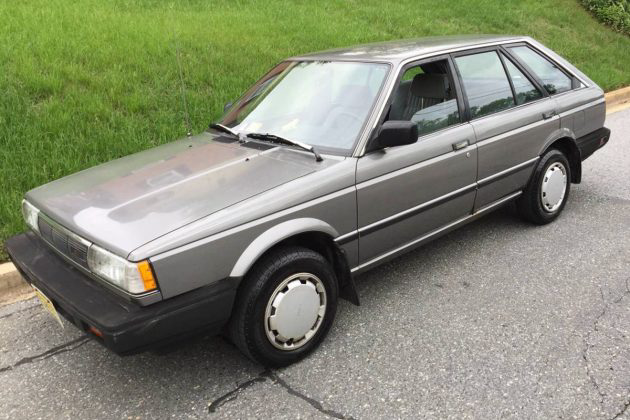 I freely admit it: My name is Scotty G and I'm a car hoarder. The last few months I've added a few (too many?) 1980s Japanese cars to the fleet. I have another admission: I want to buy this car. I know that there probably isn't one other person who follows Barn Finds that would like to have this 1987 Nissan Sentra XE 4WD Wagon with a 5-speed, but I want it. This one is on Craigslist in College Park, Maryland and it is priced very temptingly at $2,500.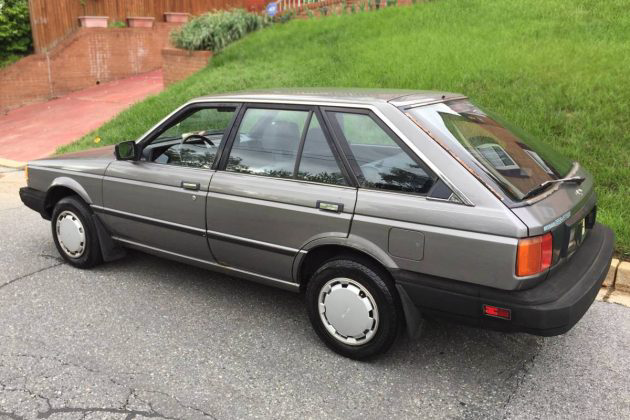 I have a thing for 4WD cars, especially ones that don't look like they should have all four wheels powering the car. Two of the cars that I've gotten recently have 4WD. Nissan offered the second-generation B12 Sentra from 1985 to 1990 but the US didn't get them until 1986. In 1987, they were all powered by Nissan's E16 carbureted engine with 69 hp, except for the sport coupe and 4WD wagon which had the E16i fuel-injected engine with a mere 70 hp. As you guessed, there are no engine photos. The 4WD wagons were offered in 1987, 1988, and 1989 only and they are rare.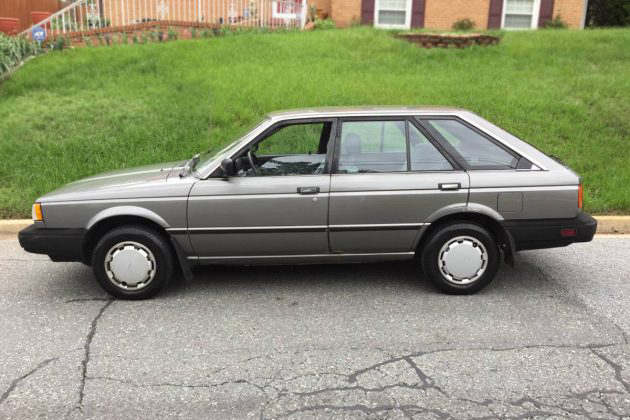 As a wagon, known for the utility and storage space behind the rear seats, this one with such a sloping back is fairly useless. But, it sure looks unusual and unusual is better than utility in my world. If I want to haul something I'll take a vehicle made to haul things. Apparently, not too many other folks think that this car is as desirable as I do as it has been for sale for well over a month and was first offered at $2,900, which I also thought was a good price. This car looks incredible straight, but it does have some rust, unfortunately. I think that may be holding back a few potential buyers, myself included. If it was rust-free I'm almost positive that it would have been delivered several weeks ago.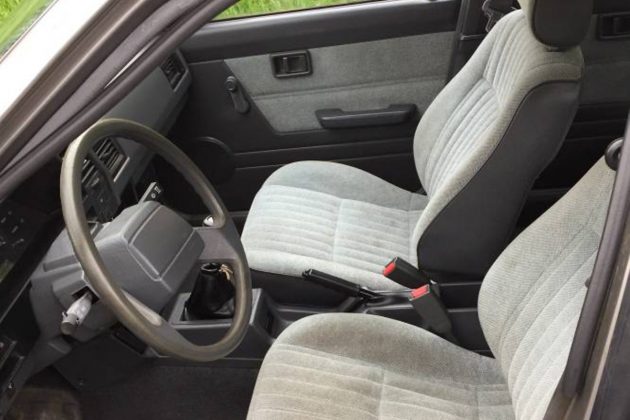 The interior looks like it's in fantastic condition. I'm not sure what's going on with the door gasket on the left side of the photo, but things look clean and crisp for a 30-year old vehicle. You can see some rust starting to show itself on the door sills, hopefully it isn't too bad. It has a lot less rust than my '97 Outback does and it's a decade older. The dash looks perfect and it has an upgraded stereo with a USB port. A big part of the attraction for me, other than it being a rare 4WD model, is the 5-speed manual transmission. Like a few other car makers at the time, Nissan added a push button on the top of the shift knob to activate the 4WD mode. I inquired about this car exactly a month ago and the seller said, " It runs great, has some rust but nothing crazy, brand new battery, axle, wheel cylinder, gas lines, etc… clutch, brakes, suspension all fine but I was considering new front pads and rotors soon, they're at about 25% left." I'm still very tempted. Have any of you seen one of these hatchback 4WD Sentras?