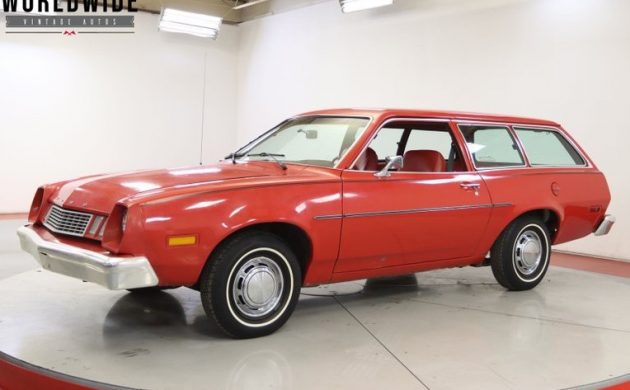 It's hard to argue with a red 1978 Ford Pinto wagon for an eye-catching ride in today's sea of silver, black, white, and gray SUVs. Even the later cars such as this one in the post-bumper-regulation era are so distinctive. I'd put my money on a Pinto wagon drawing a bigger crowd at a gas station than a Lamborghini would. This one is listed here on eBay in Denver, Colorado and there's a $7,900 buy-it-now price listed. Thanks to Larry D. for submitting this tip!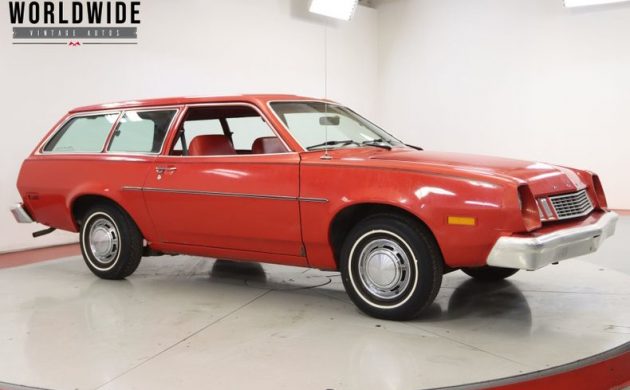 This is a great-looking Pinto and it looks solid, but there are a few hopefully minor rust issues. The seller has provided great photos and lots of them, including the areas that are showing rust, mainly on the bottoms of the doors and fenders. They provided so many good photos that it's hard to miss the fact that they have included almost no information about the car at all. Out of their 1,600+ word text piece at the bottom of the listing, there isn't one word describing this Pinto wagon.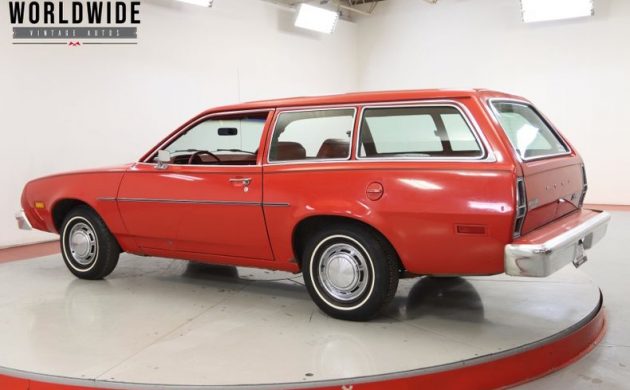 But, they do show two inspection sheets and their heading says, "WAGON . 2 OWNER. 28K ORIGINAL MILES. TIME CAPSULE. 2.3L AUTO PS PB DISC" And, they provided a partial but quick video showing a very quick walk around and then the car gets started and driven off of the platform. You can see the condition from all of the great photos, so maybe a lengthy description isn't necessary. Thoughts?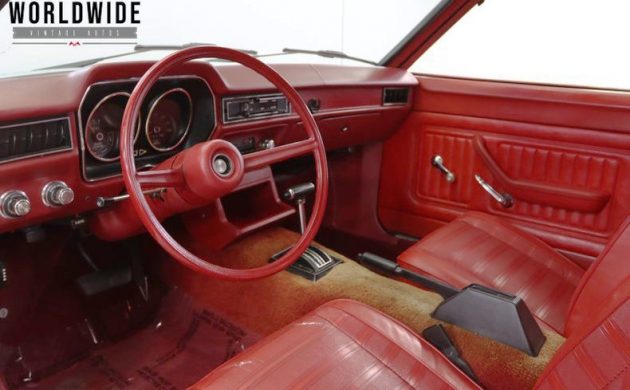 I can't quite tell if the carpet on the top of the tunnel is faded or if it's a trick of the lights. They provide detailed photos showing beautiful, deep-red carpet in the footwell and by the emergency brake handle so maybe it's the lighting. You can see that this car has Ford's Cruise-O-Matic transmission rather than a manual and there are some cracks in the vinyl of the driver's seat, otherwise, the interior looks fantastic right down to the rear cargo area.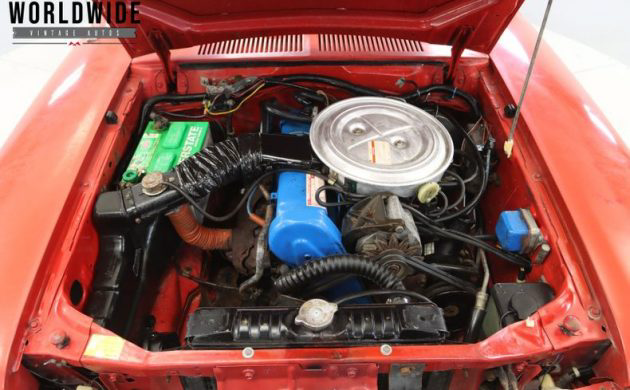 The clean engine is Ford's 2.3L inline-four which had around 88 horsepower and 118 ft-lb of torque. With fewer than 28,000 miles, this car really does appear to be a time capsule. It's not perfect but none of us are. Are there any Pinto fans out there?