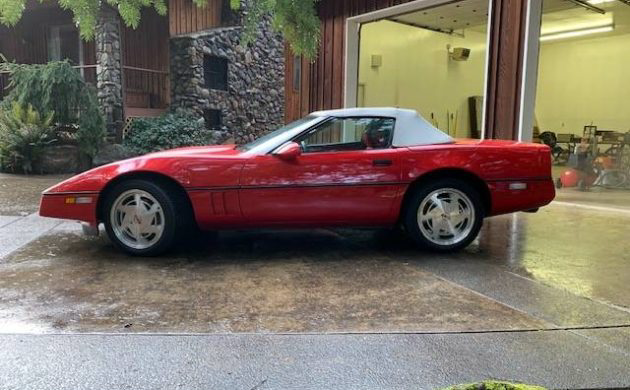 This 1989 Chevrolet Corvette convertible has led a sheltered existence since new. The seller notes that the current family owners purchased it in 1993 with the odometer showing 793 miles; today, it has just 2,947. This example will certainly give you bragging rights about owning one of the lowest mileage specimens around, especially with the distinctive color combination of red over red leather with an Arctic White top. What always blows my mind is that even with time-capsule grade mileage, these are still relatively affordable classics. Find it here on craigslist for $15,900 and thanks to Barn Finds reader Ikey H. for the find. 
There's really not much else to say about the condition, other than it looks absolutely perfect. I've always loved the red interiors on Corvettes of this era because GM just loaded it up with red surfaces everywhere you looked. The carpeting, seats, console, and door panel all wear the same gorgeous shade of cardinal red (or cherry, depending on your perspective) and it looks to be in outstanding condition. The seller notes the Corvette left the factory a well-equipped example, with a power driver's seat and a Delco-Bose Music System. I assumed that would be standard equipment, but apparently it was optional via the Preferred Equipment Group #1 package.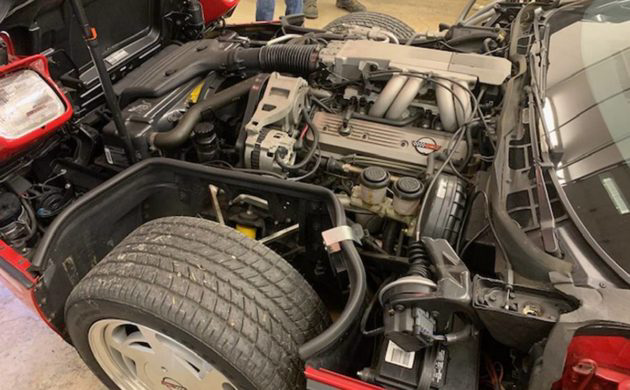 The engine bay is as mint as you'd expect, and the 5.7L V8 is paired to an automatic transmission. The seller doesn't detail any sort of maintenance history, and actually highlights the lack of updates as important to preserving its collectibility – from the tires to the lack of detailing. Now, I get the whole as-found condition thing is a big deal with low-mileage cars, but given the seller indicates the air conditioning "…has not been used or serviced in recent times" and the paint has not been detailed "…to prevent wear and tear", it seems like a distinct possibility that this Corvette hasn't seen any regular exercise in recent years.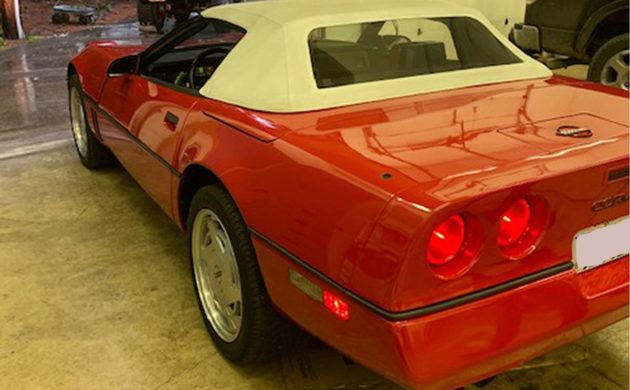 The seller indicates they are elderly and do not answer text messages. Put it together with the original tires that definitely should be replaced before the Corvette is driven any measurable distance and it seems likely the car has been used purely as a static display piece and not as a weekend driver. This is what's so vexing about time capsule cars: you can't drive them, for fear of adding too many miles or having a fender-bender that necessitates a repaint, but if you don't drive them, systems deteriorate (like the A/C.) In effect, a car that isn't used still has as much in the way of annual maintenance as does a car that gets regular use. Would you buy this one or a more used example?