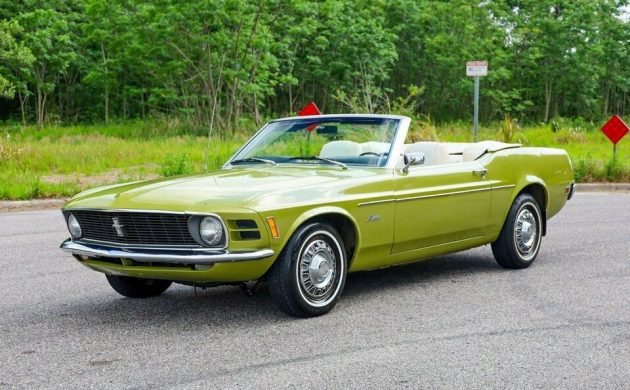 The 1970 Mustang was little changed over 1969 after it had its most extensive restyle since hitting the market by storm five year earlier. Due to competition at every angle, sales numbers didn't keep the factories working overtime anymore, but still a respectable 200,000 units were assembled for the year. This Lime Green Metallic convertible with a white top and white and black interior looks stunning and has just under 50,000 miles on the odometer. It's available through a dealer here on eBay and in Winter Garden, Florida where the bidding has tipped $9,300, but the reserve has yet to be met. This car tempts me to crack open the piggy bank!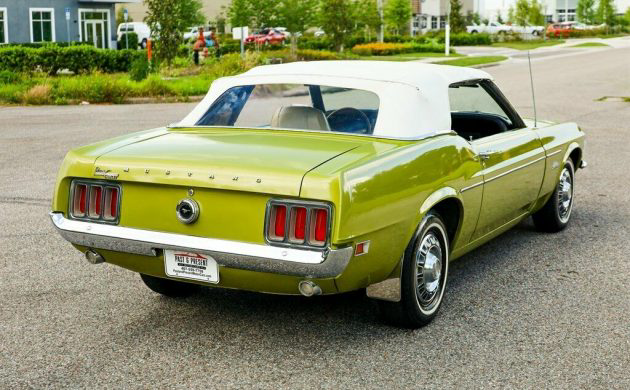 As Mustang production declined year over year as the market for pony cars matured, the convertible would be the least in demand. Out of 198,239 total Mustangs built for 1970, just 7,673 would be drop-tops like this one. As the seller here is a dealer, there is no history provided which would be interesting given its condition and mileage. We're guessing the paint has been redone and quite possibly the top or interior, and that's okay. After all, it's a 51-year-old car. All of us change after five decades.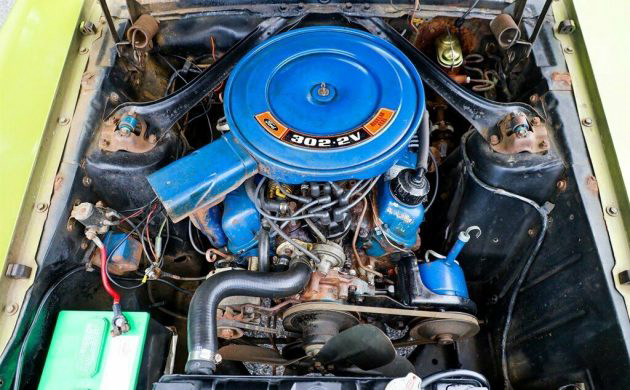 Trying to find a serious flaw with this car may take some effort. Between the outside and inside, the most I can come up with is faded black carpeting. Add to that chrome trim on the hood that doesn't quite line-up with the area around the driver's side inboard headlight. And a bit of discoloration in paint near the passenger side taillight. That's it. The engine compartment is quite clean, but not detailed, showing off what we assume is the car's original 302 cubic inch V8 with a 2-barrel carburetor that was rated new at 220 hp.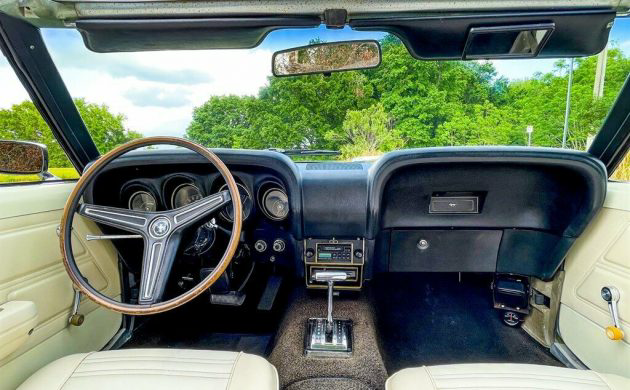 We're told the Ford runs and drives great, which shouldn't come as a surprise. This car has the earmarks of being turn-key. Buy it, drive it home and start showing it off to friends who hopefully find the lime green paint as appealing as I do. NADA says one of these cars in top condition could top $50,000 while Hagerty thinks the number is half that. It will be interesting to see what the dealer thinks this one is worth once the reserve is met.