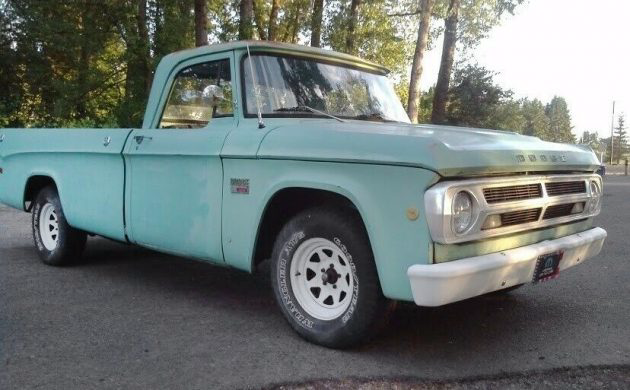 Coming onto the market even before I was born, which is surprising, Dodge's new D-series pickups came out in the fall of 1960 as 1961 models. This Medium Green example, a 1969 Dodge D-100 Sweptline, can be found listed here on eBay in beautiful Eugene, Oregon. The current bid price is just over $2,500 but the reserve isn't met yet.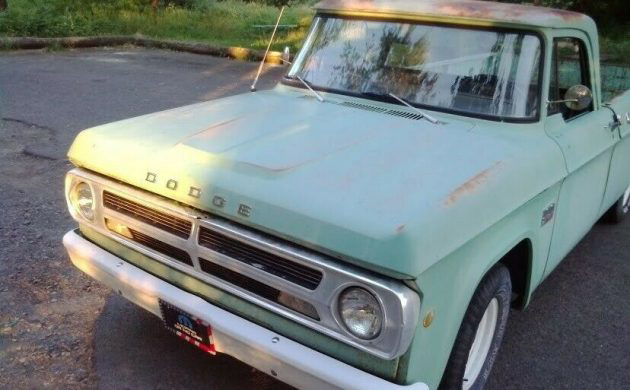 It's hard to argue with Dodge's D-Series pickups. They were thoroughly modern compared with the previous Dodge pickups, having a modified and lowered frame to drop the cab height several inches. The cabs, referred to as "Drivemaster cabs", were four inches wider than the former C-Series pickups and they really had a long, low, wide look. That's a philosophy that continues with vehicles today, at least the long and wide part.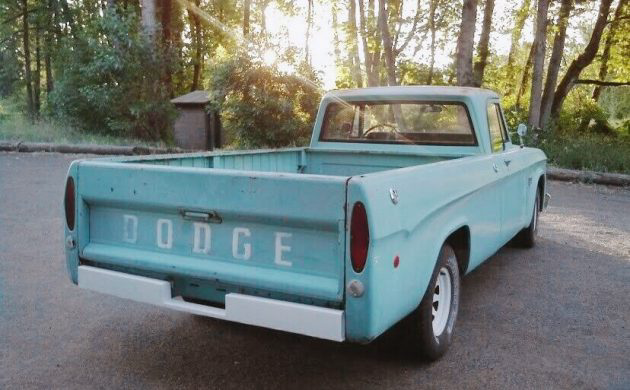 I often talk about the Pacific Northwest part of the US as being my favorite area of the country to find nice, rust-free vehicles. The southwest is also great but it's so hot and dry that rubber and plastic parts are often burnt, warped, and otherwise trashed, but the PNW is great. This truck doesn't disappoint in that department, looking rock solid with nary a rust spot anywhere, as nobody in the Pacific Northwest would say. The bed looks rock solid as does the underside.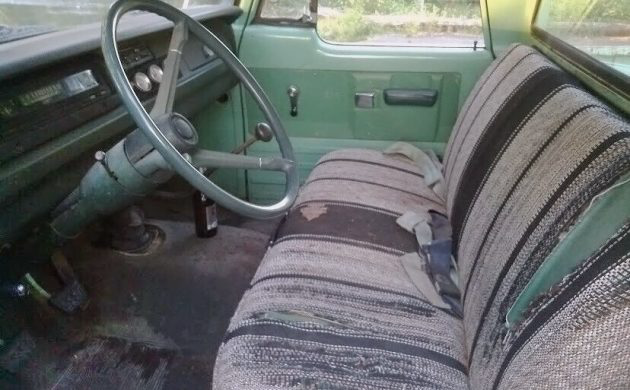 This truck has a 4-speed manual transmission with a floor shifter so the three-adults-wide Drivemaster cab just got a little interesting, at least for the person sitting in the center and/or the driver. This one looks great inside but I'm guessing that the original seat cover is ripped, hence the blanket seat cover. Just get a new one of those and you're set. There are some auxiliary gauges in the perfect-looking padded dash.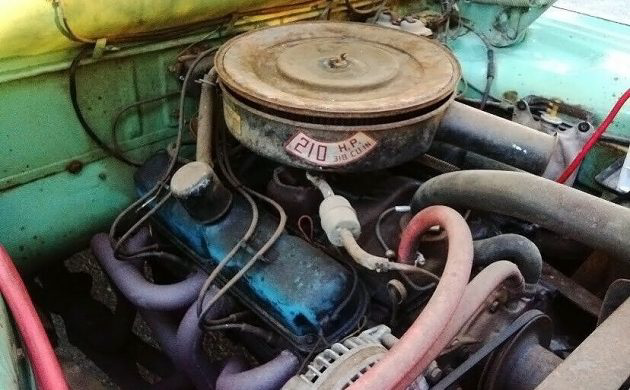 The engine is Dodge's 318 cubic-inch V8 which would have had around 210 horsepower before the headers were installed. These early D-series pickup engine bays get to me, there's so much room and they're big enough to rent out space on each side of it. It looks like an honest engine compartment and the details are amazing, this truck really looks like it's in nice shape. Hagerty's at $6,300 for a #4 fair condition truck, what is this one worth?