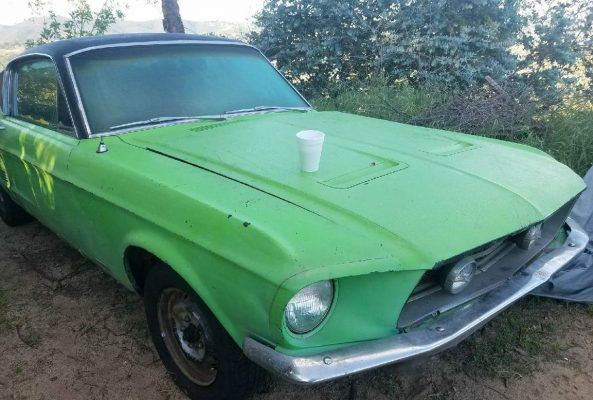 In 1967, you could get Lime Green paint and you could get Gold paint, and (from Ford at least) you could take it up to that next level and order a car with Lime Gold paint, the original color of this 1967 Mustang GTA Fastback, offered here on craigslist in New York state, though the car is stated as being in Vista, California (near San Diego). Our thanks to DOUG who suggested we highlight this repainted pony. Clearly neglected, garaged since 1981, and sporting a DIY two-tone that might be Highland Green over some color from the clearance rack at True Value, is this car worth the asking price of $22,000?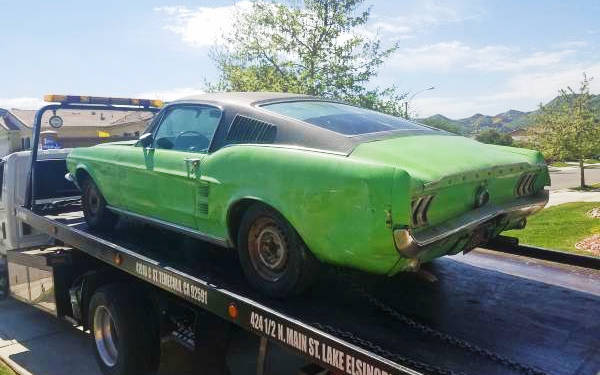 The seller is a man or woman of few words, but mercifully possessed of decent grammar, spelling and a keyboard with lower case letters. They wisely included a picture of what we may presume is an original body tag. If you take a walk over to the 1967 Mustang Decoder at AverageJoeRestoration.com it decodes as a 1967 Mustang Fastback built in San Jose, CA and equipped with the C code 289 cid V8 with a two barrel carburetor wearing Lime Gold paint and an Ivy Gold bucket seat interior, 3.25:1 limited slip rear axle, and a C4 automatic.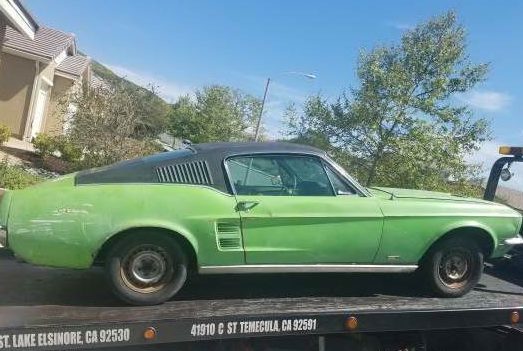 That does appear to be a GTA badge behind the front wheel. MustangAttitude.com states that the 1967 GTA package was a GT with Automatic transmission and included the "C-code base V8 engine with dual exhaust, grille mounted fog lamps, power front disc brakes, F70x14 tires, GT gas cap, the 1967 Handling Package, rocker panel stripe, and a GTA emblem." Nothing in the pictures seems to dispute this. Mustang experts are welcome to comment below.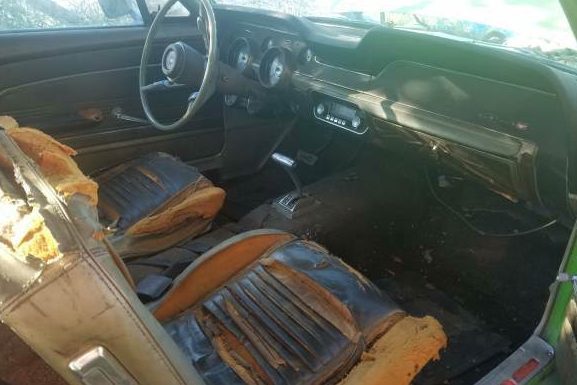 Maybe the hot dry California air has preserved the steel on this 'Stang but it hasn't done the interior any favors. Luckily even an Ivy Gold interior can be ordered up from the Internet. Has enough time passed that "Lime Gold" is cool again? Does the GTA package demand a premium? What do you think of this V8 Pony Car as-is or for what it might become?