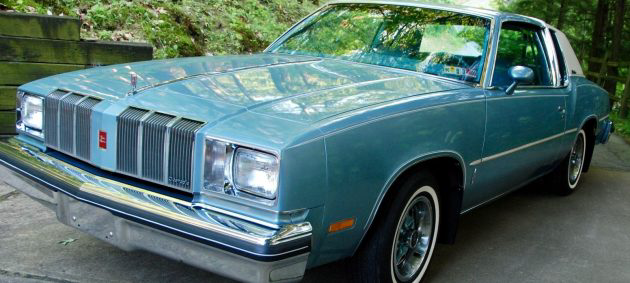 This 1978 Oldsmobile Cutlass Supreme has remained in single-family ownership for years, with the original owner passing away after using the car sparingly. His son inherited the Olds and used it for the occasional car show before he, too, passed away. Now, it is for sale here on eBay with a $5,000 opening bid and the reserve unmet. The car is located in New Kensington, Pennsylvania.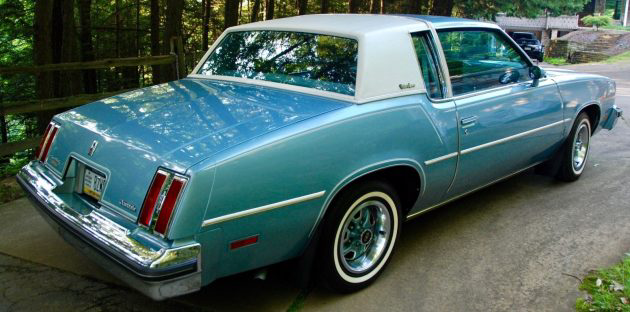 The coupe bodystyle proved more popular with consumers than the Salon model, which attempted to compete with hatchback bodies made by upstart foreign competitors. Needless to say, consumers favored the traditional coupe bodies of the Cutlass, and examples like this Cutlass Supreme came well appointed despite the challenging era in which they were built. Unlike other cars sporting vinyl-covered roofs, this one doesn't appear to be hiding any rust.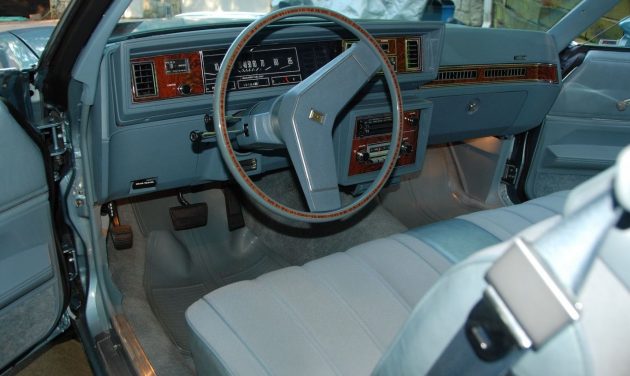 The light blue interior is what you'd expect for a car with such impressively low mileage, featuring a bench seat up front with color-coordinated dash and door panels materials. The wood trim inlays present as new and the door jambs are littered with stickers proving consistent oil changes. Ambient lighting also appears to function, and the seller says the only deviation from showroom condition is a replacement, non-OEM battery.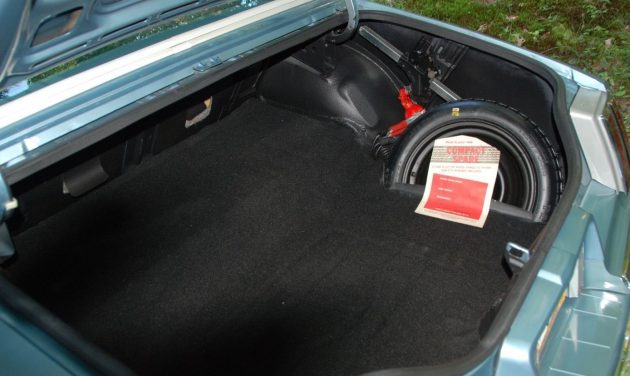 While the engine bay is spotless, the trunk is another area where the preservation factor is high – thanks to a spare tire that retains its OEM paperwork explaining how the compact spare works. While they made plenty of these Olds, the low mileage may entice someone to use this as a show car like the original owner's son did; however, if the reserve is north of $10K, it will likely take a true fan of the Cutlass model lineup to fork over the cash for a mass-produced car.