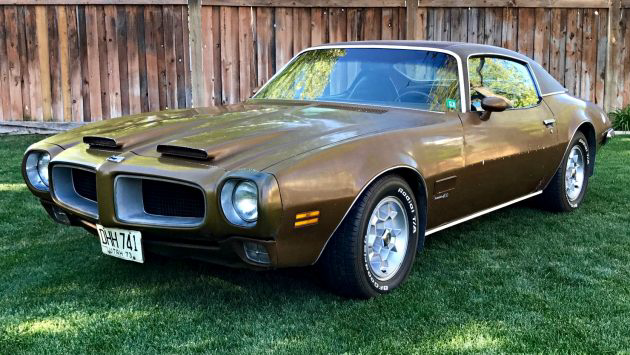 The second generation of the Firebird was equally as appealing as the 1960's cars, although these early 1970's cars seem not as common to find in survivor condition. This '71 model packs a 400 cubic inch v8 and a factory 4 speed! A little rough around the edges, but solid and original, this is a nice enough example of a muscle car survivor.  With less than a day remaining in the auction, this Pontiac is currently bid up to $12,600 with the reserve not met. Check it out here on ebay out of Orem, Utah.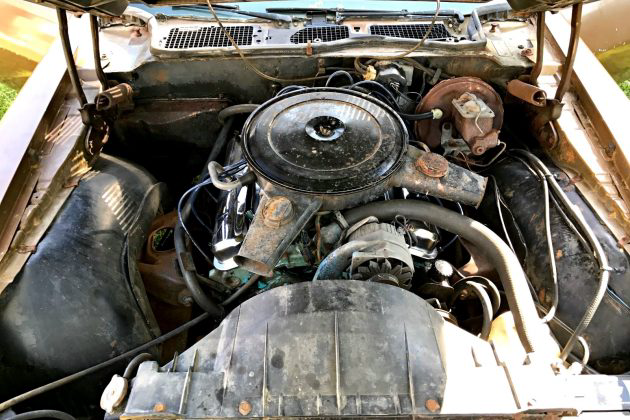 All of the drive-train is original, and numbers matching. Even the original carburetor is still with this car after 46 years in the wild. The 4 speed transmission has a Hurst shifter, and this 'Bird is ready to rip. With some obvious signs of surface rust in the engine bay and on the inner fenders, the engine bay shows okay, but needs some detailing attention.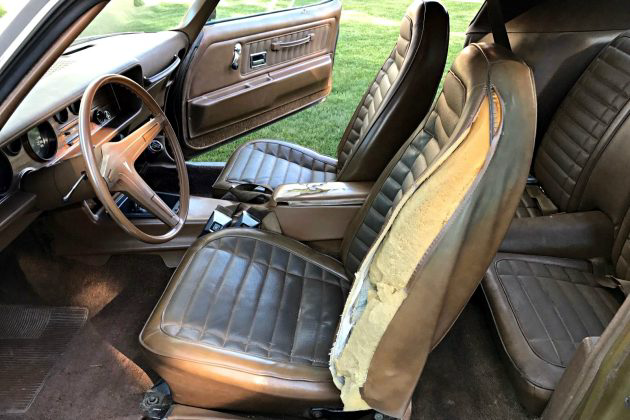 Very original, but in need of some help, the interior isn't too shabby. The driver seat is split like a hot dog bun, and the center console lid has some cracking in the vinyl. Oddly the back seats and the carpet appear a bit dusty in appearance, but the rear seats almost look as if they have deteriorated from sun exposure, but it is difficult to make out. Despite these appearance details, the dash and door panels look excellent aside from the driver side arm rest area suffering from cracking. A solid cleaning and some upholstery work would do wonders for this Pontiac.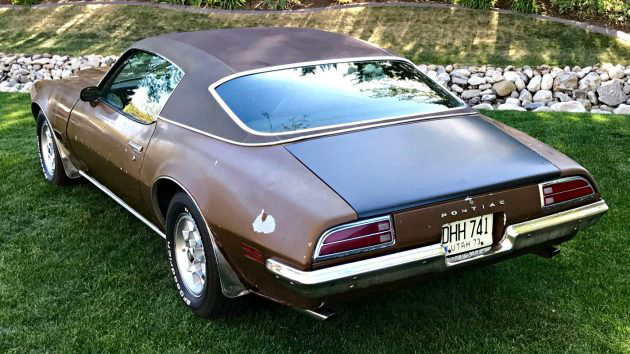 Although original, the exterior of this Firebird isn't perfect. With chipping paint, a few areas of surface rust, and a matte finish to some of the paint, this classic has spent a lot of time indoors according to the seller. The only thing critical is that the lower portion of the quarters have rot, but it is described as being a minimal concern.  In my opinion the rot is a bit more alarming than the sellers take, as both lower arches need attention, and the front portion of the quarter near the rocker has rot as well, where it raises concerns about the rockers. The trunk lid is black, but I am unsure if this is a rattle can job, or if it is a replacement panel. Thankfully there is no evidence of rust around or near the vinyl top. Solid with a great potential to be enjoyed as is or restored, would you take on this survivor condition muscle machine?