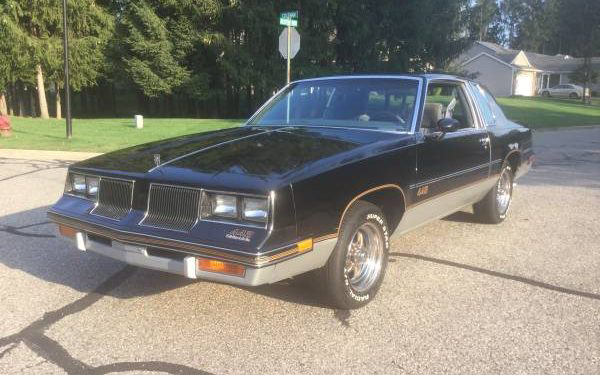 The GM G-body is one of the most versatile platforms in that it appeals to many crowds. Enthusiasts from all types of backgrounds and interests have had a love affair with '80s Regals and Cutlasses as long as the cars have been produced! From low-riders to drag cars, this body style remains a fan favorite. This particular Cutlass 442 is original, unmolested, and reading a whopping 58,000 miles on the odometer. Though perhaps it doesn't compare to the "original" 442s, this is a nice car with clean lines and certainly a landmark vehicle of its time period. Find it here on Craigslist in its home state of Michigan for $13,500. Thanks to Rocco B. for sending us the link!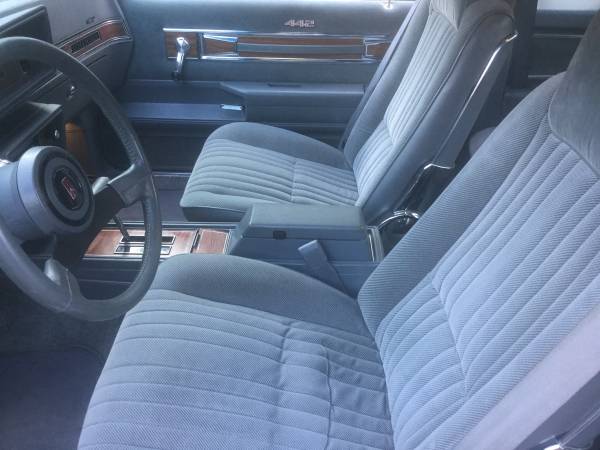 As immaculate as the interior of this Oldsmobile is, it is hard to believe it has even covered the 58,000 miles it has. I would have guessed less, and this just goes to show this car has been cared for. Everything about this Cutlass is very characteristic of the '80s, and this car is an excellent example of an era gone by. The seller states "I have ALL docs including owners manuals, broadcast sheet and salesmans business card from Charnock Olds in Dearborn, Michigan where car was sold new." While this car doesn't quite have the following of Buick Grand Nationals just yet, with Grand National prices on the rise this car may soon have its time.
Under the hood is a 307 V8 hooked up to an automatic transmission. Though not as exciting as the '80s Hurst Olds "Lightning Rods" transmission setup, for most people a regular automatic transmission would be preferable! Although this car has seen some use, the engine bay is clean and in order with no glaring damage or rust. The seller states that this car never saw winter and was always garaged, and it shows! Although lacking a 4-speed transmission, this car is equipped with dual exhaust (4 barrel, 4 speed, 2 pipes!). The only thing the seller notes as needing repairs is the air conditioning, which hopefully just needs to be charged.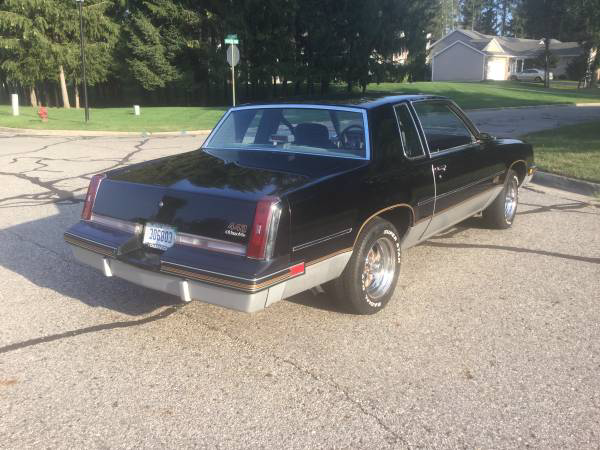 Though $13,500 may seem high, finding a G-body in unmolested condition like this is becoming more and more of a challenge. Finding a 442 badged G-body in excellent condition is even harder! Though some people knew it would be a valuable car one day, many enjoyed them for what they were. Vehicles from this period of time are rising in price and if someone were to purchase this 442 and keep it in the same condition it is in now, it may prove to be a good investment. Would you keep it as it is? Or drive it like the lightly used Cutlass you've always wanted?