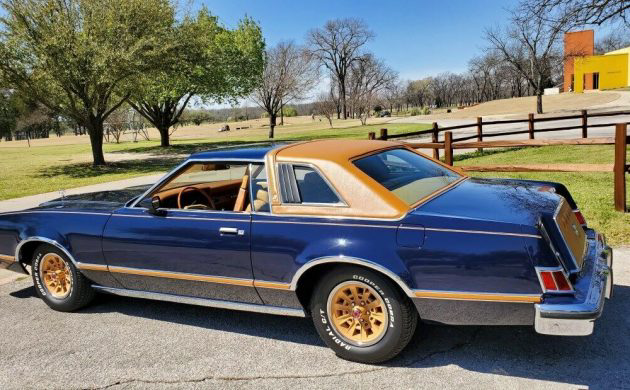 By the second half of the 1970s, car manufacturers were faced with ever decreasing levels of performance from their engines, so a number of manufacturers chose to concentrate more on luxury trim packages, transforming what were performance cars into true grand touring cars. Mercury was one of these manufacturers, and they appear to have done this successfully with the Cougar XR7 Midnight Chamois edition. This particular 1978 model is a stunning car that is in incredible condition, and it is a testament to careful ownership. It has been garage kept in Dallas, Texas, for its entire life, and is listed for sale here on eBay. Bidding on the Cougar has reached a paltry $2,030, but it isn't surprising to learn that the reserve has not been met.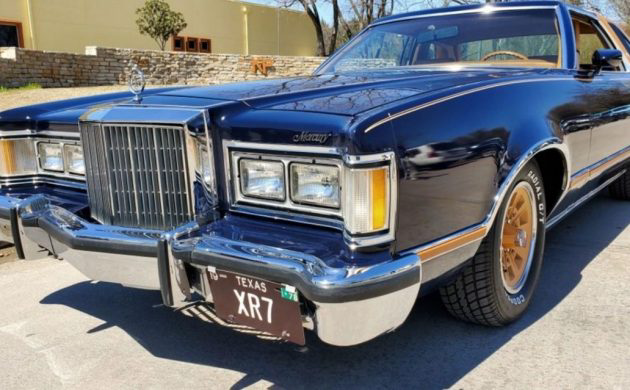 The styling and color combination on the Cougar may not be to everyone's taste, but you can't help but admit that the car is in exceptional condition. The same lady has owned the car since new, having fallen head-over-heels in love with the car when she saw it sitting on the showroom floor. It has been carefully and meticulously maintained, and it did undergo a very high-quality repaint at some point in the past. The Dark Midnight Blue paint has a wonderful depth and shine to it, while all of the trim, including the vinyl top and vinyl treatment on the "Continental" style trunk lid, appear to be perfect.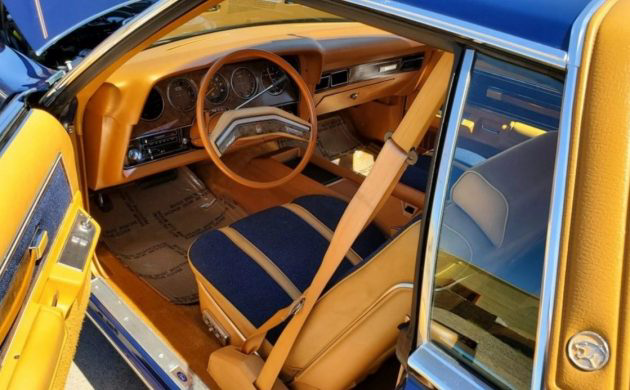 The wow factor continues inside the Cougar, which is completely original and unmolested. The "Midnight Chamois" Decor Pack brought with it upholstery in Midnight Blue and Chamois, and this does not have a single mark or indication of wear on it anywhere. The dash is perfect, as is the floor console and the Tiffany carpet. The car also sports its fair share of creature comforts. I mean, what would luxury be if you didn't have power windows, power locks, power seats, air conditioning, cruise control, remote adjust exterior mirrors, tinted glass, a tilt wheel, an AM/FM radio, and an illuminated entry system? That's a pretty comprehensive list that is designed to make life inside the Cougar as pleasant as is humanly possible.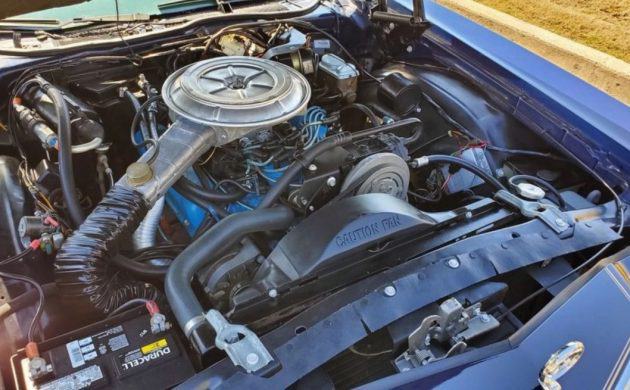 This Cougar continues its theme of originality under the hood. You get a 351ci V8, an automatic transmission, power steering, and power brakes. The car is so original that the plug wires are dates as 1978, and even the battery cables are original. The car starts and runs perfectly, with the automatic choke working as it should. The engine sounds very clean and crisp, while the automatic transmission shifts smoothly. The car is said to drive straight and true, with no rattles or squeaks. This is exactly how you would expect things to be with a car that has a mere 45,000 genuine miles on the clock. The Cougar has also been fitted with a new set of Cooper raised-white-letter tires.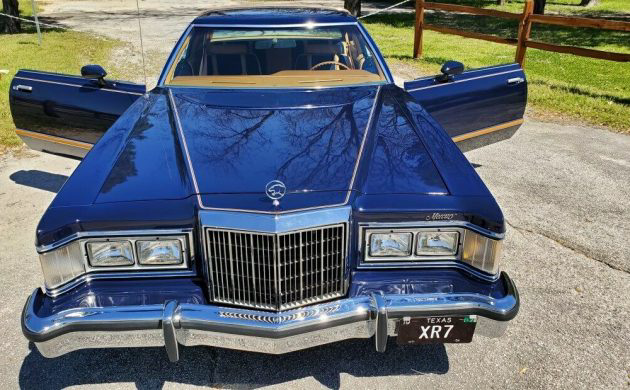 When this Cougar was new, it would not have been a cheap car, and you can be sure that there were plenty of people who would have liked to have owned a car like this if finances had have permitted it. If you are one of those people, then maybe this is your second chance to right that wrong. I know that if you were to decide to buy it, I certainly wouldn't blame you. I certainly wouldn't say "no" to the idea of parking it in my garage.
Have something to sell? List it here on Barn Finds!