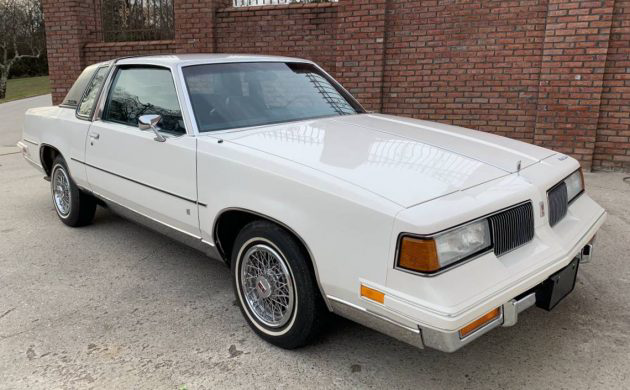 Who knew that there were so many low-mile time capsule vehicles still hiding out there? With the internet, I assumed that they'd mostly be accounted for by now but cars like this 1988 Oldsmobile Cutlass Supreme Classic with 4,642 miles on it are still in hiding. The seller has this one posted here on craigslist in Clinton, Tennessee and they're asking $22,500 or best offer, or they'll trade for a 1940 Ford coupe or convertible. Thanks to Ikey H. for sending in this tip!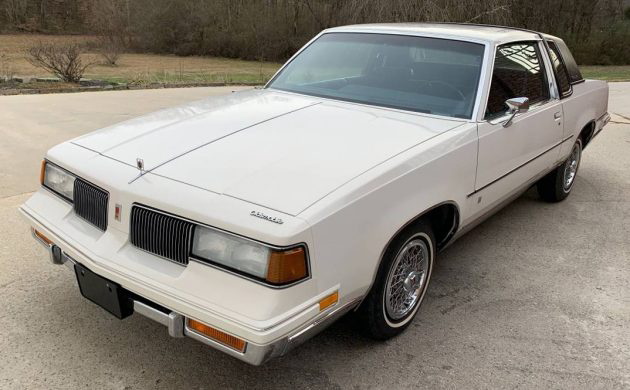 This car isn't a 1963 Split Window coupe, but it's 32-years-old now and is as close to being like new as any 1988 car could be. The seller says that it has been in climate-controlled storage for three decades and it sure looks almost like new to me.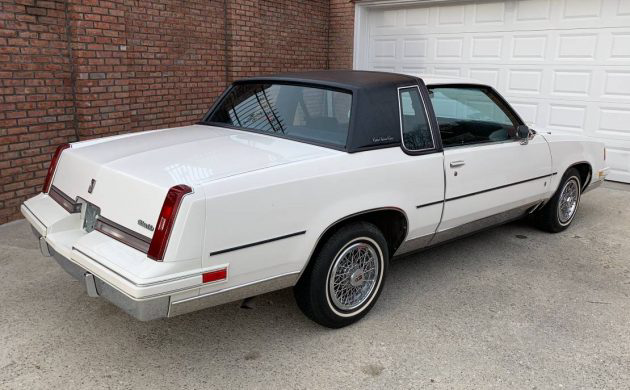 This is the last year of the fourth-generation Cutlass Supreme, the last of the rear-wheel-drive models. I have to wonder if the original owner bought the car as an investment as the folks who squirreled away 1976 Cadillac Eldorado convertibles did, thinking that the last of the rear-wheel-drive Cutlass supremes would be incredibly valuable someday? NADA, while certainly not the be-all-end-all guide for value, puts a high retail value of $3,250 on a 1988 Cutlass Supreme. That's a long way from $22,500 but maybe someone had one three decades ago and has recently sold 7 shares of Amazon stock and wants to relive their youth?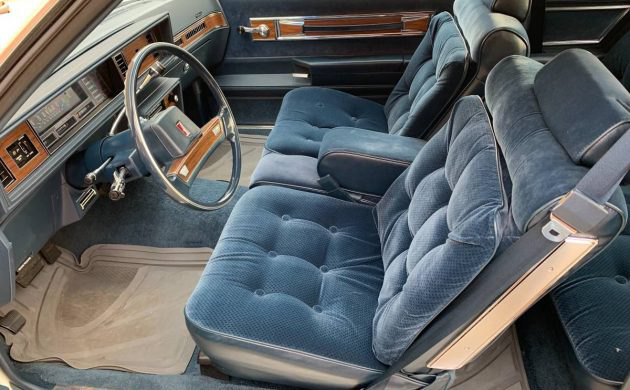 As expected, the interior looks almost like new, but it's hard to tell if the seats and carpet are a little faded or if it's just the exposure of having the door open and the sun shining on the interior. I'm assuming the latter. The rear seat looks new as does the trunk area. I'm surprised to not see power windows and locks in this car.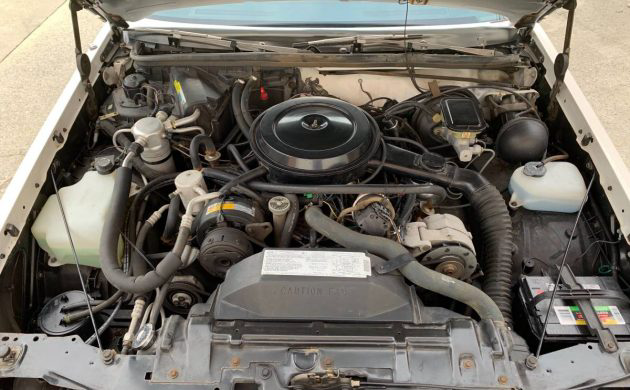 The seller doesn't mention the engine at all and they don't give a VIN, but in 1988 the engine would have been a 5.0L Oldsmobile 307 cubic-inch V8 with 140 hp and 255 ft-lb of torque. A couple of hours of detailing on the engine would have gone a long way to show how nicely-preserved things are under the hood, but the next owner can take care of that before trailering this one to car shows. Have any of you kept a low-mile vehicle hidden away for decades? If so, what was it?